5 Decorating Ideas For Your Autumn Colored Living Room
Once you have your walls painted in a fabulous color, it's time to figure out how to actually decorate the space. When in doubt, look to the seasons for inspiration! It's a perfect way to bring the outside in, creating a comfy space that perfectly matches the spirit of the season.
Since fall is here, let's take a look at how to create the perfect autumn-inspired space. Fall usually cools things down outside, but the colors of the season are all about comfort, warmth, and are very welcoming. Think rich reds, warm yellows, vibrant oranges, and darker browns. When you're getting your home ready for entertaining this season, try to incorporate these colors into your decor. It's easy to create looks inspired by fall, without looking too over the top and themed.
It's also smart to think about how to decorate your home for fall holidays. A festive Thanksgiving look doesn't have to include paper turkeys and decorations. You can use classic fall colors to create a much more subtle and sophisticated look.
The rich tones of fall are perfect for creating looks that will keep you feeling comfy and cozy all year long. Let's take a look at some ideas for how to incorporate them into your current decor.
Decorating Inspired by Fall Colors
Make fall last forever
No, you don't necessarily need a bright red wall in order to create a fall-inspired look. Instead, use your favorite fall colors as accents in your home. Choose accessories that show off the colors without looking gimmicky or themed. Think of ways you can add small touches to brighten things up, like a modern bright red vase, red throw pillows, or bright orange curtains. You can leave these pieces up all year round, and it won't look like you forgot to take your decorations down after Thanksgiving.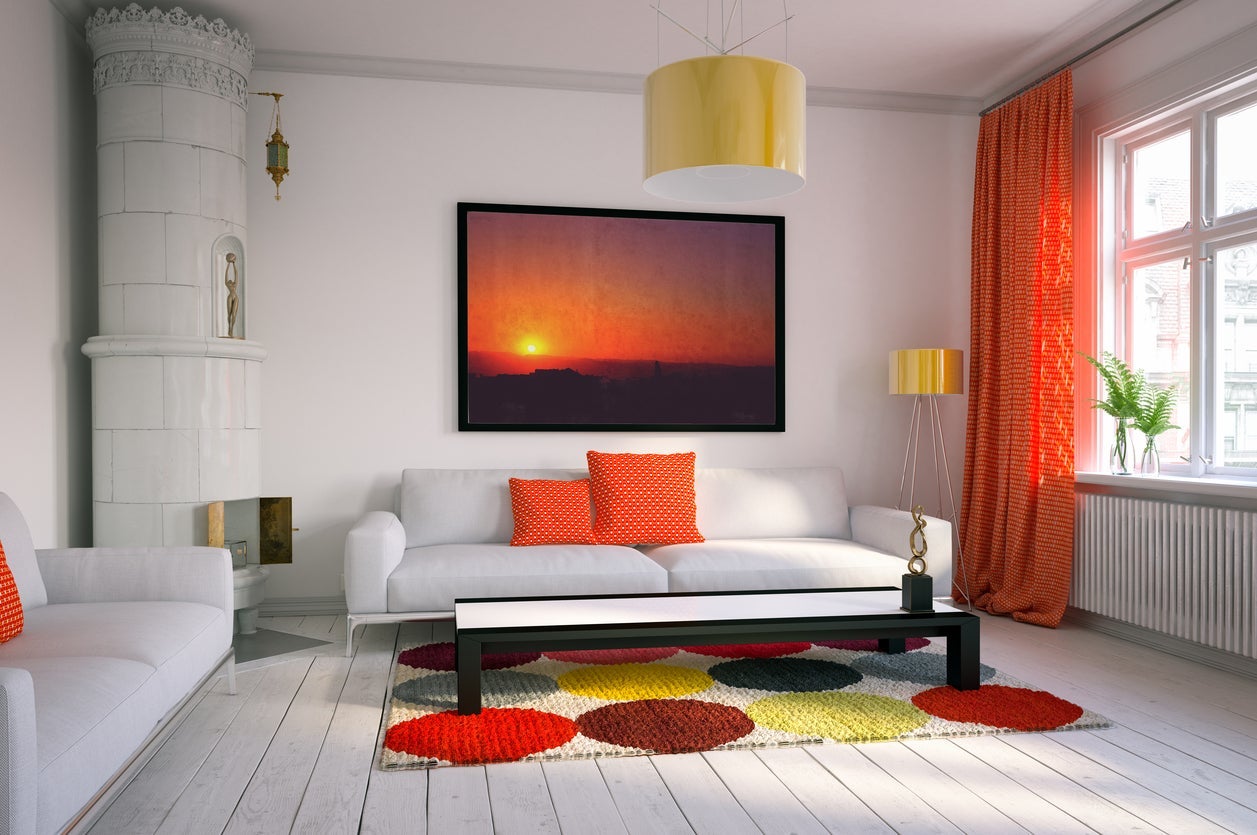 Go with minimalism
With colors this fabulous, it's easy to get a little carried away. But if you're trying to create a more sophisticated look, don't go overboard with a rainbow of bright colors. Pick your favorite fall hue and keep things simple by adding a few accessories in the same color. This creates a cohesive look without being overwhelming. Try to spread out the accents all over the room to create a good flow. You'll end up with perfectly placed pops of color, which help to balance the space.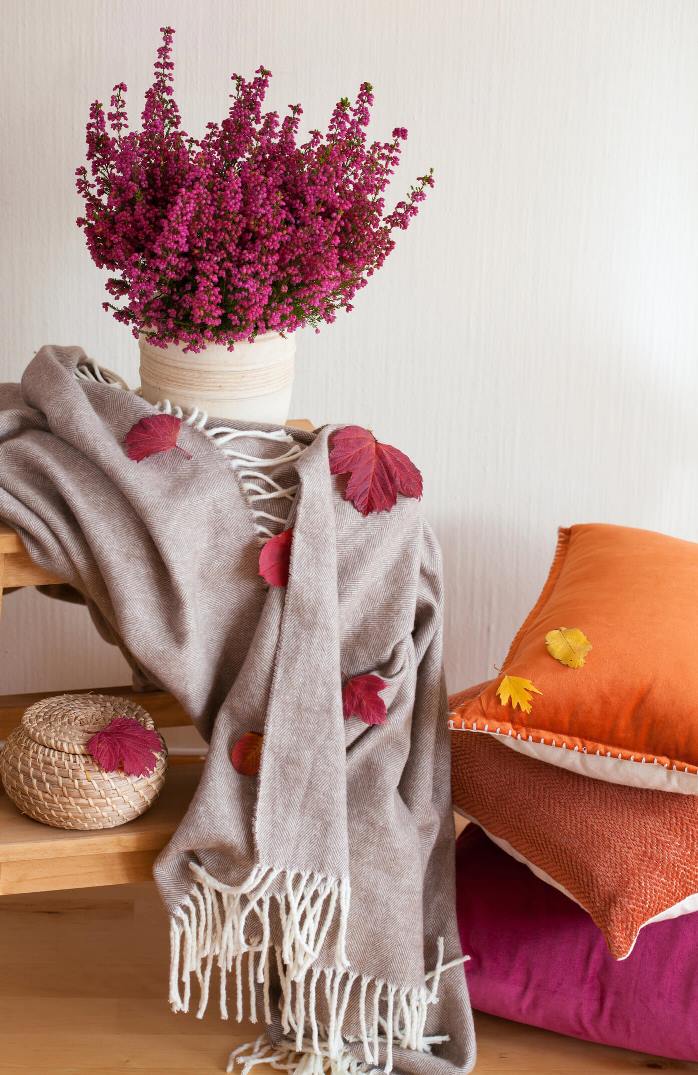 Keep calm and stay neutral
It's not just about those vibrant colors-neutrals can give you that fall feeling too! Neutral tones look great all year round, and can easily be accented with seasonal colors. Shades of brown are perfect for creating that cozy feeling you want when the fall weather starts to cool things down. Warm shades of beige, sand, and taupe are also great for creating a great backdrop. If you're using white, opt for warmer tones like cream, blush, or cotton; and warmer shades of gray are perfect for showcasing brighter colors as well. If you stick to this theme, you can even switch out your colors each season, so your space always reflects what is happening outside.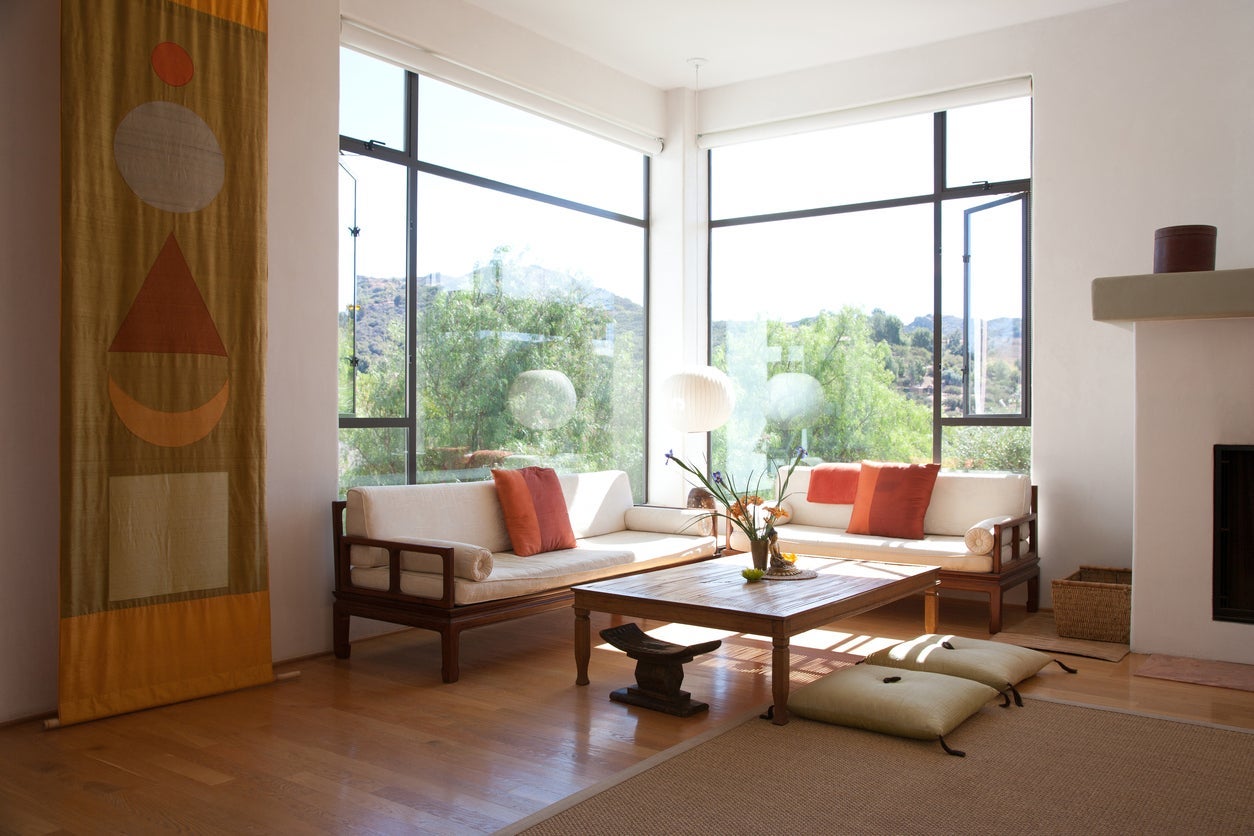 Bring the outside in
One of the best parts of fall is watching the leaves change color. It suddenly brightens up the world and provides a lovely contrast to the colder temperatures. It's a feeling you definitely want to try to bring inside your home when you're creating your cozy little oasis. To accomplish this, look for pieces that are inspired by nature. Keep your eye out for decorative pieces that feature elements of the outside world: think pieces with a leaf motif, artfully placed branches in a vase, or colorful stones. You can also use wood elements to bring in a natural look and feel that definitely feels like fall.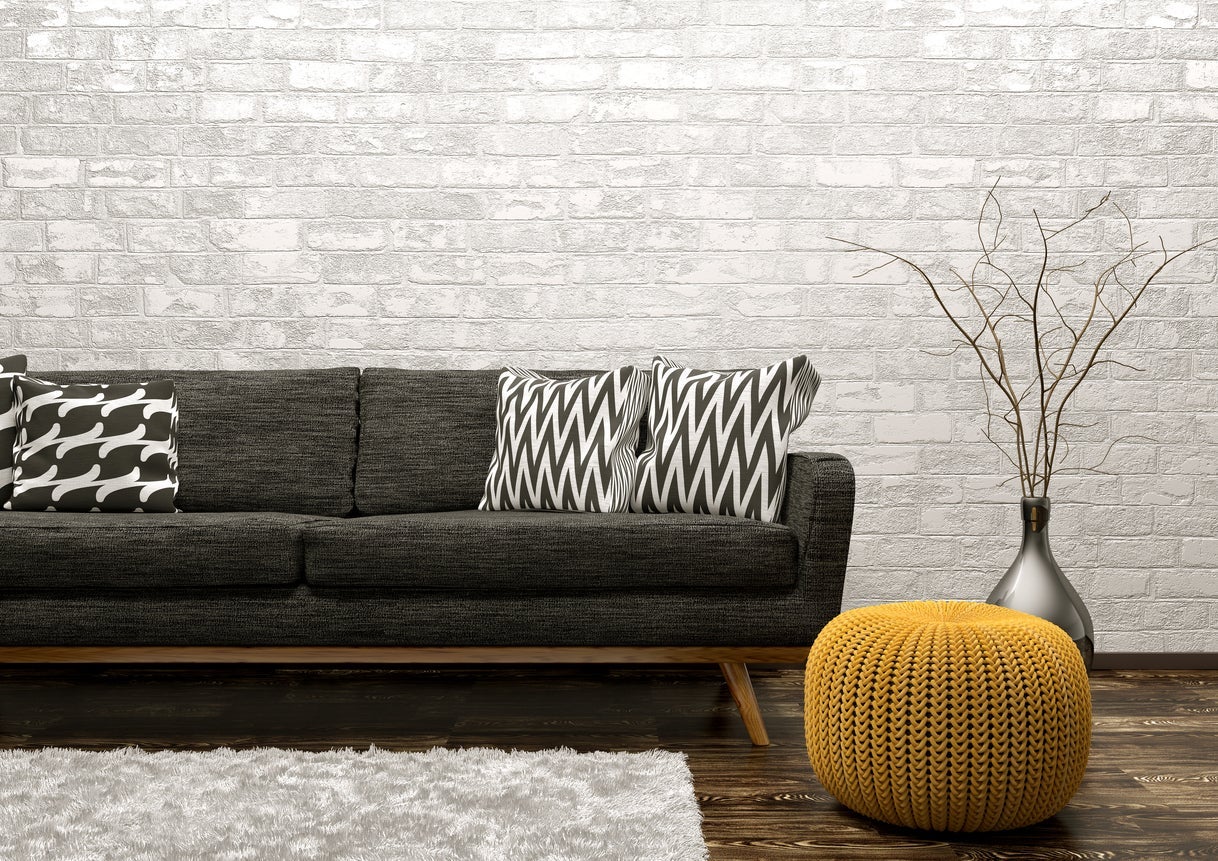 Mimic the light
Part of what makes autumn so special is the gorgeous light that comes from the sunlight shining through the colorful trees. You can create that same warm glow by using paint and decorative elements in your space. Try a splash of yellow on your curtains or an accent wall, a piece of deep red furniture, or a dark orange throw blanket. You'll create that ultra warm and cozy feeling to keep you happy all year long.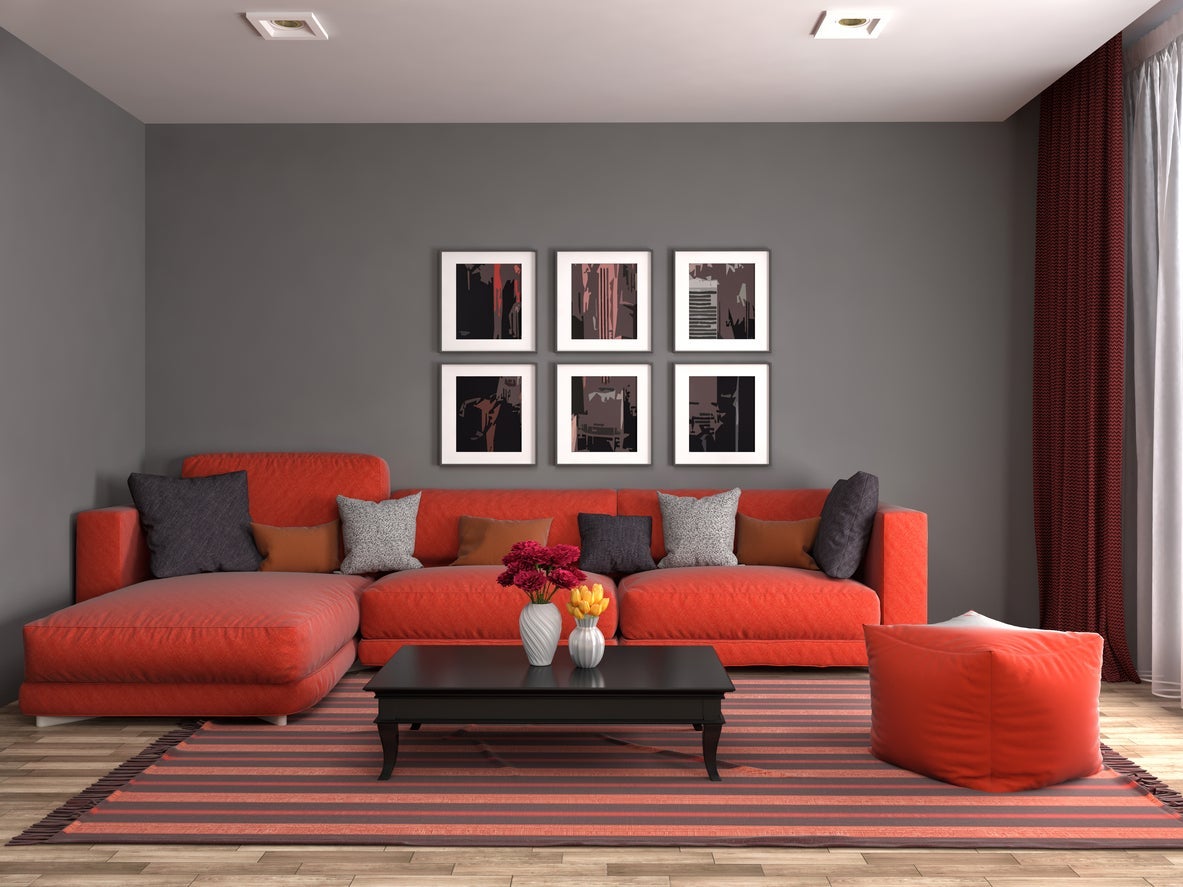 When you're creating your fall-inspired space, look for pieces that instantly spark that feeling you get when you look outside on an autumn day. Get inspired by nature, and all the other elements you love about fall, like the scent of your favorite spices, or even the colors in your favorite comfort foods! You'll end up with a room that feels like fall, but still looks chic all year round.
Have fun creating your ideal fall oasis, and remember: Stay cozy, everybody!