A Quick Guide to Scandinavian Style For Your Home
Born at the beginning of the century, Scandinavian design is a modern style defined by its simplicity and functionality. Not only does it offer high reliability and durability in the home, but also makes great use of natural materials all without compromising comfort and elegance.
At first glance, this design style may appear minimalist, but as you're about to see, the possibilities are endless.
One could say Scandinavian style homes are clean, uncluttered, casual, cool and bright. Everything from color palettes to textures and decor reflects at least a few of these traits. Here are a few things you need to consider when creating a Scandinavian style interior:
Start with a white base
A white base theme is the most common element in a Scandinavian home and offers unmatched versatility. White creates a cheerful, clean look which is best suited for the long, dark winter days as well as sunny summers. Use plenty of white for your walls, furniture, and fabrics.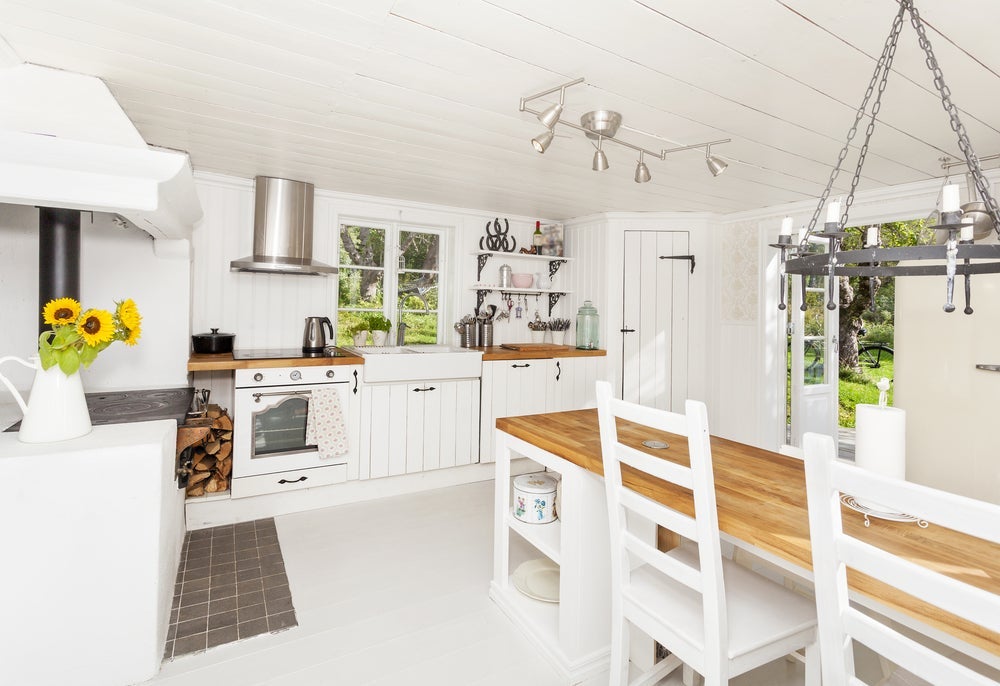 Maintain neutral color palettes
Neutrals like beige and gray are fundamental colors for this style. Contrasts can be achieved with black accents and natural materials like wood, or a few pops of yellow or soft pink which add a vibrant touch and an uplifting feel. Generally, the whole palette is pretty muted, and in many cases, monochrome.
Wall paint should be white
… in most cases. Accent walls can still borrow from neutral hues, or display pastel colors for a warmer touch. Paint an accent wall in blue for a perfect Scandinavian fit.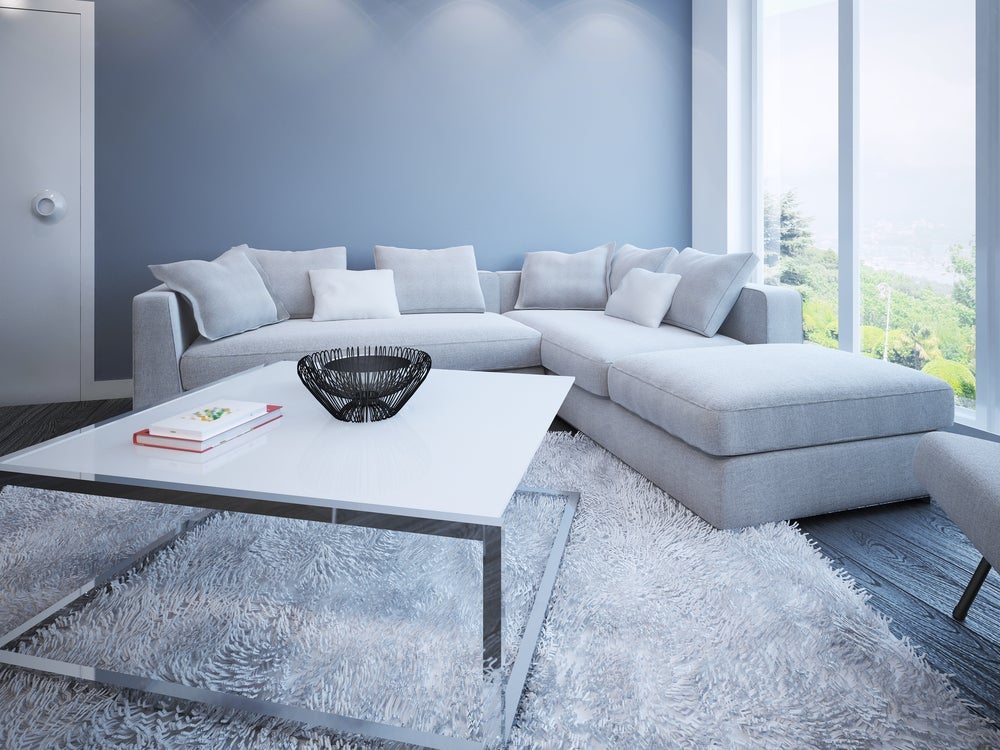 Add rich textures
Coziness is key, and what better way to create it than with soft and warm fabrics! While textures should be scarce, look for thick, woven textures of wool for your rugs, blankets, and textiles. For a coziness upgrade, animal furs make ideal accents on the floor or on the sofa, especially during the winter months.  
Let the light in
Sheer curtains let more light in, and minimalist glass decor pieces reflect and boost the available light.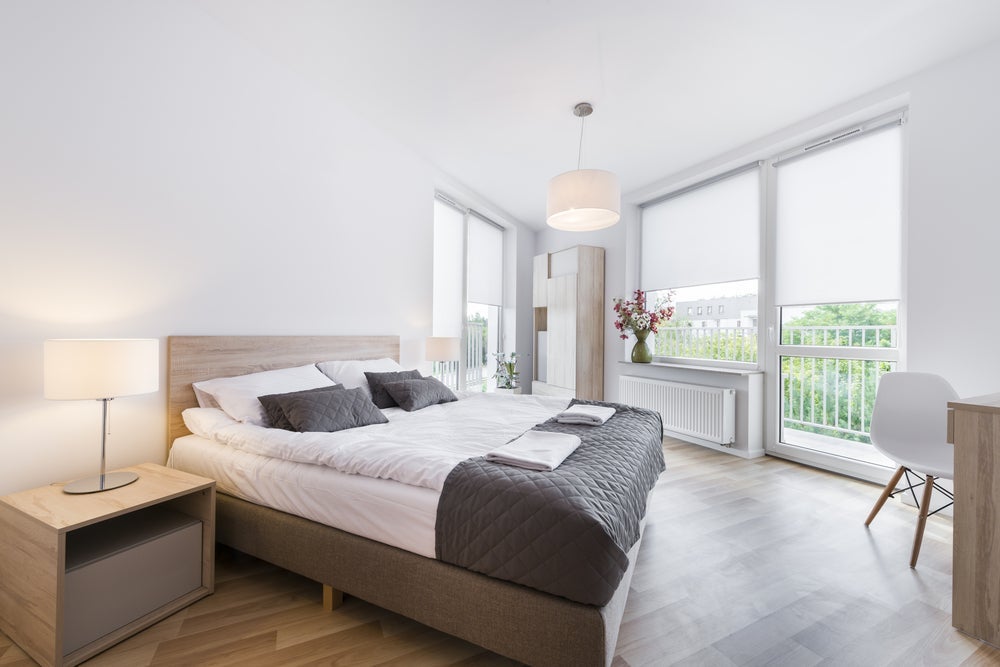 Decor is either functional or minimal
Everything in a Scandinavian home has a purpose. That wooden trunk or that woven basket by the armchair also make great storage pieces. The fireplace is meant to heat the room, not to decorate it. But if you must use something just for decor, choose natural elements like wood or metal to put on display. Cool colors are best fitted for decor pieces.
Get inspired by nature
Natural elements play a vital role in a Scandinavian design style which is rooted by a strong connection to the outdoors. Wood, stone, and metal are most noticeable when paired with simple color palettes. Try to incorporate wooden tables or a few plants – ideally positioned on the floor. If you have a fireplace, choose a simple stone design that will blend well with the natural theme.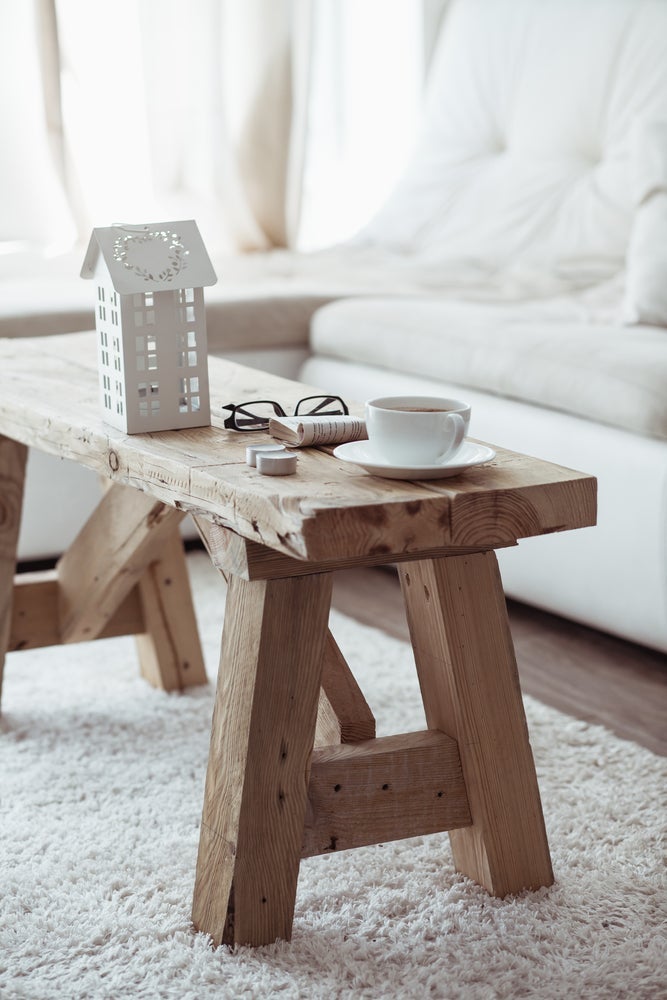 Leave some space
The entire layout of a room has to allow for a lot of space. Avoid cluttering the space with unnecessary pieces of furniture or decor. Remember – less is more! Scandinavian interior design only requires a few simple ideas to make your space functional and cozy.