5 Ways To Make Your Powder Room Stand Out
Sarah Robinson
Powder rooms are certainly handy to have in your home, but their small size often makes them tricky to decorate. Many people end up keeping their powder rooms very basic, simple because they're not sure how to make such a tiny room feel special. But here's the secret—powder rooms are actually perfect for trying out bold, fun looks.
These tiny spaces often get overlooked and definitely don't get the attention they deserve! This is one instance where limited space (and in many cases, lack of natural light) can work in your favor. Instead of sticking to plain white or beige walls, take the opportunity to play with color and texture to keep things interesting.
Powder room decor trends
There are a ton of cool ways to make your powder room feel fresh and modern. Look for any specific details in the space that you might want to highlight, like built-in shelves, ledges, or a cool sink or cabinet that you want to turn into a focal point. You can bring them out by creating a feature wall with a bright paint color or cool patterned wallpaper.
You can also create visual interest by choosing fixtures that stand out in the space. Look for luxe finishes and unique details that tie into your overall design concept. This could be a funky light fixture, a mirror in a different shape or in a frame, antique drawer pulls, or a cool faucet.
Another big trend in both powder rooms and full-sized bathrooms is detailed tile work. There are tons of cool options for patterned or colorful tiles, which could look really cool as a backsplash to go with brightly painted walls in your powder room. You could also experiment with more traditional neutral colored tiles arranged in a more interesting pattern like chevron, herringbone, or basketweave.
Designer paint colors for powder rooms
When it comes to choosing your color palette, focus on your feature color first. Whether it's just a feature wall or an all-over wall color, this will serve as your "pop" in the room. There are a few different directions you can go in when it comes to finding the perfect on-trend hue.
Bright and vibrant
If you're after something vibrant and energetic for your powder room, don't be afraid to go bright! If you want to create a warm and inviting feel, rust orange and ochre offer that cozy vibe, while still being bright and bringing the energy. For a fashionable twist, we also love the sophisticated elements you get from teal or magenta. When you're working with bright colors like these, you'll want to keep the other colors in the space more neutral to help ground the space.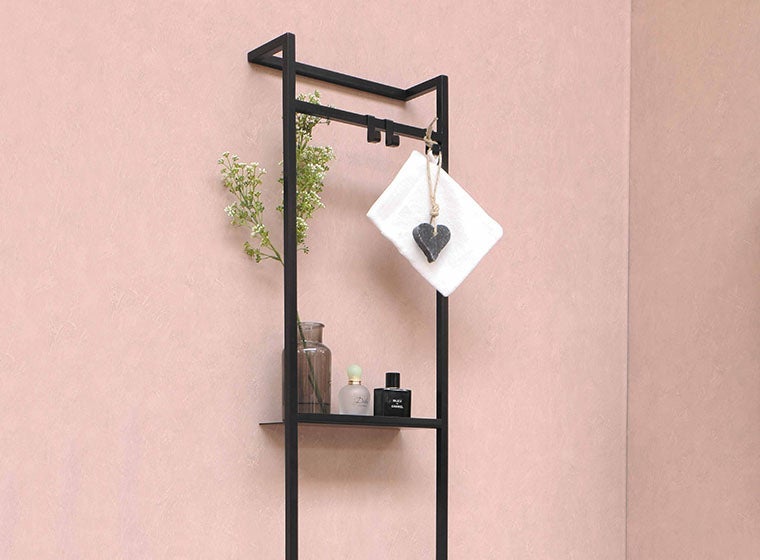 Dark and dramatic
If high drama is your vibe, look for colors with some depth to them. Go for a gothic feel with black walls, or a deep plum purple. If you still want that dramatic feeling but don't want to go with dark walls, go for a glam look with cherry red or copper walls.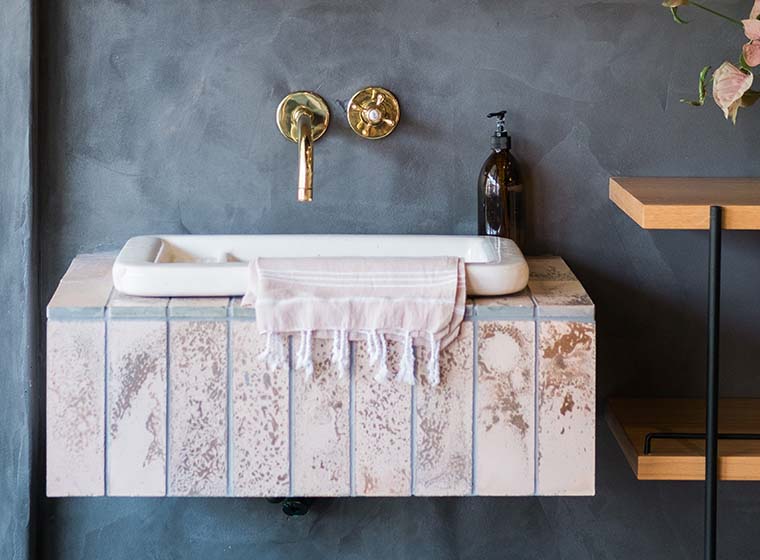 Natural sophistication
For those who love color but prefer to stick to something more calming, there are some great color options that feel a bit more natural. Pull elements from nature with powder blue, sage green, or taupe walls. For a more feminine touch, a gorgeous blush pink is the perfect way to bring some color into the room in a subtle way.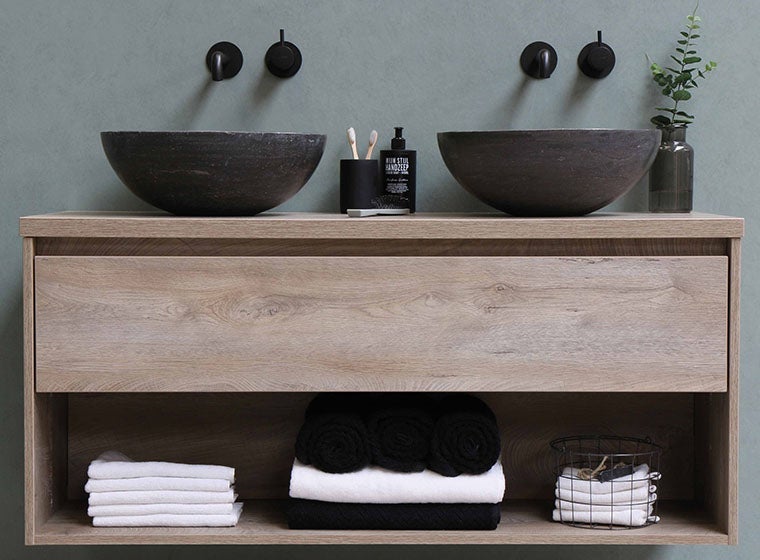 If you've got a powder room that could use a little more color, WOW 1 DAY PAINTING is ready to help! Whether it's a simple feature wall, or all-over color, you'll have a whole new room in no time. To get started, book your free, no-obligation estimate today!