Now is the time for Spring Painting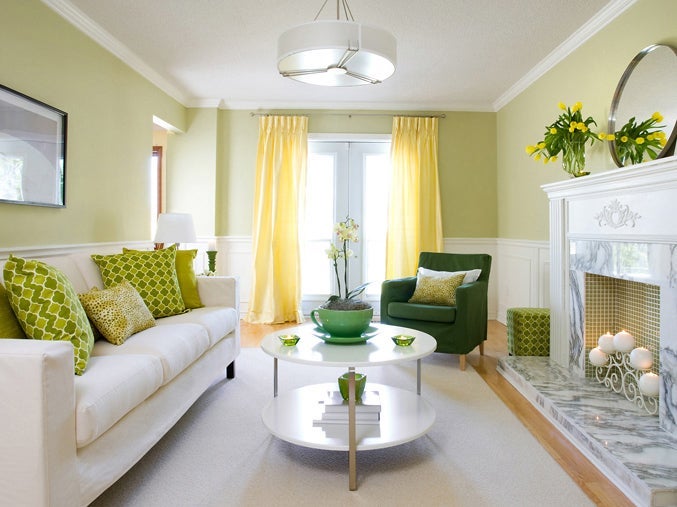 Spring living room, courtesy of Brandon Barre photography.
Spring has sprung! The birds are chirping and flowers are blossoming, yet your home remains the same as it did over miserable winter.
Each year winter brings dark days, and often darker moods.  As spring approaches it's almost like we are feeling a winter hangover  –  until the glory of small, colorful blossoms breaking through the earth  brings smiles to our faces!  Most of us begin the pre-summer season by cleaning out the old and bringing in the new.  It is an exciting time – being struck by vitamin D gets the mind, body and soul revamped  to conquer the world, or at least that  large dust bunny in the corner of the living room!
Now is the perfect time to give your house the same  happy feeling spring evokes. Many people live by the tradition of Spring Cleaning. Personally, I think that concept gets tired. Instead, I would like to propose a new spring tradition, Spring Painting!
Painting is a great way to turn those winter frowns upside down. Open your windows and show off some fabulous new walls! We often don't realize how much of an impact a coat of paint can have on a home. By simply changing a living room's color, you can increase the look and even the mood of the room.
For example, did you know that yellow is an energizing color? It is great for a kitchen to boost one's metabolism; however yellow does have a habit of making babies cry, so for new parents – not the best choice for a nursery!
Blue happens to be the most productive of colors – great for your home office!
Your home is your sanctuary. Each time you walk through your front door your walls should reflect that comfort!
Here are the 5 happiest paint colors to bring into your home:
1.       Lavender
2.       Pink
3.       Turquoise
4.       Soft Green
5.       White
I would like to challenge you spring cleaners out there to drift away from habit (but please, continue to clean your home) and mix things up! Add that lavender accent wall you have always dreamed of, and make your home a happier place!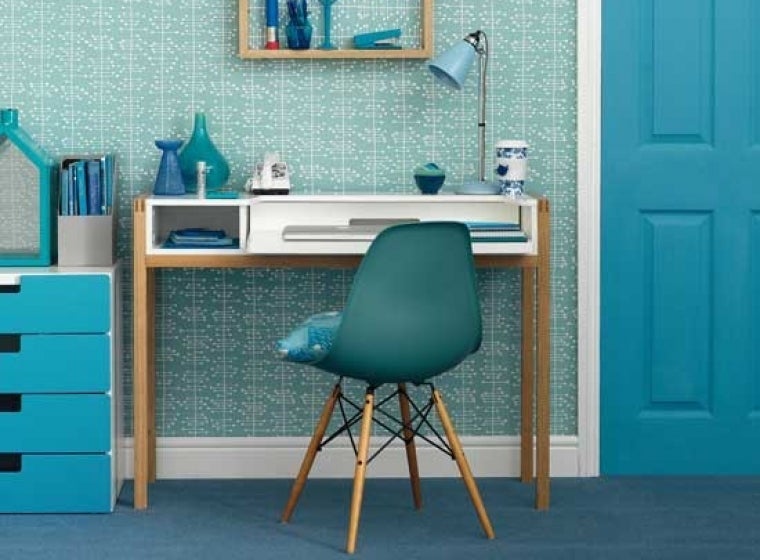 Modern blue home office, courtesy of Decoholic Interior Designs.