WOW 1 DAY PAINTING is Operating in Allentown!
We are so excited to welcome our newest Franchise Partners: Tino and Schanna Penzone!

Now open for business in Allentown, PA, the Penzones are offering residential and commercial painting services to the local community. Their hardworking crew have hit the ground running and are ready to serve new customers today.

We had a chance to chat with Tino and Schanna to find out what made them want to join the WOW 1 DAY PAINTING family.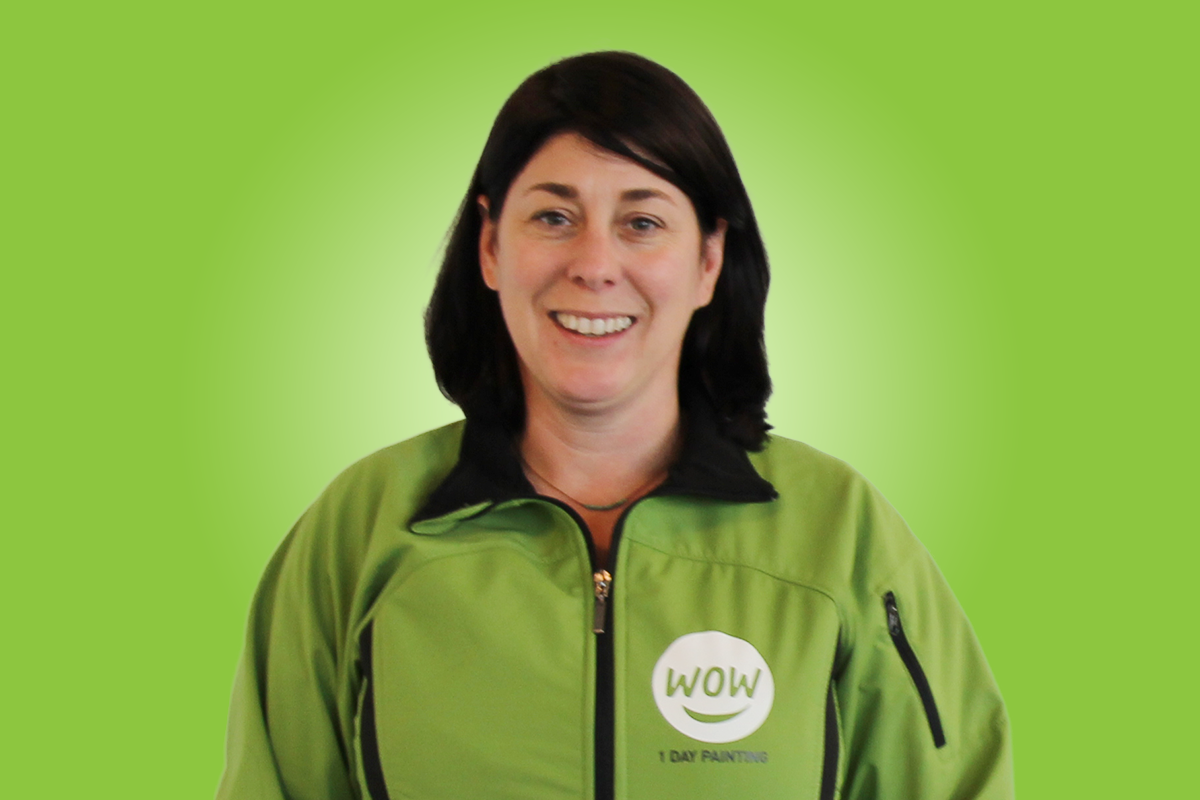 WHY DID YOU CHOOSE WOW 1 DAY PAINTING?
Last year, when we decided to downsize our home, we hired 1-800-GOT-JUNK? to get rid of our stuff. Usually when you hire a contractor the experience is less than wonderful. With 1-800-GOT-JUNK? we couldn't believe how amazing it was.
Then we realized the parent company O2E Brands had several other service brands. As we settled into our new home we thought we'd have their painting company WOW 1 DAY PAINTING put up a fresh coat of paint. However, they didn't have a franchise in our area yet.
We started to think how great it would be to give people the same incredible experience we'd had. That's how we ended up opening our own WOW 1 DAY PAINTING franchise!

WHAT WERE YOUR BACKGROUNDS PRIOR TO WOW?
We both had been working 80-hour weeks in corporate careers for decades. But we'd had enough and wanted to simplify our lives. When Tino got laid off, we took it as a sign and used it as an opportunity to gain control of our lives.
WHAT HAS BEEN THE BIGGEST LEARNING CURVE?
After being in the corporate world for so long, we didn't realize how much is done for you behind the scenes. You have an HR team for hiring and a finance team for payroll - now, as franchise owners, we're responsible for all facets of the business. We've learned so much in a short period of time and it's been incredible having the opportunity to develop new skills. We've also really learned what we're not good at and where we need to hire skilled people to fill the gaps.
WHAT ARE YOU LOOKING FORWARD TO MOST ABOUT BEING A BUSINESS OWNER?
One of the best parts so far has been human interaction. In IT jobs like we both used to have, you work around other people but you're so focused on something that's not tangible. We were in that environment for so long that we didn't realize what we were missing. We'd also love for our kids to take over the business one day, if they want. Our franchise could become a family legacy.