Day to WOW 2018
Our Vancouver & Fraser Valley teams getting ready for Day to WOW
Day to WOW is an annual event in which WOW 1 DAY PAINTING franchise partners step away from their day to day business to donate their time and talents to a deserving organization.
Since Day to WOW's inaugural year in 2016, the number of participating franchises has continuously grown, allowing us to positively impact more organizations annually. 2018 marks the third Day to WOW with the highest level of participation with 15 franchise partners! Our partners donated their efforts to women and children's relief homes, veterans centers, seniors residences, and homes for adults with developmental disabilities.
The response to the donations this year was overwhelmingly positive. A fresh coat of paint brings a bright, fresh and welcoming look to these organizations, allowing the people they support to feel more at home. Kim Rood of our York franchise explains, "It's always a balance between wanting to help in the community and running a profitable business. Running a small business, I do have to count the dollars. But at the end of the day, transforming a house into a home and seeing the difference that makes for people, it's all worth it."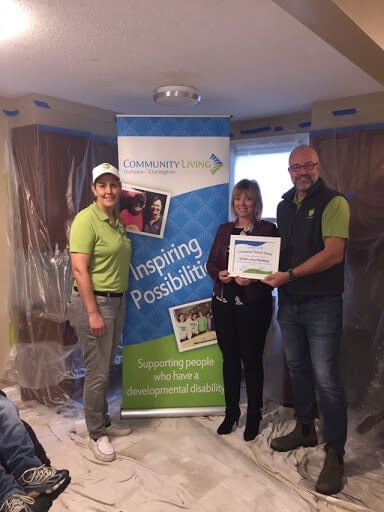 York region at the Pinecrest home for adults with developmental disabilities
Kitchener / Waterloo at oneROOF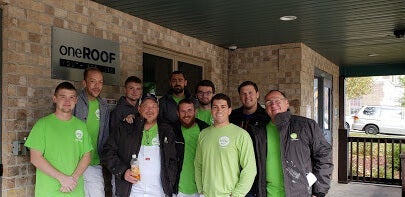 Ottawa at Startwood Extendicare for Seniors
We would like to give a big shout out to all of the franchises who participated. We're certain that on October 17th we heard a collective "WOW" coming from across the nation. We can't want to see what we do next year! What a difference a day makes!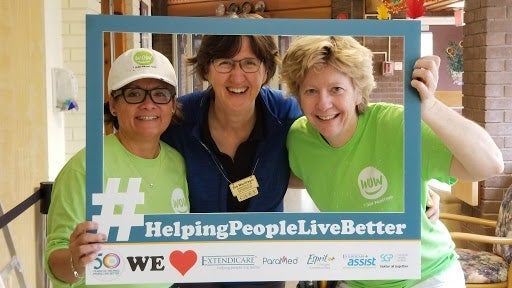 Thank you to our Day to WOW 2018 Participating Franchises and to Sherwin Williams for donating the paint and supplies.
Vancouver, Fraser Valley, Victoria, Barrie, Niagara, Kitchener/Waterloo, York, Ottawa, Colorado North, Allentown, Virginia North, Allentown, San Diego & Dallas.