Colorful Inspirations: Exploring the Latest Exterior House Painting Trends 2023
Painting a house is one of the simplest home improvement projects you can undertake. The right color, finish, and exterior house painting technique can instantly transform the overall look of your property. 
Let's explore the latest house painting trends for 2023 to inspire your next paint job. 
Importance of Exterior House Painting
Exterior house painting plays a vital role in overall property maintenance. It makes your home look more attractive and inviting while shielding your property from moisture, heat, humidity, and other natural elements. 
What's more, a quality paint job can prevent problems like fading, peeling, and cracking. When ignored, these issues can compromise your property's structural integrity.
Painting your home's exterior also improves its market value. A fresh coat of paint gives the impression of a well-maintained home, increasing the property's desirability. Should you decide to sell your house, a simple paint job can help you attract more potential buyers and secure a higher price.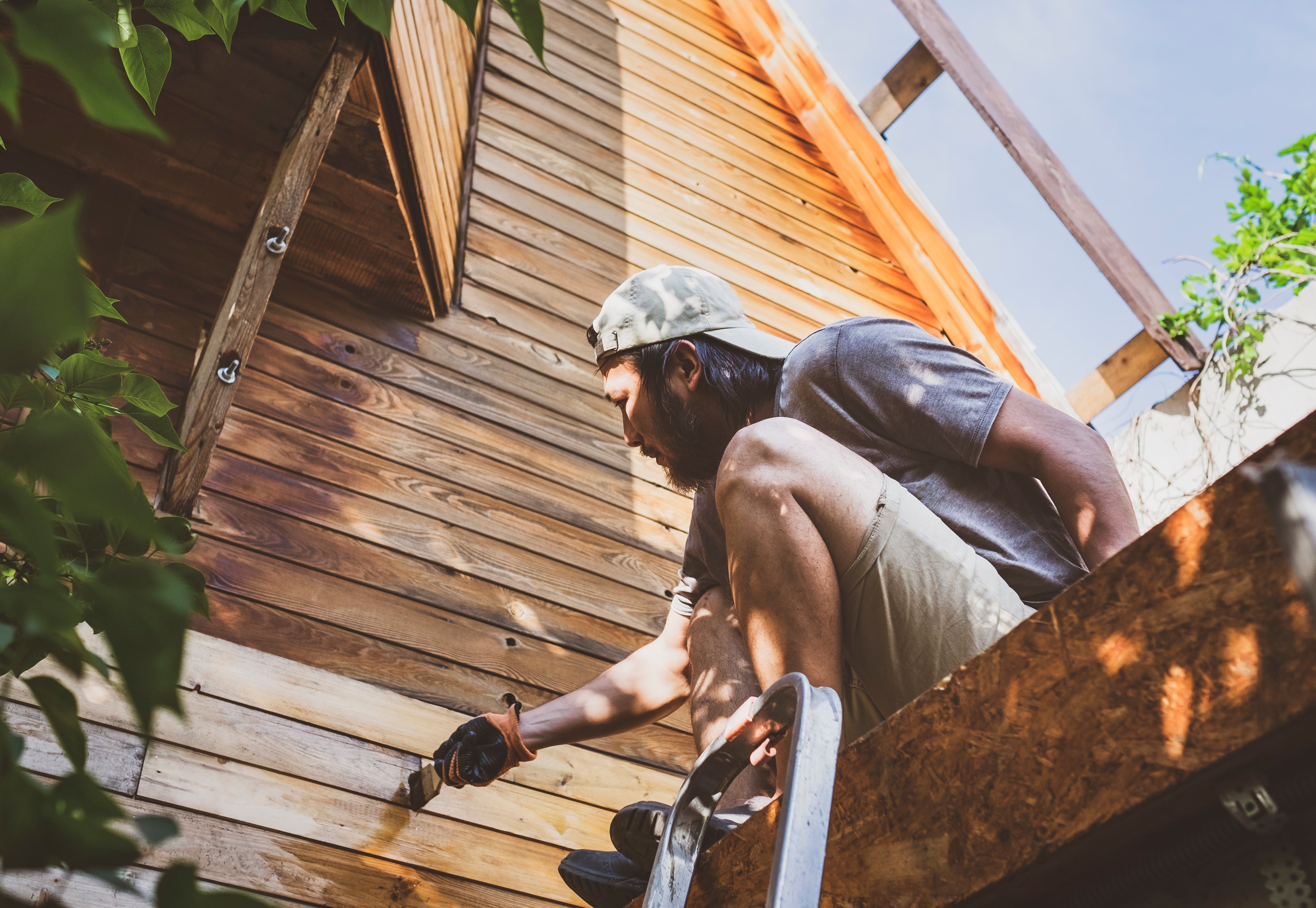 Exterior House Painting Trends for 2023
Considering a house-painting project? These are the trends we're watching this year:
Bold and Vibrant Hues
With the rise in self-expression and individualism, homeowners are embracing more vivid color options for their exterior house painting. For instance, vibrant greens, rich yellows, and deep blues are popular choices for those who want to showcase their style. It's also a striking impression on visitors and passersby. 
Serene Neutrals and Soft Pastels
Homeowners may be getting more experimental with house colors, but that doesn't mean neutral tones are going out of style. Taupe, greige, warm whites, pastels, and muted hues are timeless and achieve a sophisticated yet welcoming atmosphere. 
Nature-Inspired Greens
There's been a global gardening boom since 2020. As a result, many homeowners are choosing nature-inspired colors such as deep olive, soft sage, and cool mint. These blend well with outdoor elements, creating a more tranquil ambiance. 
Modern Monochromatic Look
Minimalism is perhaps one of the most popular—and enduring—trends in design. This movement gave birth to the modern monochromatic look in the world of exterior house painting. 
This approach uses a limited color palette—usually different tones of a single color—and emphasizes texture to achieve a cohesive design. The look also lets the property's architectural details take center stage. 
Playful Accents: Colorful Doors and Shutters
If you're not quite ready to embrace vibrant paint colors for your home's exterior, you can still add a pop of color with playful accents. Vivid colors on doors and shutters stand out well against a neutral base. You can create a statement wall using patterns or stencils along the entryway. 
Mixing Textures: Two-Tone Exteriors
Sometimes, two colors are better than one. This trend lets you choose two colors that complement or contrast each other for a striking visual effect. Great for split-level homes and large architectural structures, it adds depth and dimension to your home's exterior. 
Image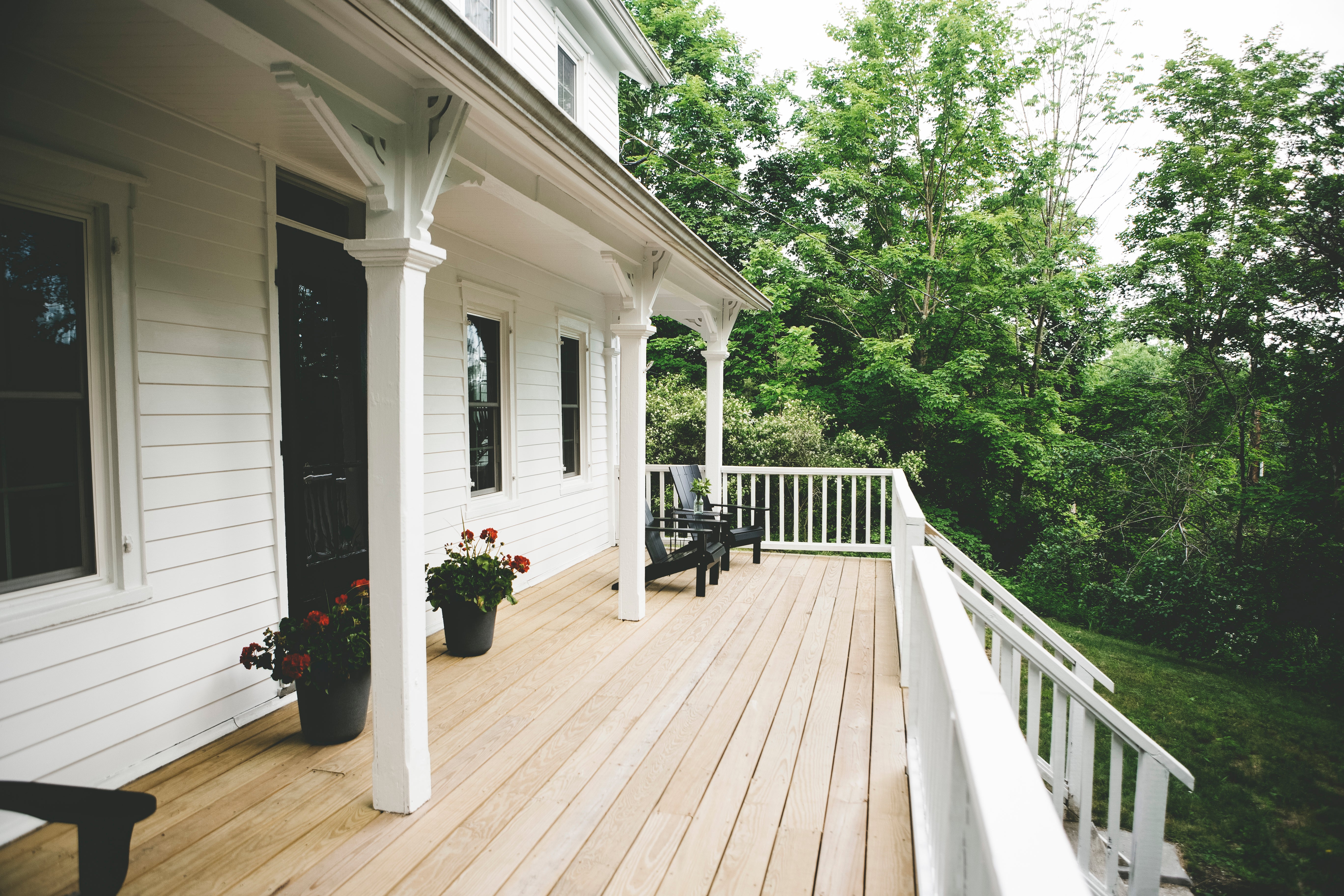 Give Your Home a New Look With Exterior House Painting
Exterior house painting is a great way to enhance your property's curb appeal and increase your home's value. Use these trends to guide your next home improvement project. 
Need help bringing your ideas to life? Contact the experts at WOW 1 Day Painting. Our team of professional painters delivers precision painting services with minimal disruption. Schedule a consultation today to discuss your exterior house painting needs. 
Exterior Painting
In The News
Remodeling Ideas