Best Kitchen Cabinet Paint Colors 2021
The kitchen is one of the most important rooms in your home. Not only does it have to be functional for prepping meals, but it's also got to feel warm and inviting. After all, you spend a lot of time there! Kitchens always seem to turn into a gathering spot-it's where we cross paths in the morning before starting our day, where we catch up after a day at school and work, and where we always seem to end up when we have friends over. 
 
Because kitchens are multi-functional spaces and can be expensive to renovate, many people feel the need to stick to a neutral color palette. However, there are lots of fun ways to play with trendy colors in your kitchen without having to spend a ton of money. The best way to do it? Painting your kitchen cabinets! This is a fantastic way to give your home an on-trend update that will look great for years to come but also won't break the bank if you want to change the colors again down the road. 
5 Beautiful Kitchen Cabinet Paint Colors
While all-white kitchens are still popular, things are starting to shift away from that look. For something a little more modern, you can keep the backsplash and walls white (or another neutral tone) and bring in some color through your cabinet doors. When it comes to choosing the right color palette, it's all about your personal style. We've put together some great options that cover everything from elevated neutrals to bold pops of color!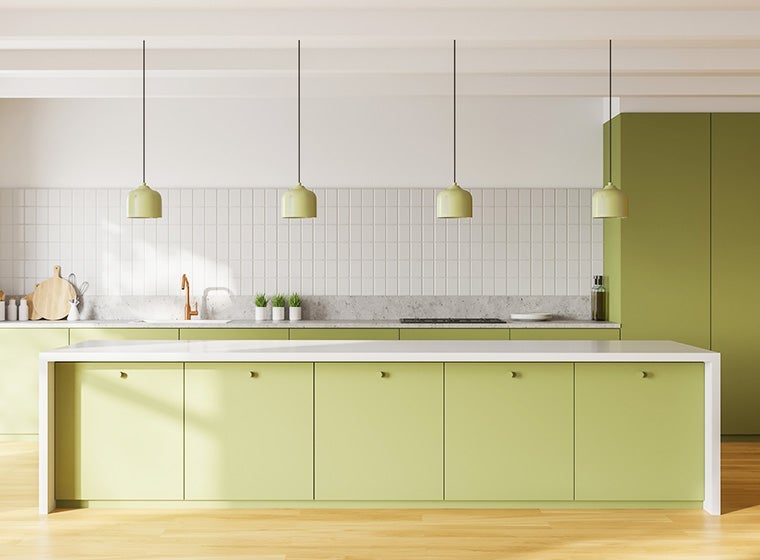 Navy Blue
In color theory, blue is said to have a very calming, grounding effect. It makes people feel relaxed and happy, which is exactly what you're after when it comes to your kitchen. While there is a range of shades that look cool on kitchen cabinets, we're, particularly into navy! It adds a layer of depth and sophistication while still giving off that welcoming vibe. When balanced against an all-white backdrop, it really makes the details in your kitchen shine.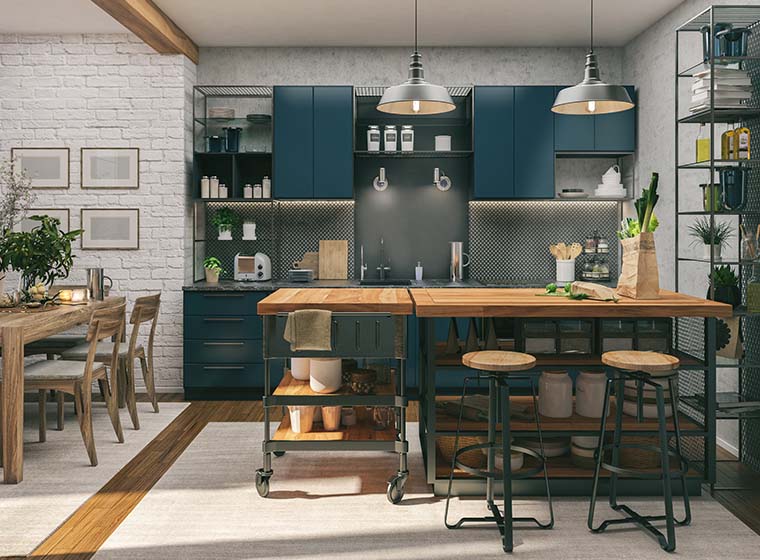 Gray
If you've got some warmer wood tones in your kitchen already, gray is an excellent choice for your kitchen cabinets. It's a cooler tone, which really helps to create a balanced look. It's also a great option for those who want to create some depth and excitement in the space, but also want to stay away from bright colors. From light cloud gray to deep charcoal, gray is a wonderful choice!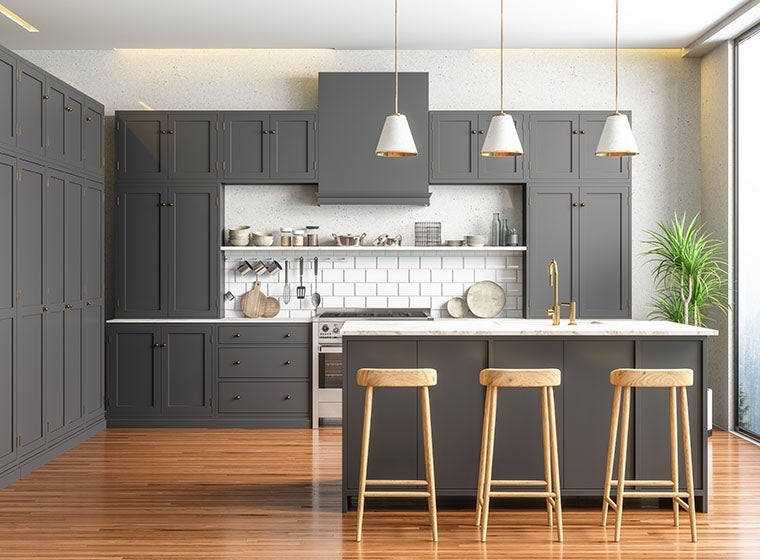 Green
Another popular color for cabinets right now is green. Like blue, it's grounded in nature and has a similar soothing effect on the mind and body. What's great about green is that you can really shift the energy of the space based on which shade you choose. A bright kelly green creates a vibrant, exciting vibe, while a lighter sage feels much more relaxing. For a slightly retro style, a minty green shade is a fun and stylish choice.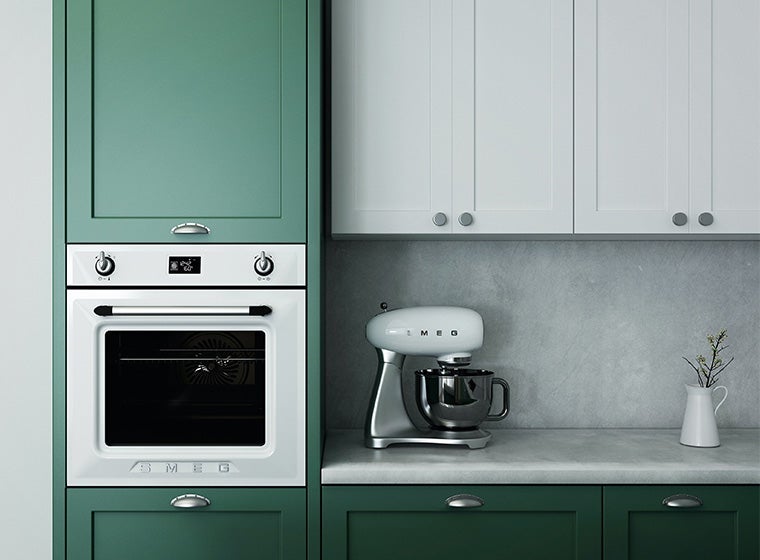 Oatmeal
For those who want something a little warmer, but also want to keep things nice and light, oatmeal is a great choice. Its yellow and brown undertones help to make a bright white backdrop feel cozier and a bit more gentle. It's definitely still a neutral tone, but adds some subtle contrast to the space.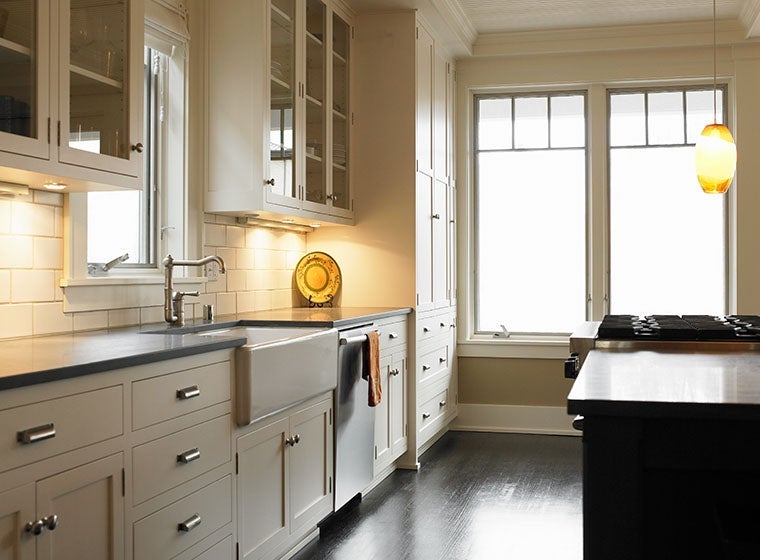 Black
The boldest color choice of all isn't actually a bright one! While the idea of painting your cabinets black might seem a bit intense, when done right it can create a beautifully balanced look. This look creates a very cool contrast with white countertops and definitely works best when you keep everything else in the kitchen very light and airy. It also tends to work better in kitchens that have a ton of natural light, as this helps keep the black accents from feeling too heavy.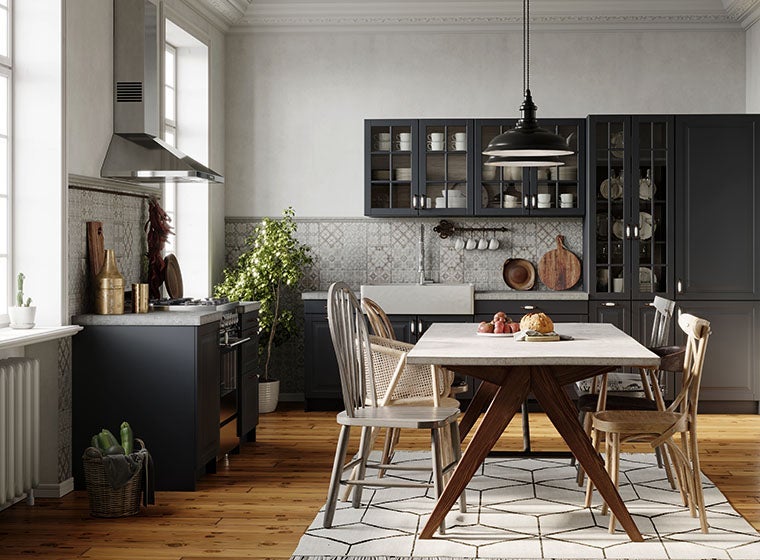 If you're looking to change up the look of your kitchen quickly, painting your cabinets is definitely the way to go! You'll be surprised at how much of a difference it can make, even if you don't change much else in the room. If you want to give this look a try, WOW 1 DAY PAINTING is ready to help! We've got lots of experience in cabinet painting and can give your kitchen a whole new look in no time. Book your free, no-obligation estimate today and see how we can transform your kitchen.