The Ultimate Guide to Paint Finishes
Image via Architectural Digest
Choosing the right paint for your next room makeover is a little more complicated than simply just finding the right color. (Even that part can seem a little overwhelming!) Once you know which shade you're using, you'll have to decide on which type of paint finish you're going to use.
So, what exactly do we mean by that? Paint comes in a variety of finishes, ranging from a very matte, "flat" finish to a super shiny "high-gloss" finish. Paints with a glossier, high-shine finish tend to have higher levels of resin with less pigmentation, and more matte paints tend to have more pigment and less resin.
The names for each type of finish might be slightly different depending on the manufacturer, but the differences all boil down to the same two factors: washability/durability and lustre, or shine. Therefore, the finish you choose will really depend on where you will be using the paint.
Finding the Right Paint Finish Makes all the Difference
While durability is highly important, you also want to consider both practicality and aesthetic when you're choosing your paint finish. You want to make sure you'll be able to clean and maintain it, but you also want to ensure the level of shine is what you're looking for in your space. A high-gloss look might not be the best option for walls, and a very matte look might not be ideal for a piece of furniture that you'll need to clean fairly often.
High-Gloss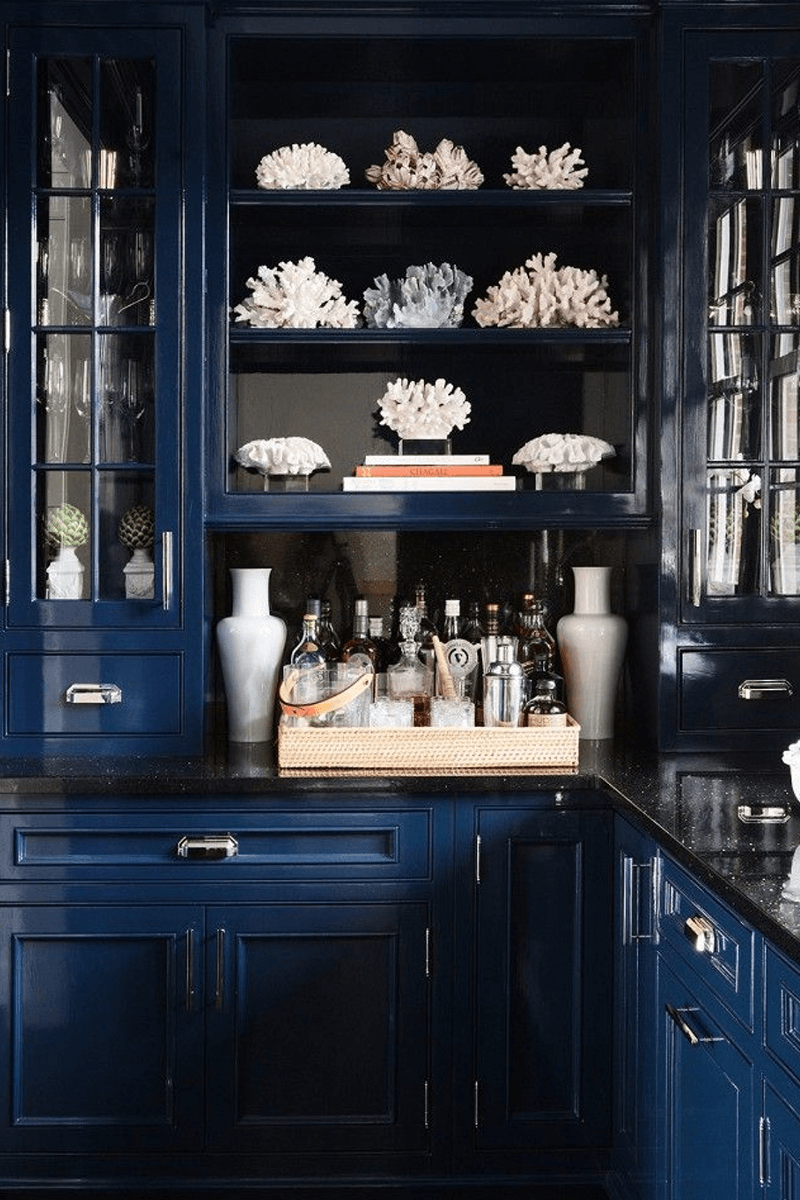 Image via Fine Paints of Europe 
High-gloss paint offers the most durable finish of all the paint types. The hard finish makes it very easy to clean. It's very shiny and reflects light, which can be a good thing or a bad thing. It's often too shiny for interior walls, since the reflected light really shows off every little imperfection. However, it's a great choice for things like trim, doors, cabinets, or furniture, since it can be wiped down often without dulling the shine or the color.
Semi-Gloss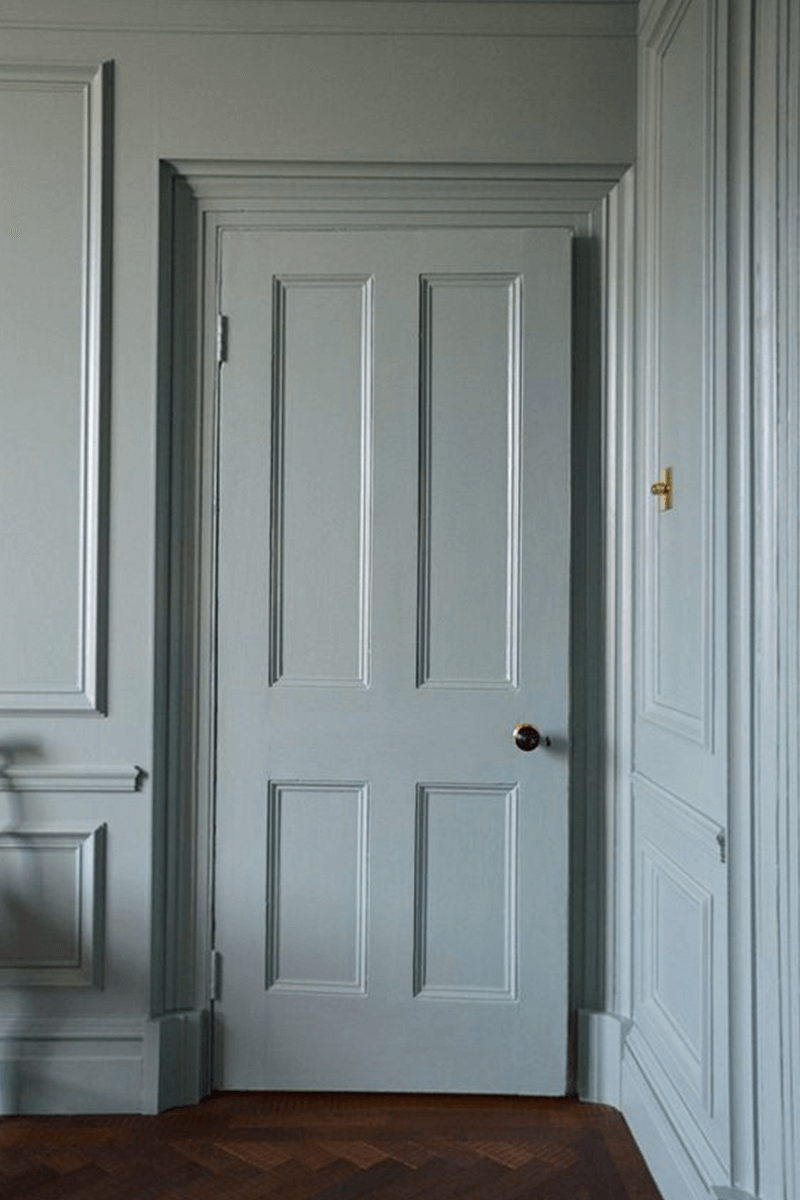 Image Via Farrow & Ball 
Next up on the durability scale is semi-gloss paint. While it's less shiny than high-gloss, it's still highly durable and stands up well to washing or cleaning. It's slightly more matte, which makes it a better option for walls. It's commonly used in spaces where moisture or drips are an issue, like kitchens and bathrooms. It's also great for any room where you know you'll need to clean frequently, like kids' bedrooms.
Satin Finish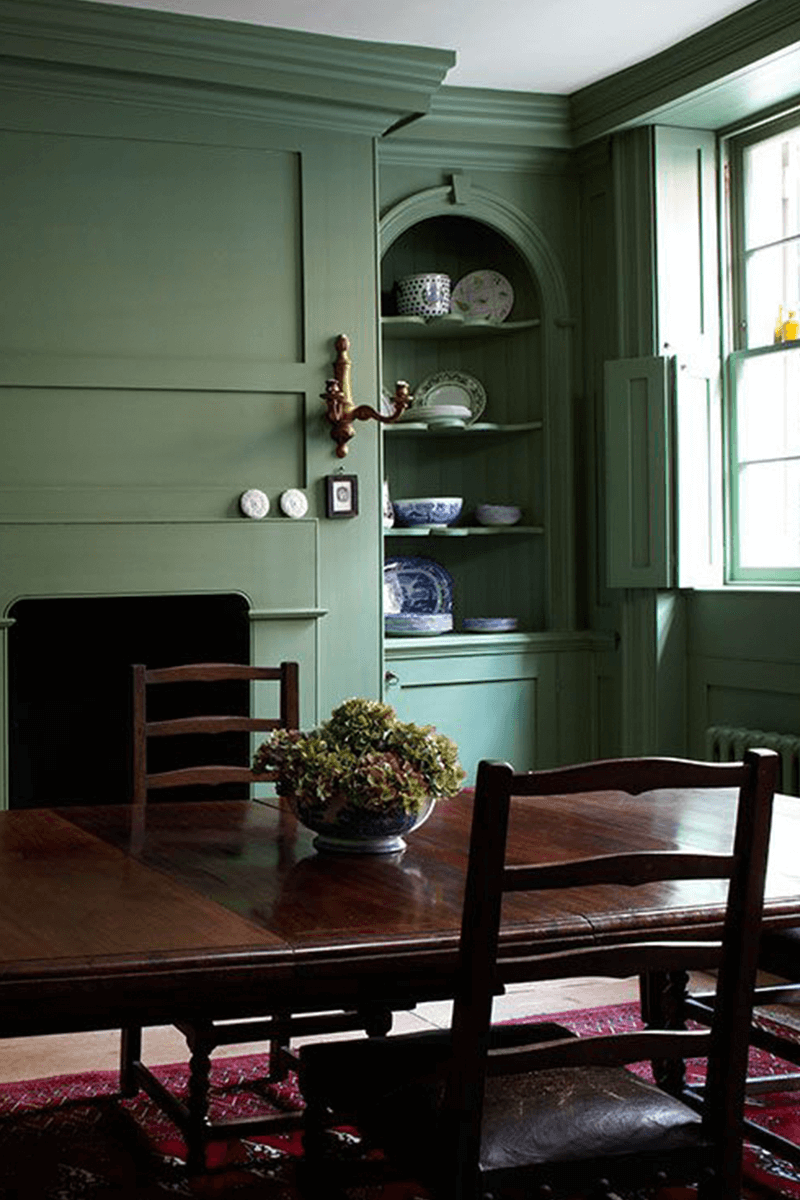 Image via Farrow & Ball 
Satin finish is even more matte than semi-gloss and has more of a velvety quality to it. This finish is ideal for those spaces that require a more matte look while still offering the durability factor. It's also very easy to clean and can be wiped down often without compromising the paint. It's also great at resisting dirt, mildew, and stains, which makes it very versatile.
It's ideal for high-traffic areas like family rooms, kids' rooms, foyers, and hallways. However, since it's more on the matte side, it does tend to show imperfections easily (like brushstrokes), which means you'll need to be careful when doing your prep work and applying the paint.
Eggshell Finish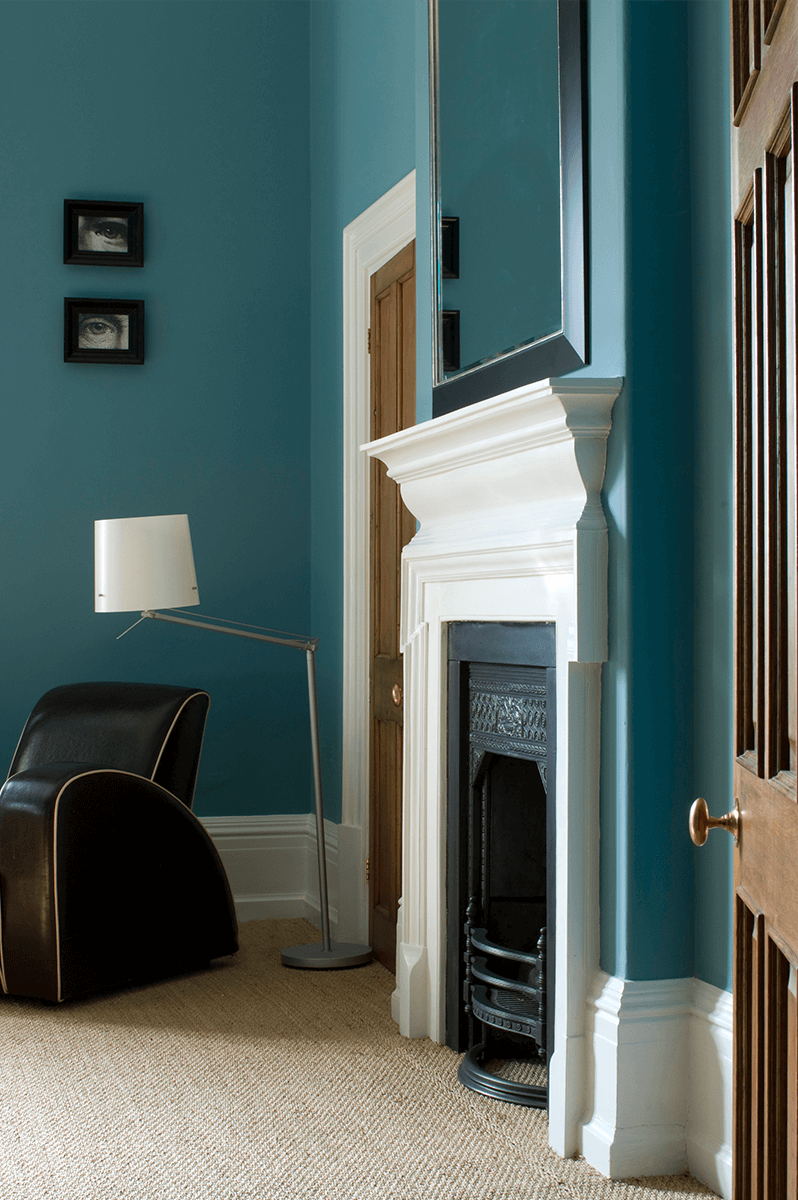 Image via Farrow & Ball
Up next on the shine and durability scale is eggshell finish. If you picture what a real eggshell looks like, you can get an idea of how this finish got its name. This matte finish has a little bit of subtle shine to it, which places it somewhere in the middle of satin and matte.
Eggshell is a medium durability finish, which means it can still be cleaned as long as you're just wiping it down with a wet rag and not aggressively scrubbing it. It's an ideal finish for spaces that don't experience high traffic and don't have lots of bumps and scuffs. (Think dining rooms and living rooms.)
Matte/Flat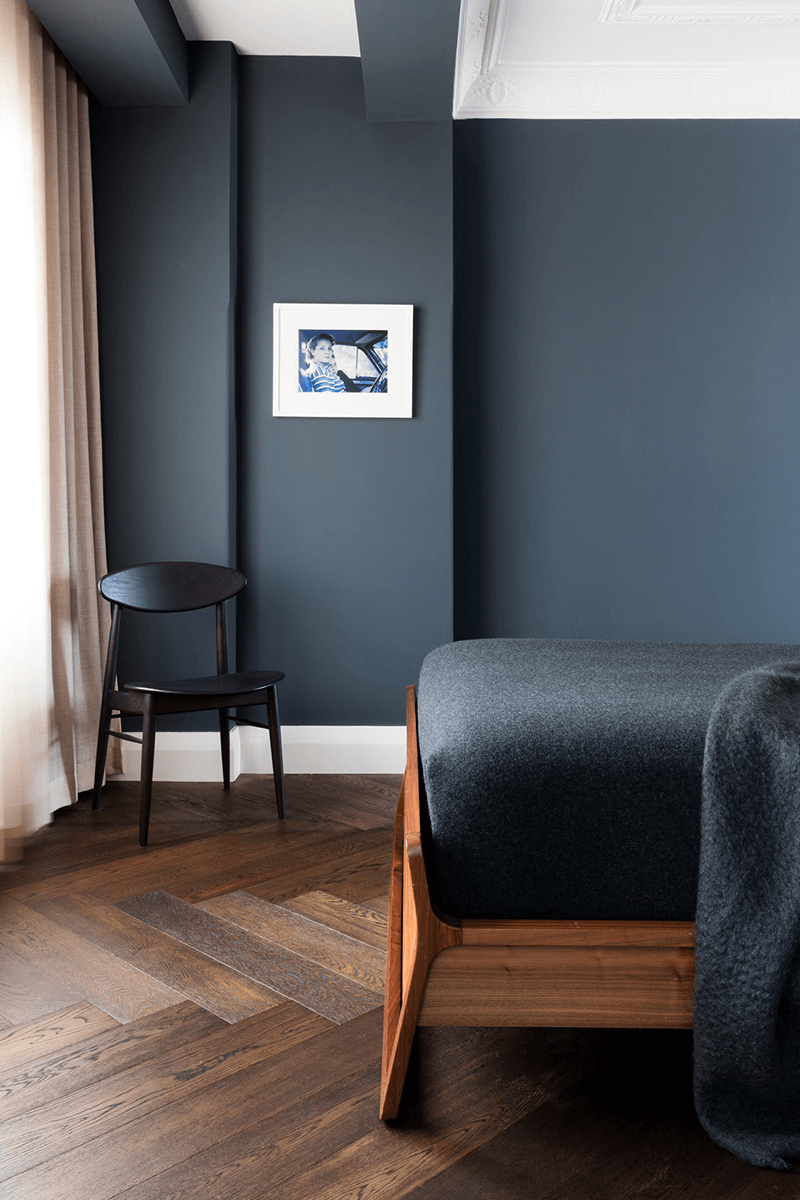 Image via TFAD
On the very low end on the shine scale is matte (or flat) paint. While high-gloss paints reflect light, matte paints soak up the light. This makes it perfect for covering up imperfections. It's also very well-suited for use on textured surfaces, since it goes on smoothly. It's highly pigmented, which means it provides the most coverage. However, it can be tough to clean, since scrubbing it can sometimes take some of the paint off along with the dirt you're trying to remove.
Because it's not as easy to clean, it should be reserved for spaces you know you won't need to clean as frequently, such as adult bedrooms or formal living rooms. It's also great for use on ceilings-you can often find special formulas made for ceilings that are designed to roll on evenly and resist yellowing over the years.

Tips on Finding the Right Sheen
When considering which type of paint to use on the walls in your room, you'll want to think of the overall look you're going for. If you're working with a darker paint color and you want to avoid it looking super shiny, consider dropping down your shine level by one on the scale. Dark, rich colors tend to look shinier than normal, thanks to the level of colorant they have in the paint. The same goes for painting light colors in a room with a lot of natural light-a shinier paint will show off more imperfections, so you'll want to go as matte as you can with the durability level you need.
It's perfectly fine to mix a few types of finishes within the same room. While you'll probably want to keep your walls a little more on the matte side, you can add in some high-gloss finishes on furniture, and semi-gloss finishes on accents like doors and trim.