Sweeten Up Your Space With a Rose Paint Color
There's a reason we use the term 'rosy' to describe a positive situation-the color rose just makes people happy! If you want to bring some upbeat, happy vibes into your home, look no further than rose.
How to Decorate With Rose Pink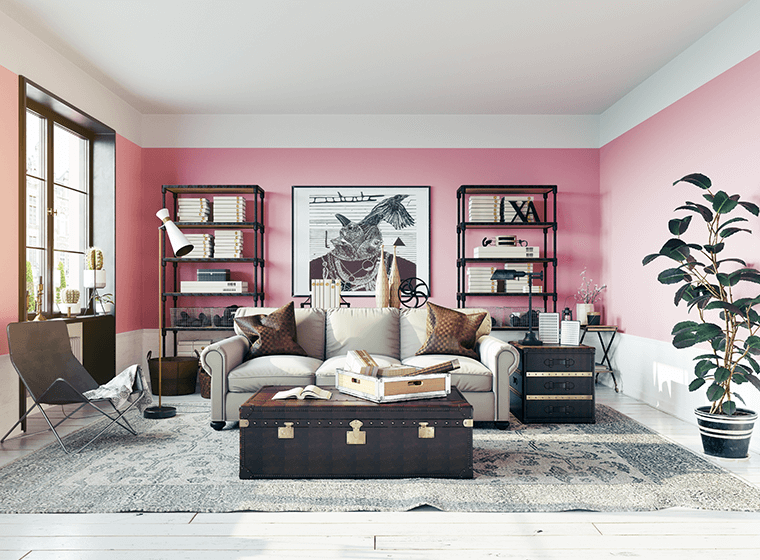 Rose is a softer shade of pink, which makes it a great allover wall color. It works beautifully as an accent wall or for an entire room. Wondering how to bring this gorgeous shade into your home?
To create a warm and inviting entryway, try pairing rosy pink walls with crisp white accents.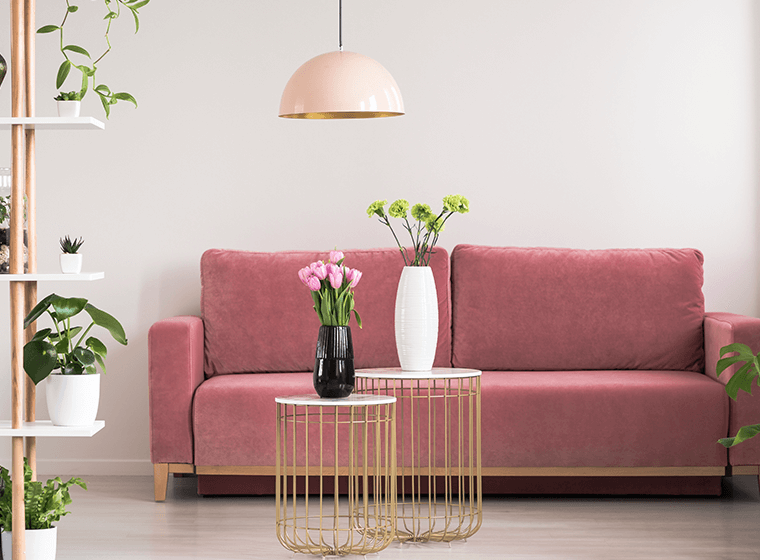 For a larger space like a living room, strike an ideal balance of feminine and masculine by pairing rose walls with mid-century modern furniture in shades of dark wood, gray, and cooler neutrals.
If rose pink walls are a bit too much, you can also use rose as an accent color to bring warmth into a space with neutral walls. Rose furniture, artwork, pillows, and accents work particularly well when paired with soft gray, white, and warm hints of gold.
Brighten Your Exterior With A Rose Paint Color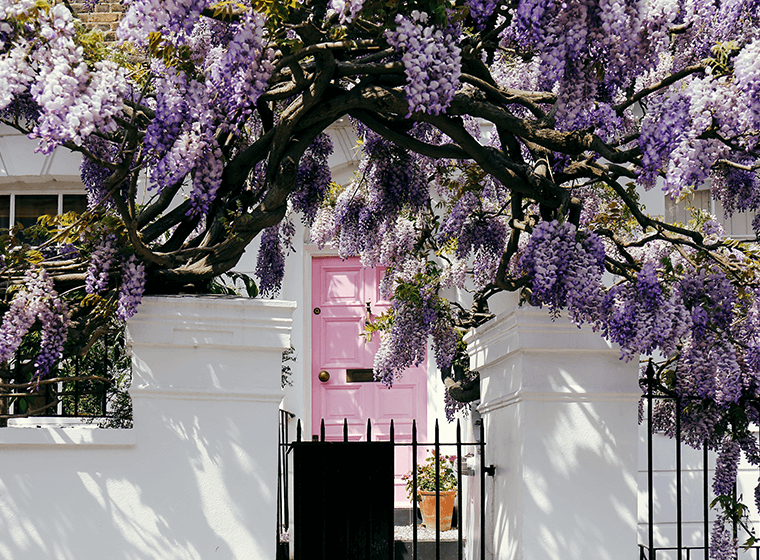 For most homes, you'll want to stick to more subtle rose accents for your exterior. A rose pink door is a great way to add some color to your home's exterior. You can also bring rose accents through outdoor furniture and accessories. If you're really feeling the rosy vibes, you can go for an allover pink exterior. (This look is particularly suited to heritage homes.)
Rose Color Palettes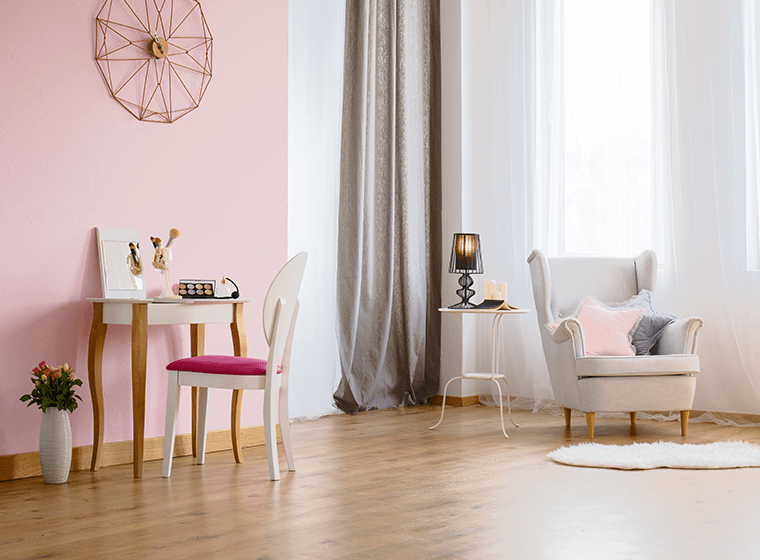 Need a little inspiration for the perfect palette to go with rose? Since rose can tend to be a bit bright, it's important to make sure you balance things out. A dusty rose color pairs well with shades of cooler light gray and white. If you want a bolder look, rose also pairs well with soft greens, taupe, warm browns, and reddish brown tones.
If you're after a stronger pink statement, a gradient color palette is a great option. We recommend going with a creamy white, a blush white, light dusty rose, and a classic rosy pink.