New Home? The Best Colors for a Fresh Start
New Home? The Best Colors for a Fresh Start
After you've moved into a new home and are finally done with tackling all your moving tasks, you just want to relax. There's definitely time to let yourself rest after all that work, but before you can truly get settled in, there's still some work to do! Before you unpack everything, it's time to think about which colors to paint your new space. This is a question that everyone comes across at one point or another in their lives, and yet it remains equally daunting every single time.
It's natural to be a bit nervous about choosing a color. After all, there's a lot of time, money, and effort that goes into repainting a home, so you want to make sure you get it right! In this article, we will focus on seven interior color options to change your mood and give yourself a fresh start. The key to choosing a good interior color is to look for colors that can show off the space well and can make your house look bigger and brighter.
Pick up a few tester pots and start painting!
Taupe
Taupe is an amazing choice for interiors as it has a beautiful neutral side to it. Despite the lightness and neutrality of the shade it still manages to add in a hint of color to your walls. The paint comes with a variety of different shades and undertones, including grey, lavender and brown, which can all give your walls a sophisticated look. Taupe is a timeless and practical color that will make you fall in love with the interior of your house as it adds just a hint of color to your walls.
Charcoal Gray
If you want something a little more dramatic, charcoal gray is a great option. While many darker colors can make a room feel smaller, charcoal gray helps to create a more intimate space. It is an incredible addition to your interior as it makes the walls seem to disappear and brings in beautiful drama to the room. The charcoal color has just the right amount of warmth in it, which looks amazing on walls. Since it's a neutral, it looks great with just about any other color, which gives you plenty of options for accent colors.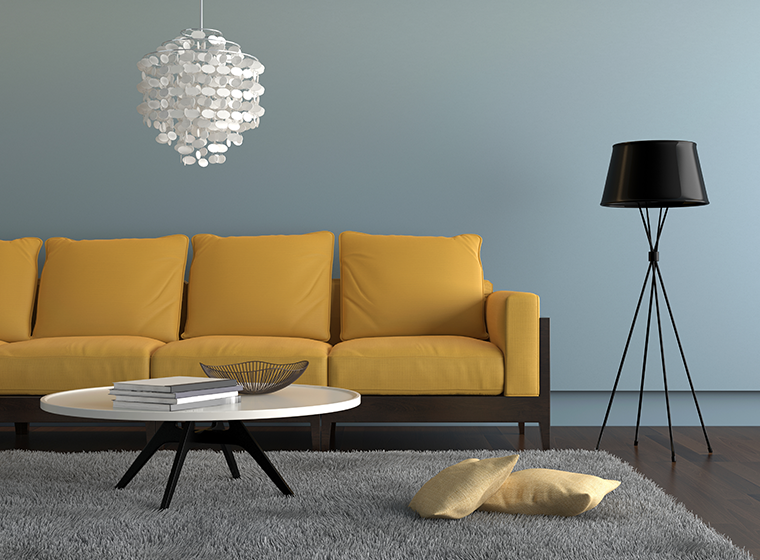 Windy Sky (Light Blue)
This lovely shade of light blue works well as a neutral, while also giving your home a slight hint of color. It is a cool-toned shade that helps you make a subtle statement and does not overpower the space. This color creates a sense of calmness and serenity to your room and it also pairs well with many other wall colors. Pair it with a palette of soft pastels to create a soothing space to relax in.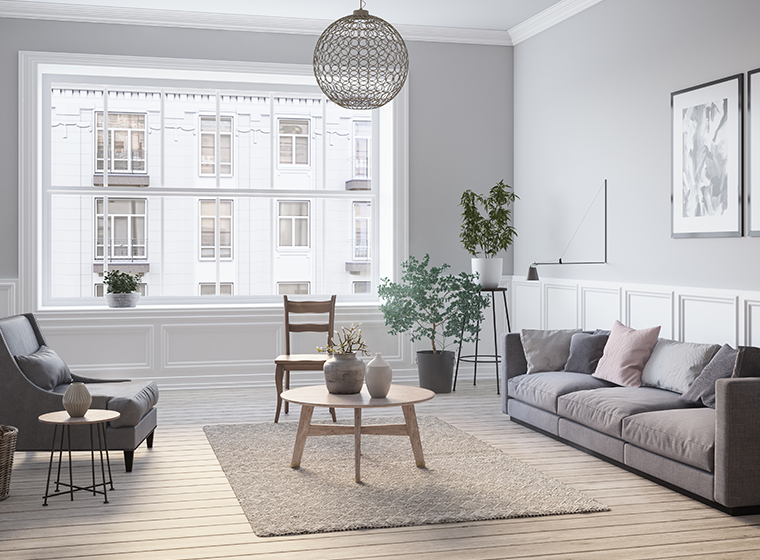 Light Grey
Light grey is a great choice to showcase your home's features, as it is a cool color. Grey is a great alternative to beige, with a modern flair. The color has cool tones that contribute to creating a calming and soothing atmosphere that can also make the room look bright and more open. For a modern monochromatic look, light and pale grey shades work seamlessly together in an open living space. It's a versatile color that adds drama to your walls especially when it is coupled with black or white.
White
If you plan on going all white, choose something that has cool undertones. We do not suggest making use of a stark, bright white, as this can tend to feel too clinical for a house. Instead, use of soft cream shades along with slight grey or blue undertones. White is known as the color of natural beauty and purity, which makes it a great choice for a simple, minimalist look. Add some colorful accents with your white walls to give your house a more modern and dramatic look.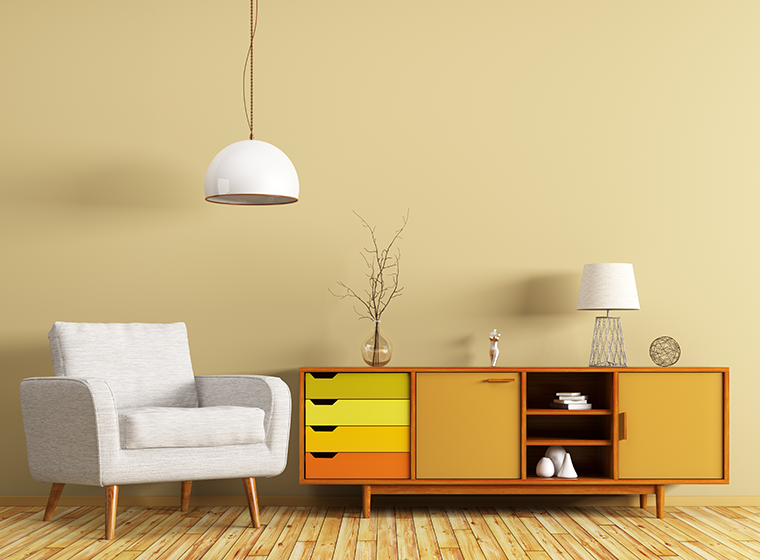 Chamomile
One of our personal favorites is chamomile, as it gives that hint of warm yellow to your room without being too overpowering. The color definitely stands out on its own, but also pairs well with other strong colors such as teal, magenta, bright yellow, and burnt orange.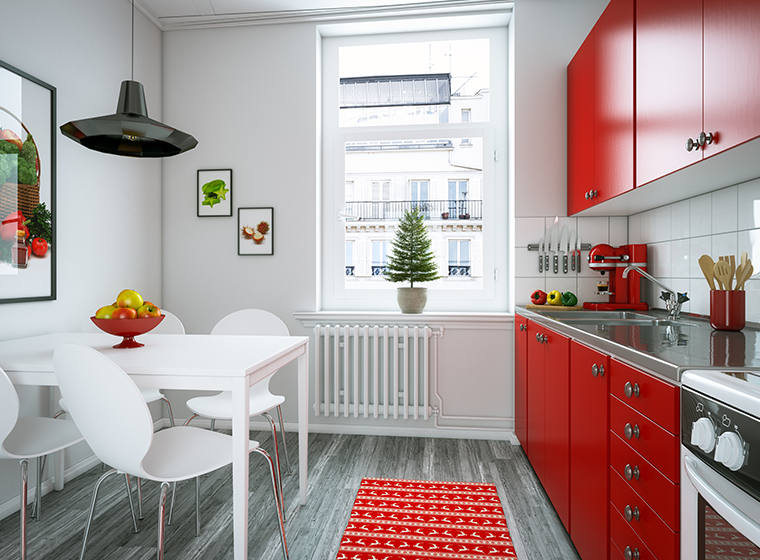 Exotic Red
Exotic red is a rich and deep, complex paint that adds in beauty and drama to your house. When it is paired with a crisp white, it pops out and looks ultra modern. If you want to bring some energy to your house, then this is the color you need. It's definitely a bold choice, but we're sure you will fall in love with the look of your room once you bring in some exotic red.
When you move into a new home, a new coat of paint is a great way to bring elements of your personality into your new space. It's smart to invest in painting your house early on, as it gives you a chance to truly make it your own and make sure that it really feels like home. Painting your interior with colors of your choice is an important step, and it requires planning, and it should be taken seriously. New colors will give you a fresh start and make you fall even more in love with the place where you live.