Paint Colors for Small Rooms
One of the biggest misconceptions around small spaces is that whites or beiges are your only option for colors. However, that's just not the case! Small rooms are ideal for all types of color. The right color can bring depth and character to a small room without making it feel dark or gloomy. 
Best Paint Colors for Small Rooms & Spaces
Small bedrooms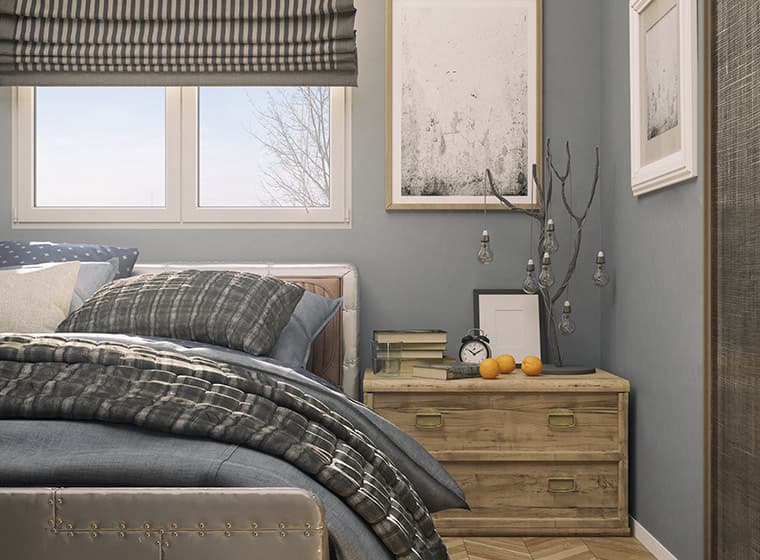 Bedrooms are meant to feel cozy and relaxing, so you want to keep that in mind when choosing a color for a small bedroom. For most people, that means more muted, pastel colors, but it really depends on the type of colors you find relaxing. 
If you want to keep things lighter and more on the neutral side, try warm tones of blush pink, or creamy beige. For cooler tones, consider lilac, lavender, sky blue, or a soft gray. If you want to try something bolder, peacock blue is a great color that is definitely bright but is still quite soothing. 
Small living room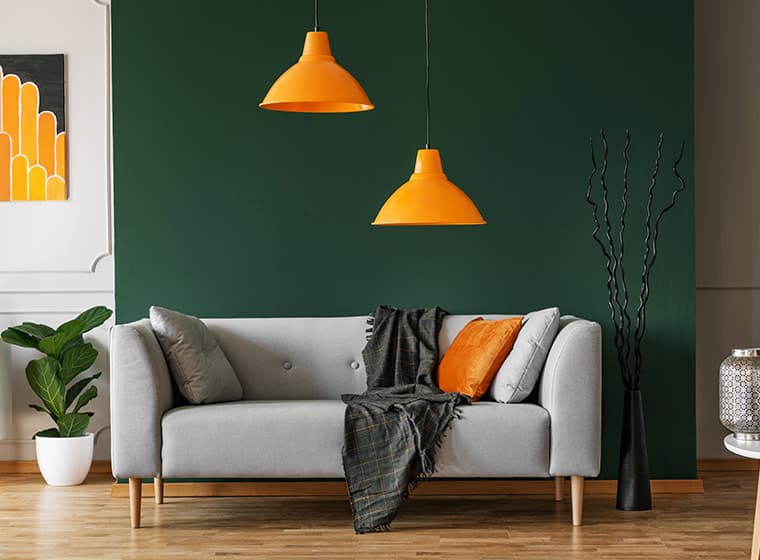 Small living rooms are a perfect place to experiment with bolder colors. You can go two different ways, depending on how you want the room to feel. If you want your living room to be a place that is filled with energy and encourages lively conversations, go with a brighter color-think bright blue, emerald green, or a deep shade of red. 
If you want it to be a place where you can kick back and relax, stick to lighter shades of sage green, soft gray, or shades of white such as eggshell or off-white. (Note: white works best with rooms that have lots of windows and natural light.) Another option for a sophisticated neutral is gunmetal gray, which adds some intensity without being too overpowering. 
Small hallways
What color you paint your hallways really depends on how much light it gets throughout the day. For a hallway with no windows, lighter shades of blue, green, or pastel yellow are ideal, as they help to brighten up the space a bit. If you do have windows, you can go for a more dramatic look with darker colors like purple or navy blue. These darker colors are perfect for entryways since they're great at hiding dirt and marks that often pop up on the walls. 
Small kitchen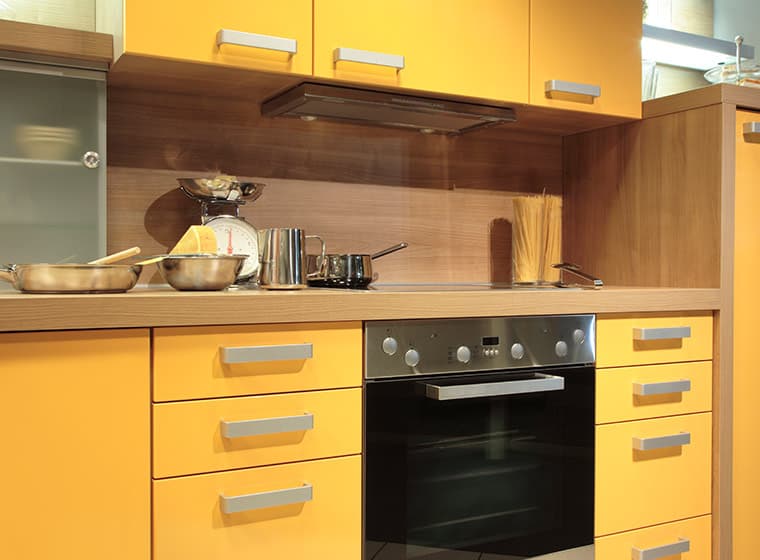 Kitchens are typically more lively spaces, which makes them perfect for having some fun with your color choices. Whether it's just an accent color with neutral walls, a feature wall, or allover wall color, you can definitely go brighter in a small kitchen. Some great options include forest green, bright yellow, robin's egg blue, or turquoise. If you still want to have some color but want to keep it a bit muted, try mint green or aqua. 
Small bathroom
For a full bathroom that's on the smaller side, the key is to choose a color that opens up the room and makes it seem more spacious. That means you'll want to stick to colors that are on the lighter side. Some gorgeous options that will give your bathroom a spa-like feel are icy blue, cream, or very light aqua. 
If you're painting a small powder room, you can go much bolder with your color choices. These spaces don't really need to appear larger, so you can go very dark or very bright. Some options we love for a more dramatic look are teal, sapphire blue, peony pink, or a rich gold-toned peach. 
If you're ready to paint your home (whether it's a small room, large room, or your whole entire house) WOW 1 DAY PAINTING is ready to help. Your house could have a fresh new look, in just 1 day. To see it for yourself, book your free, no-obligation estimate today!