Spruce Up Your Kids Playroom with Orange Paint
When you're creating a playroom for your kids, you want to end up with a space that feels fun to them. It's a place for them to let loose, get creative, and just enjoy themselves. What you might not realize, is that the colors you choose for your space can actually influence how your little ones feel when they're in the room.
Color is like its own language-it can instantly set a mood, convey emotions, and even provoke a physiological reaction in people. So when you're selecting a hue for a playroom, you want to make sure it's something that is energetic, encourages creativity, and makes the space feel magical to them. This makes orange a perfect option!
Create Fun Playrooms with Different Orange Paint Colors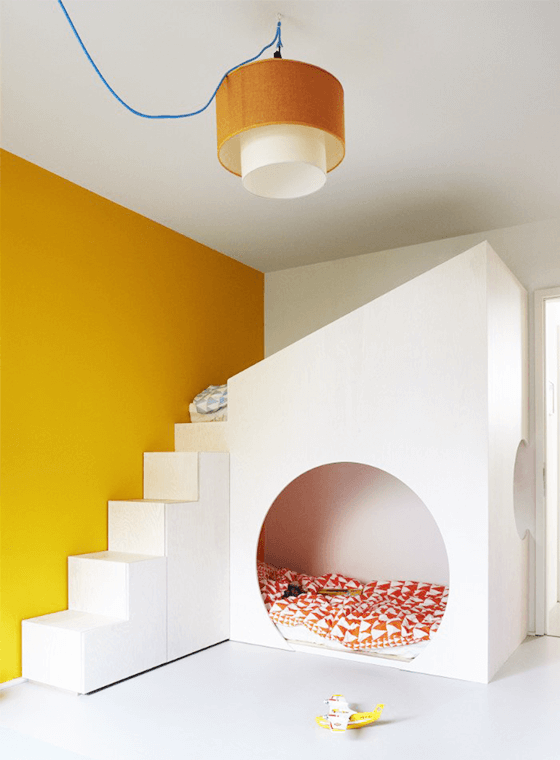 Image via Anne Deppe, Kinderkram, Gestalten 2018
Orange is a color that kids always seem to love. It's super high energy and instantly adds a sense of playfulness to a room. It inspires creativity and encourages individuality, which makes it a perfect choice for a playroom.
The key to using orange successfully is to make sure you break it up in the right way. An all orange room will likely feel a little too intense, even for kids who seem to have boundless energy! Consider how you want to use it. Should it be more of an accent color? Or perhaps part of a larger color palette? Or does it work best as a wall color with more neutral furniture and decorative accents?
Using Orange as a Wall Color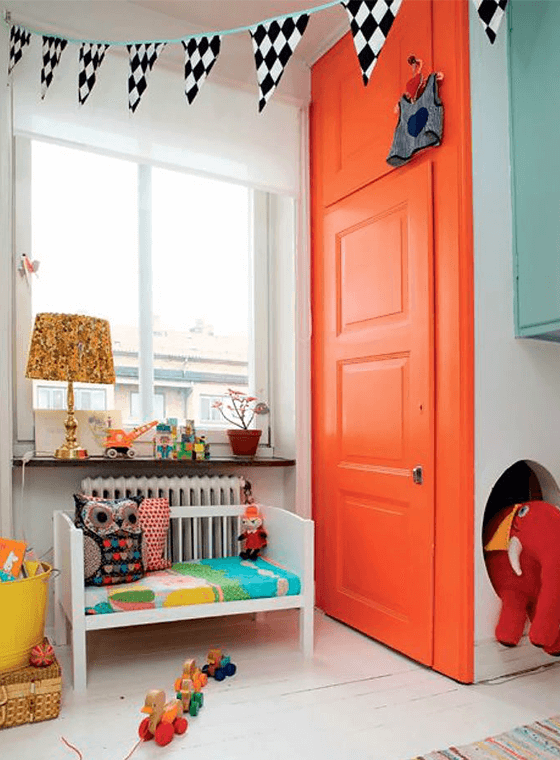 Image via Handmade Charlotte
Since orange isn't exactly subtle, you want to make sure your orange walls don't shrink the space and make it feel smaller. If you're painting all your walls orange, consider trying a lighter version of orange, perhaps even going with a more pastel version. Richer colors with more or a red or brown base also work well for wall colors, since they have a much warmer feeling.
If bright orange walls are what you're after, consider only painting one or two walls as accents to help break up the space. This look will give you that bright, bouncy energy you're looking for, but won't feel overwhelming.
Orange as an Accent Color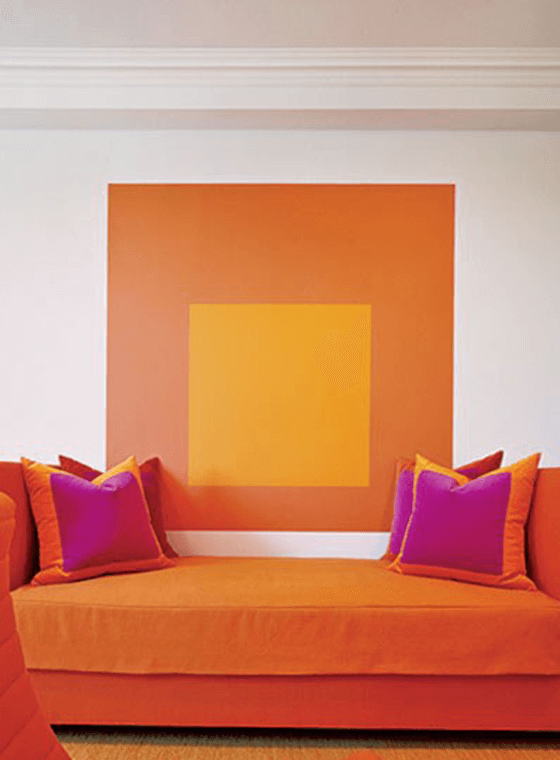 Image via Architectural Digest
If you're not quite ready to commit to orange walls, there are still plenty of cool ways you can bring this color into your playroom. For example, you could use orange paint to transform old furniture into something fresh and exciting. Look for fabrics and textiles with elements of bright orange, preferably in bold prints. You can also look for artwork to bring orange into your space. Or, better yet, have your kids help you create some orange artwork of your own!
Colors That Work Well With Orange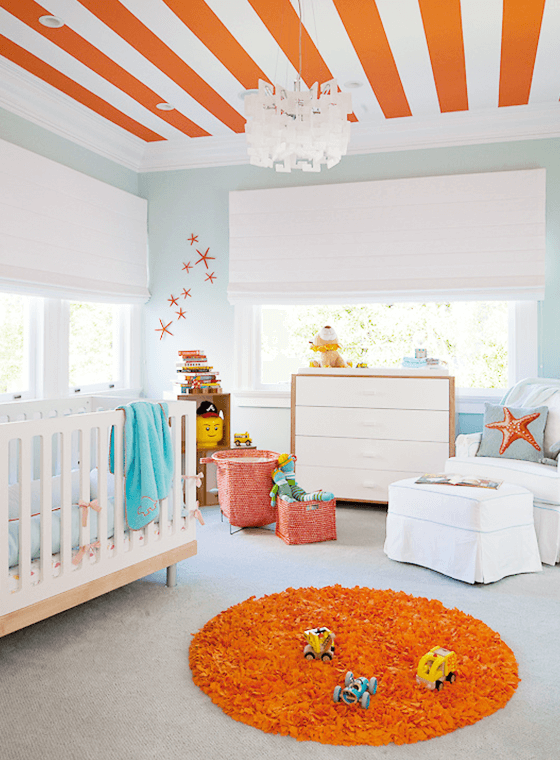 Image via In Jackie's Shoes
The most classic color combination is, of course, orange and white. A bright orange looks particularly vivid when paired with crisp white. If you want a little more color in your space, consider adding golden yellow and bright blue to your palette. Another bright color that pairs perfectly with bright orange is turquoise-while it's also pretty bright, the cool tones help to balance out the intensity of orange.