Get into Fall with 4 Autumn Inspired Color Schemes
The key to creating the perfect fall-inspired space is to use accents in a clever way, instead of putting full-on fall brights all over the room. After all, you want it to feel warm and welcoming, and not too themed. Aim for an autumn-inspired focus and use other softer colors to make it pop. You don't have to go with pumpkin orange if that's not your thing!
When the seasons change, it's usually a gradual shift that you don't really notice. But when fall finally arrives, you can definitely feel it. The air suddenly has that unmistakable crispness, and even though it's not that cold yet, you find yourself wanting to get wrapped up in sweaters and blankets. Even if fall in your area doesn't necessarily mean sweaters and soups, you can still bring that cozy fall feeling into your home. All it takes is a little paint!
Since fall looks different depending on where you live, we wanted to give you some ideas to help you create the fall feeling that best suits you and your home. We've put together some gorgeous autumn-inspired color palettes that will help you keep that comfy and cozy fall feeling going all year round.
4 Rustic Fall Color Schemes
Vibrant, bright hues:
Tangerine
Sienna 
Mustard 
Pumpkin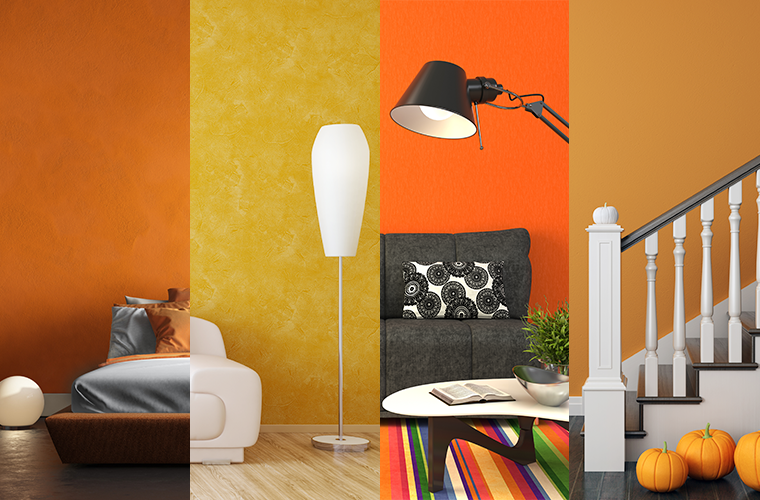 These are the colors that likely first come to mind when you think of fall-reds, oranges, and yellows. When you go with bright colors, you want to make sure the space doesn't feel too loud or overbearing. You can balance these bright and warm tones by pairing them with rich, earthy colors. This method helps to really make the brights pop, while still giving you that warm feeling. It's a great way to bring fall colors in without seeming too themed, like when you decorate for a party. Aim for colors that evoke that cozy feeling, but can also translate well to other seasons and won't seem out of place in spring or summer.
Warm, dark colors:
Amethyst 
Peacock Blue 
Mocha 
Garnet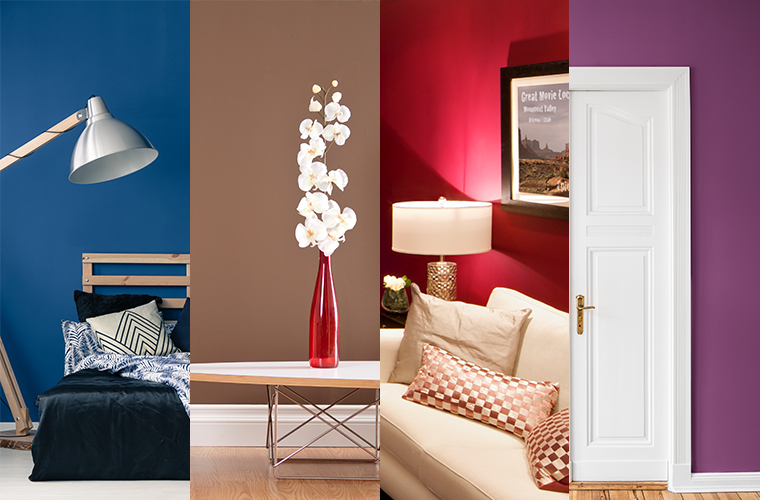 When you think of fall, you think of sweaters, comfort food, and staying warm and cozy inside. These rich colors definitely give you that warm feeling, but aren't necessarily the same colors you'll see outside in nature. It's a much more subtle way to give you that element of warmth without seeming too seasonal. We like to balance these tones with softer neutrals that allow them to really stand out. These classic tones will look great all year round, and will always give off that comforting feeling.
Earthy, serene tones:
Dark Emerald Green 
Chestnut Brown 
Taupe 
Pearl White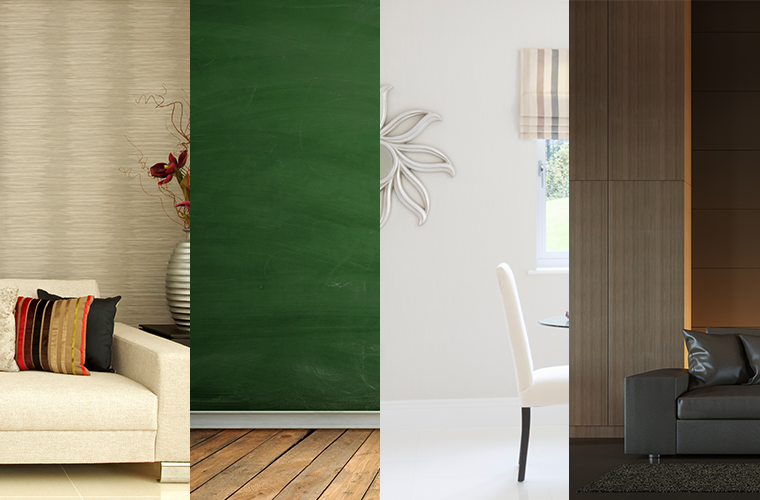 One of the best things about fall is seeing the colors change in nature. Bright green leaves suddenly change to reds, yellows, and oranges. If those bright colors aren't exactly your thing, these calming, earthy tones are a great way to bring nature indoors. This palette features neutrals in slightly warmer shades to help create a serene environment that is perfect for when you want to curl up with a blanket and stay inside all day.
Neutrals:
Dove Gray 
Pale Blue 
Latte 
Espresso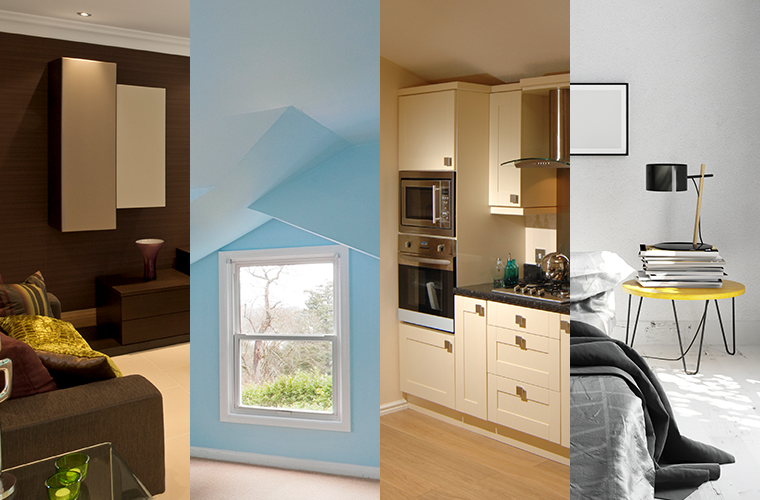 If you're a bit hesitant to fully commit to fall colors all year round, a neutral palette is a great option. Go with more muted and subtle versions of your favorite fall colors to keep that cozy vibe going. It's a look that won't feel out of place, even on the hottest day of summer.
Or for a different approach, you can stick to slightly warmer versions of your favorite neutrals to create a perfect backdrop to highlight some seasonal accents pieces. This method lets you easily change up your look seasonally, just by changing a few key accessories like pillows, blankets, and more.
Of course, you don't have to just stick to these palettes. The best thing about these fall colors is that they all complement each other so well, that you can mix and match many of them to create your own custom look. So take these ideas and get creative! Go forth and create the perfect cozy fall-inspired room of your dreams. Happy decorating!