Essential Holiday Tips and Tricks
Sarah Robinson
The holiday season is a truly magical time of year, but it also happens to an incredibly busy time year too! The key to avoiding the stress that often bubbles up at this time of year is preparation. We've gathered our top holiday tips to help you make this holiday season the most beautiful and stress-free one yet. Use these ideas to create a festive and fabulous celebration that you can relax and enjoy with your loved ones. 
Organize a holiday gift exchange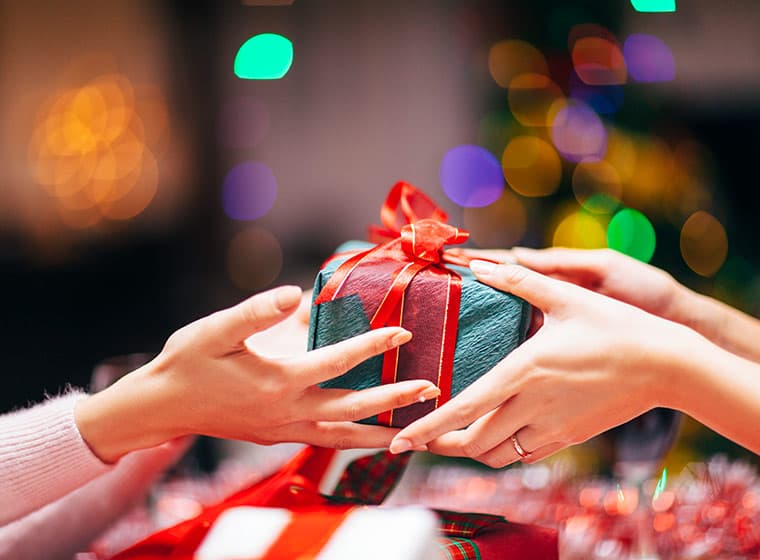 Buying gifts for all your friends and family members can be time-consuming and expensive. Save yourself some time and money by organizing a gift exchange! It used to be a whole lot of work to organize, but now apps like Elfster make it easy to set up a Secret Santa gift exchange. You can submit all the names, set up rules, add wishlists, and have it automate the actual name draw portion, without everyone needing to be present. 
Try out these zero-waste holiday gift ideas
If you want to reduce the amount of "stuff" you bring into your home and give to others, consider giving a different type of gift this year. Rather than material goods, give the gift of an experience or something that lets you spend time together. Think along the lines of tickets to a concert or sporting event, cooking classes, or a charitable donation on their behalf. It's a great way to show that you care while reducing environmental impact and even helping others. 
Get festive with Hanukkah cocktails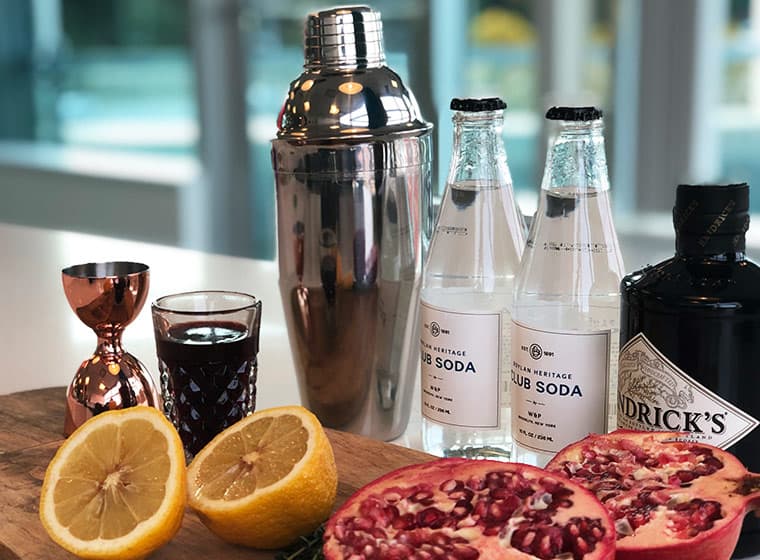 Hanukkah is the Jewish eight-day, wintertime "festival of lights," and is celebrated by many people all over the world. If you're looking for a fun way to shake up your Hanukkah celebrations this year, try out a fun and festive cocktail recipe! Our favorite is this Pomegranate Gin Fizz—pomegranates symbolize fruitfulness and righteousness and are commonly enjoyed during holiday celebrations. 
Front porch decorating ideas for Christmas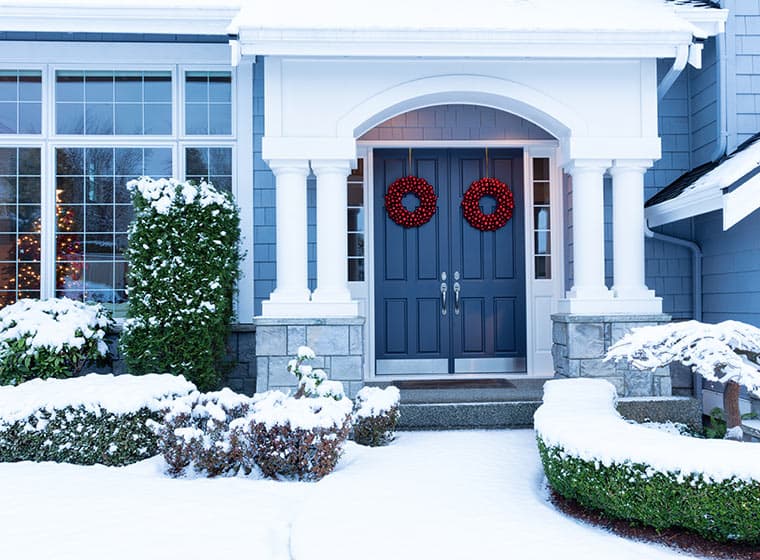 The holiday season is all about connecting with others. A big part of that is making your home feel warm, welcoming, and inviting to friends and family. This all starts before they set foot in your home, which is why your porch decor is so important. Your porch decor should reflect your personal style, whether it's clean and minimalist or glamourous and a bit over the top. 
The easiest way to add some holiday cheer to your front porch is to hang a wreath from your door. There are a number of different kinds of wreaths, from traditional natural wreaths made of real tree branches to faux versions that look real to super simple rustic woven branches or high-glam versions made of colorful baubles. With so many styles to choose from, it's easy to find one that suits your home. 
If you want to get a little more elaborate with your porch designs, you can add a lush garland around the door trim, either mad of natural trees or artificial trees. You can also accent your balcony or railings with large bows, string lights, garland, or ornaments designed for outdoor use.
Holiday treats to make ahead of time
It happens every year—the closer you get to the holidays, the busier you get! That often means you're rushing to get your baking finished in time. This year, save yourself some time by doing your holiday baking ahead of time! Many types of cookies freeze really well, which means you can do your baking much earlier than usual and still have fresh-tasting cookies to serve up during the holidays. 
Keep in mind that cookies with higher fat content tend to freeze better, so consider making things like shortbread, gingerbread, and snickerdoodles earlier in the season. Some lighter types of cookies can also be made ahead of time, but save the delicate cookies like macarons and madelines until later so you can serve them fresh. 
Spice up your party with vegan party appetizers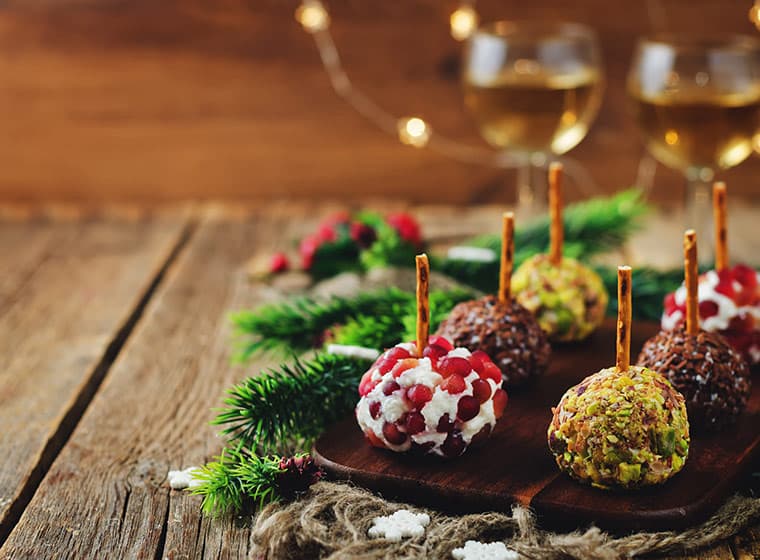 Throwing a party has become a bit trickier these days, since everyone has dietary restrictions to consider. While it may seem impossible to meet the needs of everyone, it's important to always have a few options available just in case one of your guests has food allergies or dietary restrictions you might not be aware of. 
Aim to have at least a couple of gluten-free and/or vegan options available just in case. Think beyond having a salad as your only option for vegan, vegetarian, or gluten-free folks—you can do better than that! It's easy to find pre-made options in the grocery store, and there are tons of recipes online for those who like to cook. If you need a little inspiration, check out a few of our favorite sources for recipes for all types of diets: Minimalist Baker, Oh She Glows, and Food 52.
Go with practical gifts for friends 
Do you always seem to get stuck for ideas when it's time to pick up gifts for friends and coworkers? Sometimes the best gifts are practical items you know they'll actually use, like an erasable pen, a new notebook or stationery, or anything they wouldn't normally buy for themselves. If you want to go with something a little different, local products are also a great option. Look for locally made treats, from food to cute crafts. Craft fairs and markets are great places to find the perfect gift, made right where you live.
Add some shine with silver holiday decor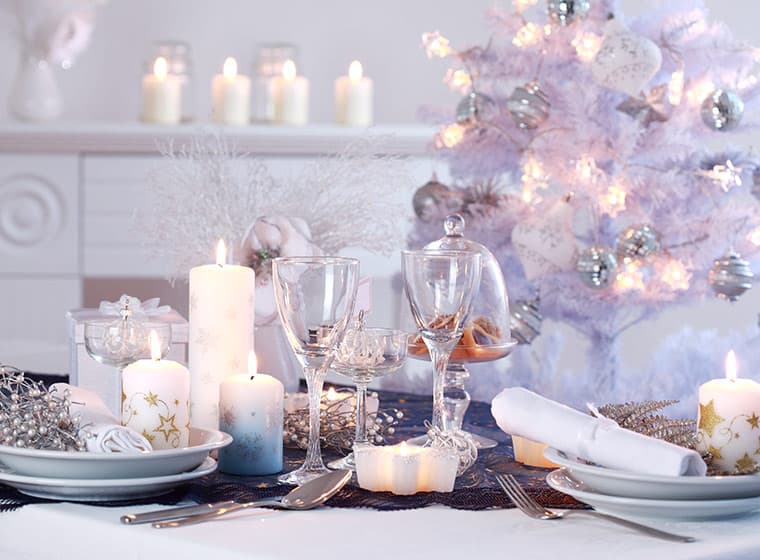 If you've just painted your home or added in a new color scheme, you might be a bit stumped when it comes to choosing a new color palette for your holiday decor. For a look that adds classic holiday glamour in a neutral tone, you can't go wrong with silver! 
Silver works well with just about any color, from dark to light and warm to cool. Because it doesn't have the same yellow undertones gold, it's much easier to pair with other colors—think of it as a neutral! It works particularly well with other cool colors like blue, green, and gray, but also works well with warmer colors like red, some shades of yellow, and even gold. 
Paint your fireplace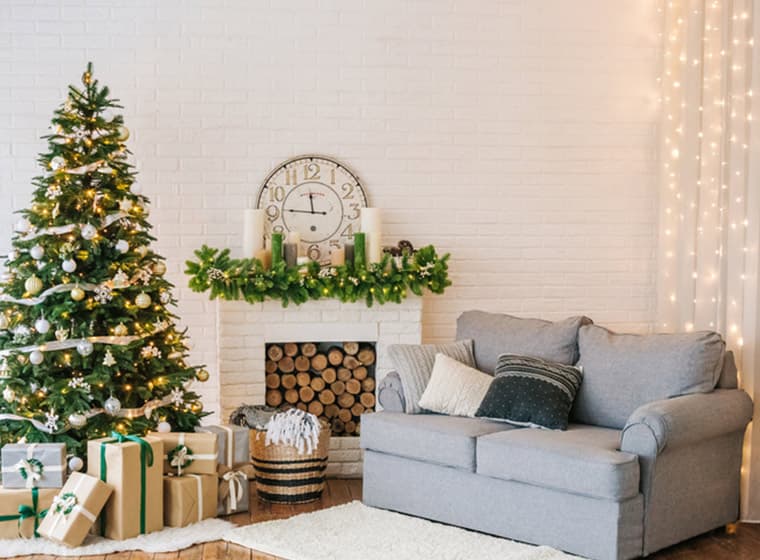 Looking for a quick and easy way to update your living room before your holiday guests arrive? Try painting your fireplace! If the natural color of the brick doesn't totally go with your style, a coat of paint can totally transform it. 
Not sure what color to go with? If you want to keep things warm and a little rustic, go with cream—it's a neutral tone with a hint of warmth that keeps that vintage character. If you want something more modern, bright white is a great choice—it looks sleek and modern and is perfect for a more minimalist look. For something a little more muted, try soft gray—it gives a modern look and blends in a little more than bright white. If you really want an edgy look, go for a darker hue like charcoal or dark blue—it's ultra-modern and makes a bold statement.