Happy at Home: Easy Home Updates To Improve Your Mood
A clean home is a happy home
Feeling a bit stressed lately? Take a look around your home. It doesn't take much for clutter to start piling up around your home, and clutter contributes to anxious feelings. The simple act of tidying up around your home and getting organized can do wonders for your mental health. If starting the task feels overwhelming, don't worry. You just need a plan! It's best to take things one step at a time, or rather, one room at a time. Start with a smaller space to help you get in the tidying mood, and slowly work your way through each room in your home. 
As you're deciding what to keep, toss, and donate, be as thoughtful as you can with each item. You want to make sure you're only hanging onto those items that you actually use and things that make you happy. Once you've cleared out all the unnecessary items in your home, don't be surprised when you feel a sense of calm wash over you.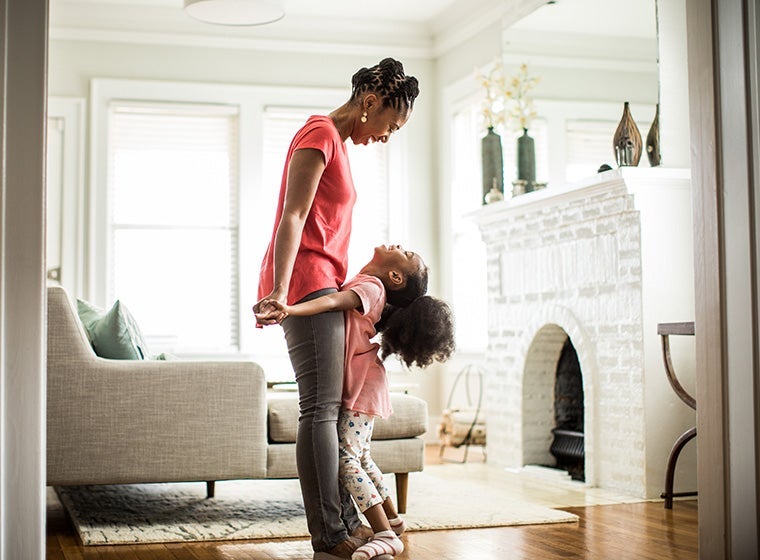 Bring a bit of nature into your home
Ever notice that when you manage to get outside and spend some time in nature that you feel a bit more relaxed? That's no coincidence! Nature has a calming effect on people and if you happen to live in an area without a lot of green spaces, you might be missing out on a natural dose of calming energy. But don't worry, there's an easy way to help bring some of that natural balance into your home-just add plants! 
Houseplants can make your home feel a bit more like spring and summer, even in the heart of winter. They also add some instant color to your space, in grounding earthy shades of green and brown. (Or brilliant bright tones if you choose flowering plants!) If you don't happen to have a view of nature, placing plants near windows can help recreate that same feeling of looking out into a natural setting, even in the middle of a city. Adding some of these earthy, natural elements are a perfect way to bring happiness into your home.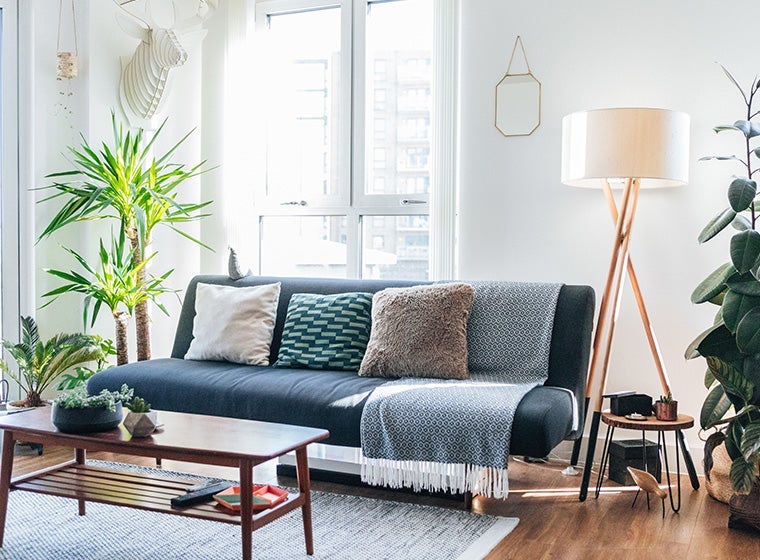 Expand your space with mirrors
If you happen to spend most of your time in a smaller room, there's a simple trick to make things feel bigger without having to knock down any walls! Just add a mirror. This is a classic visual trick that designers use all the time. A well placed mirror can also help bring some light into a space too. When choosing your mirror, make sure it's the right size for your space. If you go too big, you could end up making the room feel smaller again.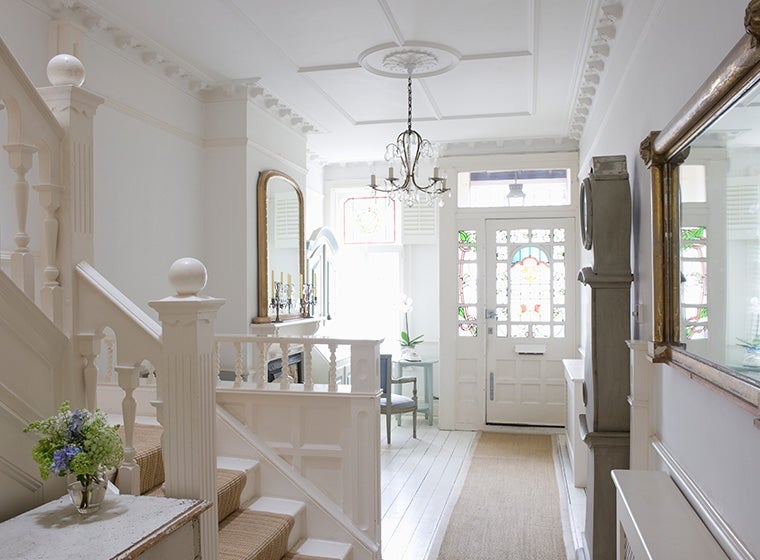 Freshen up your space with calming paint colors
Of course, we've saved the best tip for last! Changing up the paint colors in your home can have a dramatic effect without a huge investment. When it comes to choosing the perfect colors for each room, consider how you want to feel when you're in the space. For a relaxed vibe, calming paint colors like soft shades of blue and green will create that soothing energy you're after. If you want your room to feel warm and cozy, pinks, soft peach, lavender tones, and creamy whites can give you that feeling of watching a gorgeous sunset. Or, you can warm up your room by recreating the warm glow of sunshine with a brilliant shade of yellow, like citrine, our Color of the Month for January.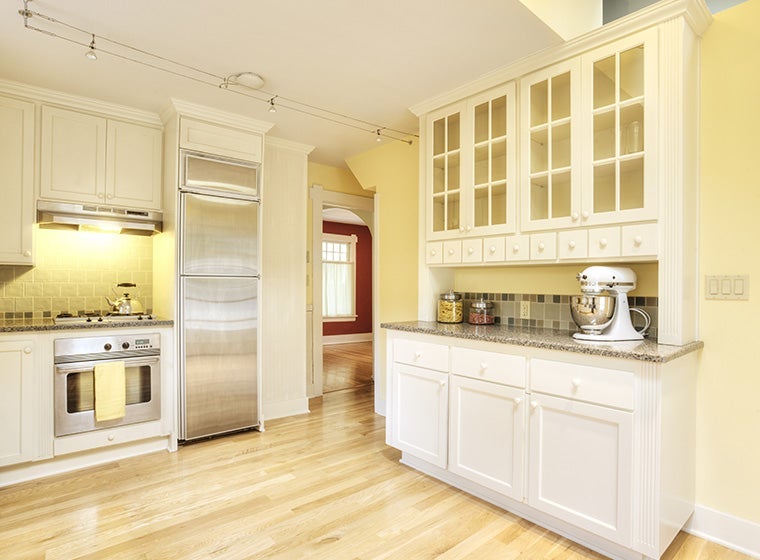 With these easy home updates, you can instantly improve your mood while you're spending time inside this winter. When you're ready to add a fresh coat of paint for your mini mood-improving home makeover, WOW 1 DAY PAINTING is ready to help. Book your free consultation today! 

Interior Painting
Paint Colors