Cast A Warm, Positive Glow with Shades of Orange
Susan Forint
Orange is an intensely supportive color from a psychological perspective, and the same can be said when using shades of orange in our homes. With its optimistic and uplifting nature, orange rejuvenates our spirits, encourages activity and stimulates appetite. Orange spurs spontaneity and fosters a positive outlook, casting a warm glow on the bright side of life. Here are some tips from WOW 1 Day Painting partner DULUX® Paints by PPG on where and how best to use different orange paint colors to bring that positivity and warmth to your home's decor.
Welcome guests to your dining room and whet their appetites with a delicious orange paint color like Dulux Paints Orange Marmalade (DLX1197-5), classically set off by black and white elements in the room. Add black stained floors or an area rug and paint the trim in a contrasting crisp white like Snowbank (DLX1043-1).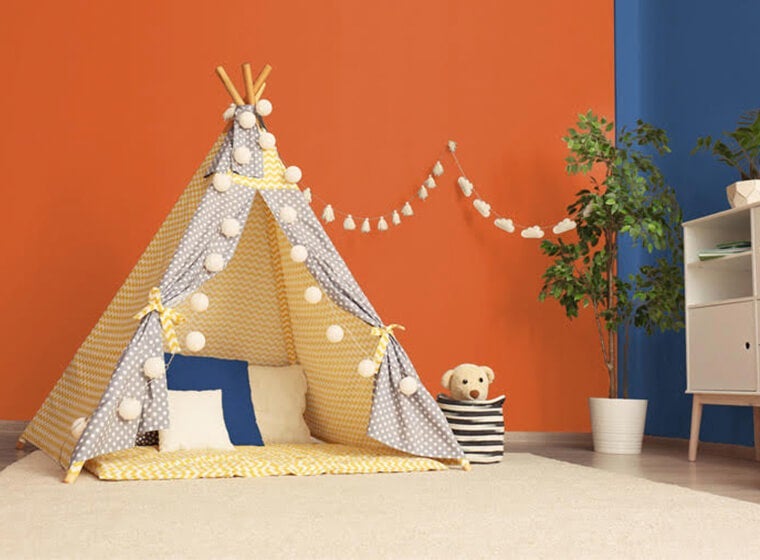 Field Poppy (DLX1195-7) is a mid-toned, energizing and activity-nurturing orange, perfect for a kids' playroom. Pair it with grounding Dragonfly (DLX1162-7) dark blue to balance the scheme.
A small space like a powder room is an ideal spot in your home to get daring with a deep shade of orange. Paint all four walls (and the ceiling too!) in a red-orange like luxurious Orange Vermillion (DLX1194-7), which elegantly complements dark brown, wood tones.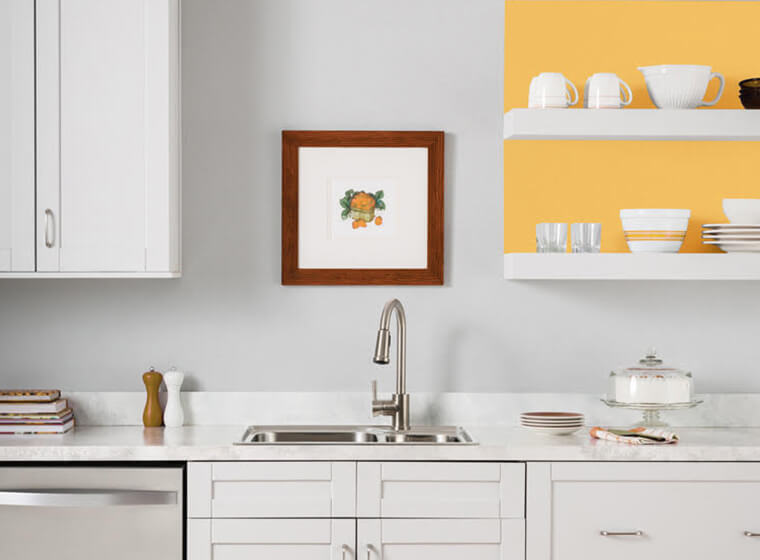 Add a contemporary zip to a traditional and still trending, all-white painted kitchen by adding a pop of orange to the backs of glass door cabinets or behind open shelves with Honey Pot (DLX1205-6).
A small dose of orange provides the same sort of pizzazz to your home's exterior. Bold yet welcoming Cornucopia (DLX1203-7) is a colorful addition to an overall neutral scheme of creams and browns.
Visit www.dulux.ca to discover more fabulous shades of orange and all of the paint colours for your next project with WOW 1 Day Painting.
Susan Forint Bio:
As a Dulux Paints color and decor expert, designer Susan Forint encourages creative conversations through her passion for design, empowering and inspiring others to confidently choose the perfect paint colors for their homes.
Dulux is a registered trademark of AkzoNobel and is licensed to PPG Architectural Coatings Canada, Inc., for use in Canada only.