Best Summer Accent Wall Colors
Sarah Robinson
Summer is a time to make the most of the warmer weather, which means we tend to spend a bit more time outside. But we're still spending a lot of time indoors too, so it's only natural to want to bring those summer vibes into our homes too. There's one easy way to make that happen—add some fun summer colors to your space!
Playing with color in any room can feel a bit overwhelming, so if a nice way to add a pop without changing the room drastically is to add an accent wall. This creates a balanced look, so you can still stick to softer or more neutral colors on the other walls while still brightening things up!
Summer paint colors to brighten your accent walls
Of course, color trends tend to shift a bit from year to year, but the summer paint color trends we're seeing this year actually feel pretty timeless! If you choose any of these trends to try out this summer, you'll definitely have a look that you'll want to keep around for a while.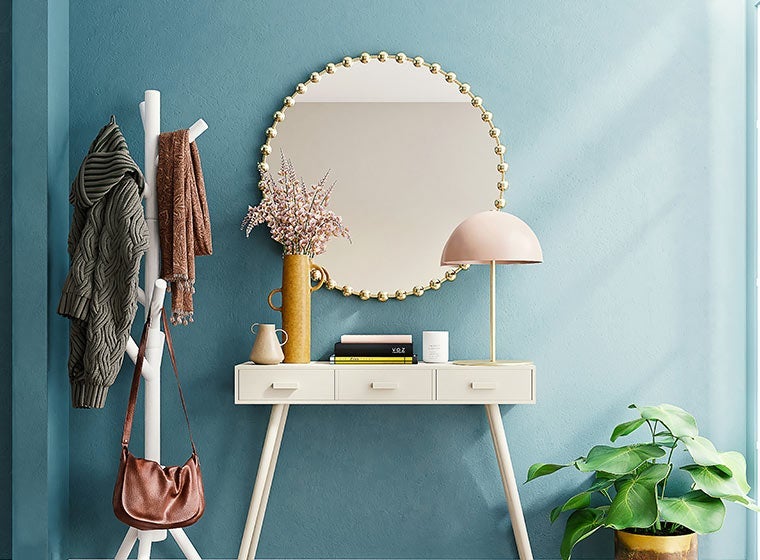 Trending paint colors for summer
Blue skies
Inspired by those cloudless summer days, blue is a big color this year. It's a very calming color and can help with focus, which makes it a great option for an accent wall in just about any room in your home. Within this color family, there are a variety of trendy shades to choose from, ranging from soft shades of pastel, to sky blue, and bright shades of cobalt for something really bold.

Beach Day
This one is great for those who prefer elevated neutral tones. The colors of the beach are always a smart way to bring those summer vibes all year long. Of course, bringing actual sand indoors would be pretty messy, but you can get that same feeling of being at the beach by adding colors like white, ivory, pale gray, and beige. You can create a whole palette of colors for your space taken from the beach, by adding in accents and accessories in shades of turquoise, ocean blue, and pops of coral or peach.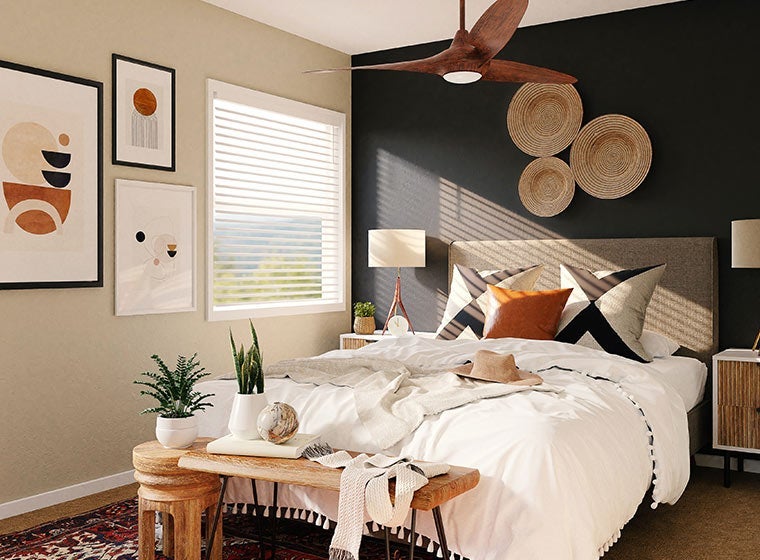 Floral bouquet
Want something a little brighter? If you want a little more energy in your space, nothing says summer quite like gorgeous colors pulled from the garden! Think about your favorite outdoor spaces—what types of flowers are there? Use this as inspiration to find your perfect floral shade. Think pinks, shades of lavender, and a variety of green from sage to bright grassy tones.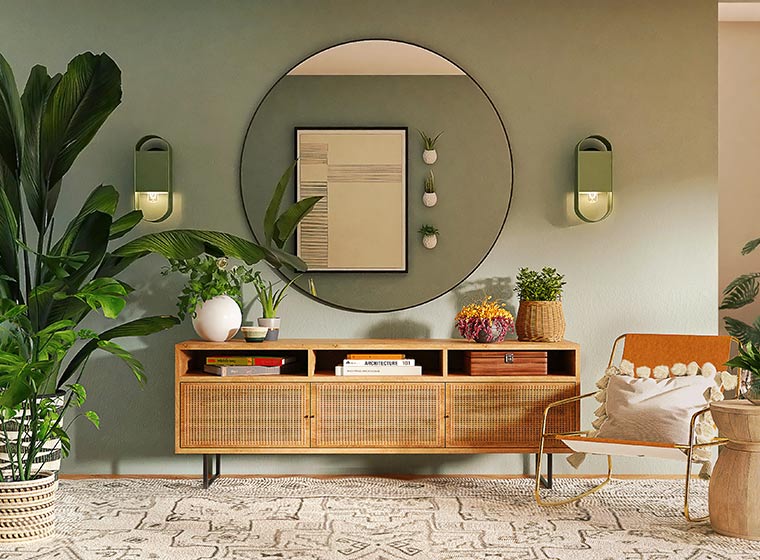 Summer paint color trends
Wondering which rooms to conduct your experiment with these gorgeous summer paint colors? We love the idea of bringing the outdoors into the rooms you tend to spend most of your time in. The living room, dining room, playroom, and bedrooms are all fantastic spaces for a summery accent wall.
Of course, when you're painting even just one wall, you'll want to make sure you carry the palette throughout the rest of the room. In a bedroom, bring in some more color through fresh bed linens, pillows, and decorative accessories. In a living room, you can easily update your curtains and throw pillows, or even bring in some brand new furniture in your chosen colors. In any room, you'll want to think about replacing any items that don't quite match your new splash of color, and also finding subtle decorative pieces to add to your fresh new space.
Now that you're feeling inspired, are you ready to bring those summer vibes indoors with a fun new accent wall? WOW 1 DAY PAINTING is ready to help transform your space and give it a fresh new look in just 1 day. To see it for yourself, book your free, no-obligation estimate today!