5 Charming Cottage Exterior Paint Colors
Painting the exterior of a cottage is a bit different than painting the exterior of your main home. Cottage style is a bit different and tends to offer up a more laid back, casual style with rustic elements. While cottage style is a bit different depending on where your cottage is (a beach house vs. a cabin in the woods) a classic cottage look is to go with a more neutral exterior color and pair it with bright accents in furniture and accessories. Let's take a look at some of the more popular exterior paint looks for cottages.
Exterior Paint Colors for Cottages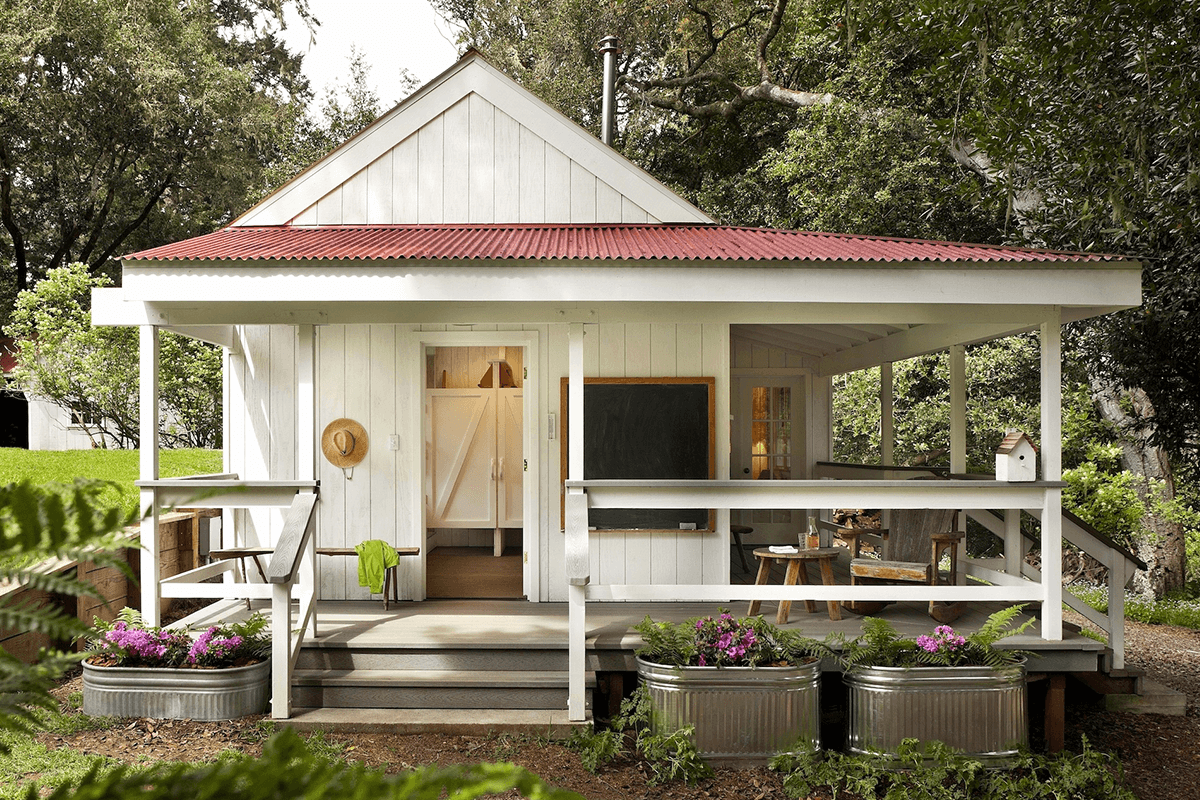 White
White is a classic cottage color that works for both interior and exterior. For a truly classic look, you can go all white, with both white siding and trim. If the beach style is what you're after, pair it with a light colored trim. For a more classic all American look, pair your white siding with two other bright accent colors like red and blue. For this concept, keep the brightest color to pieces like a door or outdoor furniture, with the more neutral color on the trim.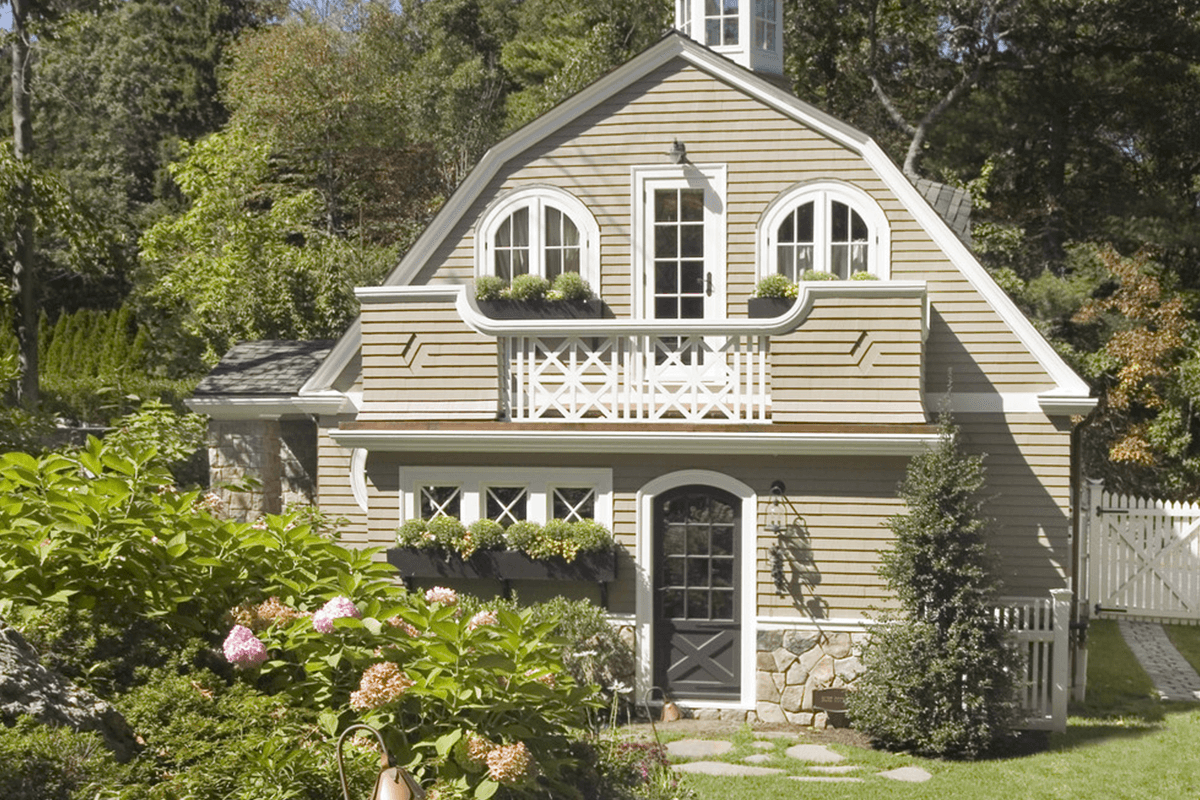 Natural Tones
More natural colors like brown or beige are perfect options for your cottage, especially if you want it to blend in with the surroundings. Look to the natural elements of your cottage, like stone work for color palette inspiration. Trees, plants, or water can help you find the perfect accent colors too!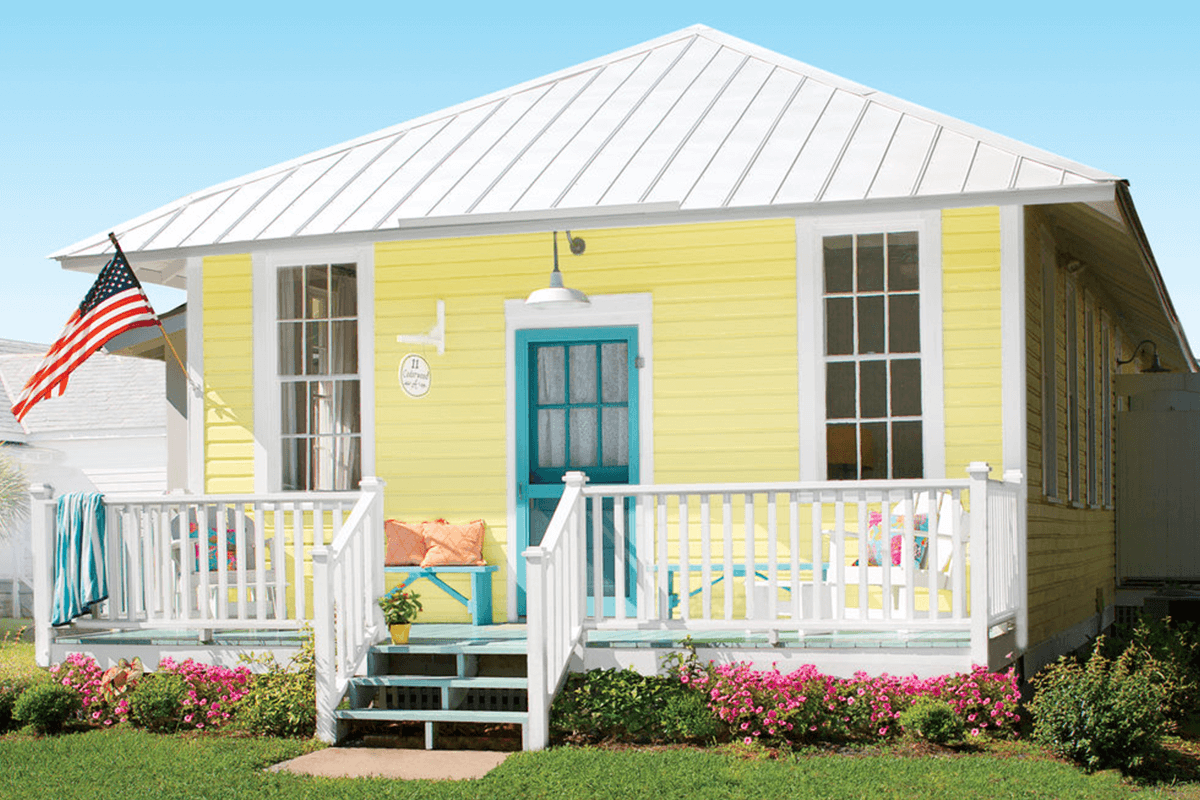 Light Yellow
A soft yellow exterior paired with white trim is a classic look for any cottage. This gorgeous color combination creates a sunny, bright look that instantly gives your cottage a relaxed, beachy feel. You can throw in a bit more color with pops of bright red or blue on your door, furniture, or other outdoor accessories.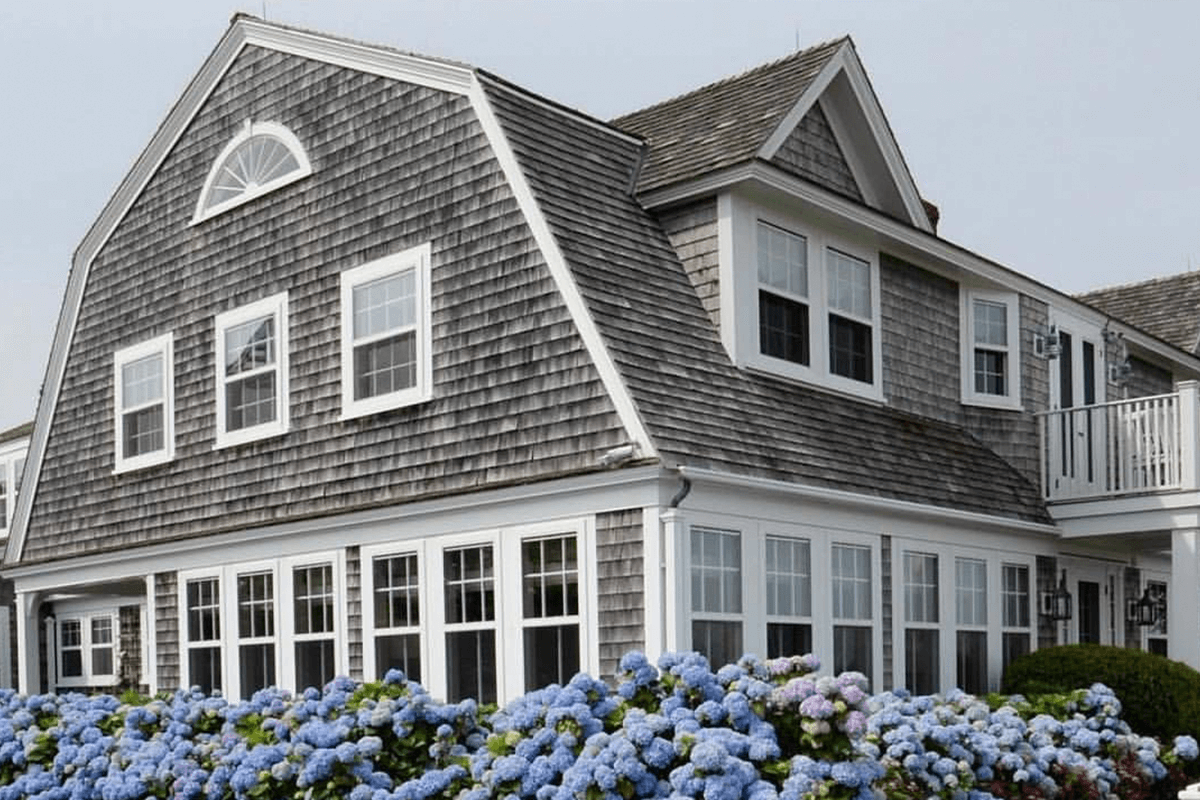 Gray
This classic neutral is a great option for a cottage. A more washed out gray is perfect for a beachy look, while a slightly darker gray works well for blending into the natural surroundings in the woods. As for trim, a crisp white is always a safe bet, creating a classic and sophisticated look.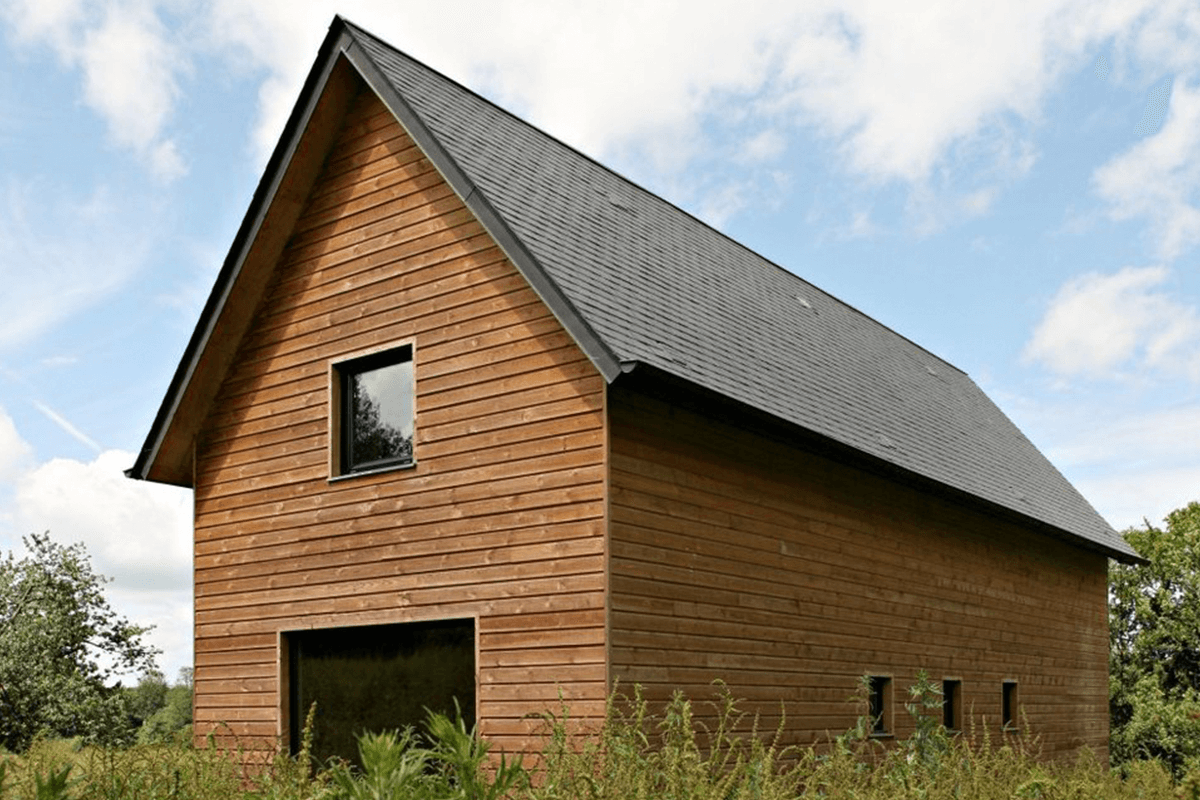 Stained Wood
If you really want to keep a rustic, yet sophisticated look, consider using a stain on natural wood siding instead of traditional paint. This really helps your cottage blend into the surroundings and creates a warm and cozy feel. If you still want some color to shake things up, use color on the trim of your home to add some contrast. On the other hand, if it's a classic look you're after, crisp white trim paired with light wood siding is a great way to give your cottage that traditional Hamptons vibe.
All images via Pinterest.