How To Create The Coolest Kids' Room Ever
Sarah Robinson - O2E Brands Copywriter
Decorating any room in your house is always exciting, but when it comes to having some serious fun and letting your creativity go wild, nothing beats creating super cool rooms for kids. The typical style rules don't apply here--you're free to go crazy! If you're not sure where to start, check out these playful and unique ideas.

Paint Colors:
For a bold look that would suit any kid, try using black & white as a base. Experiment with a funky striped or patterned feature wall and accent around the room with bright colors. Choose cool pieces of kid-friendly art to bring life to the room.
Or you could go in the opposite direction with a full-on color explosion. When you're decorating for kids, this is the one time when you can really go wild with the palette. Choose a softer hue for the walls, and go as bright and bold as you want with all the artwork, accessories, and bedding. Or go super crazy and try a different color on each wall!

For an extra cool creative touch, paint a wall with chalkboard paint. It's a fantastic way to let your kids express their creative side, and gives them a chance to update the space with new drawings whenever the mood strikes.
Decals: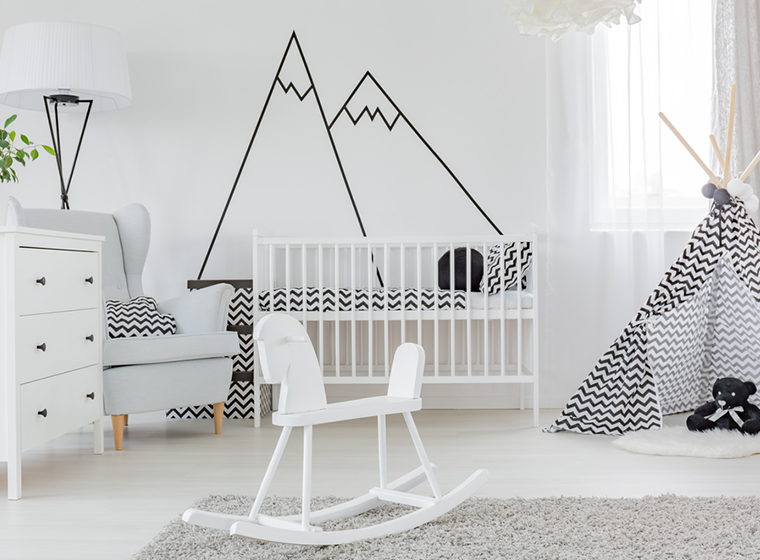 One day they're obsessed with Dora the Explorer, and the next thing you know they've moved onto something completely different. Decals are a great way to create a themed room without fully committing. They're typically easy to remove, so when your kiddo is ready for a change, all you have to do is switch out the decals. We suggest going with a neutral paint color on this one, so you can easily update the look just by changing the accent colors.
Creative Storage Ideas: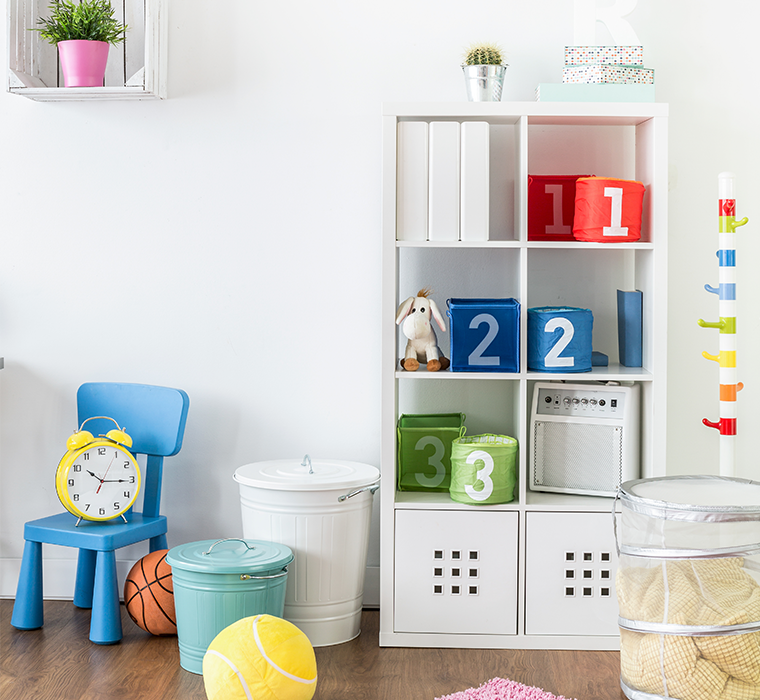 As you probably know all too well, kids have a lot of stuff. (And we mean a LOT.) That's why it's so important to incorporate storage into the design of your space. Use floating wall shelves to display toys like art, so your kids can see their favorite things all the time, while also adding some color to the room and helping to add to the theme. You can also create a cute reading space by using picture shelves to display books.
For more practical storage elements, choose furniture pieces that have built-in or hidden storage. Look for beds with drawers, beds that lift up, and cool platform beds with space below for a desk or play area. You can also make use of handy under-the-bed storage boxes, as well as tables and benches with hidden compartments.
Gender neutral spaces: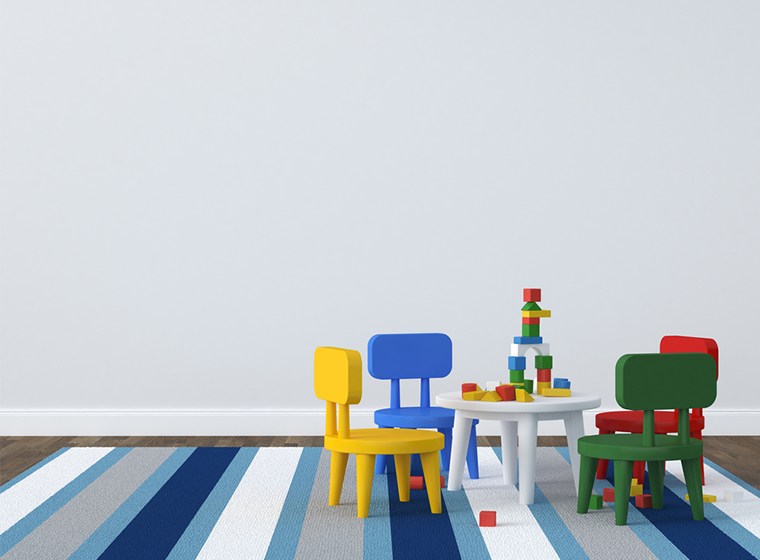 If you want to avoid a look that isn't too girly or masculine, it's easy to do. You can always go with a neutral paint color and choose bright hues as accents. Fill the walls with bright and cheery artwork in a rainbow of colors to keep things vibrant and fun. Remember, you can still use pinks and blues in a gender neutral space--just avoid making them the main focus.
With kids' rooms, the key is creativity. If there ever was a time to really let your imagination run wild! By combining some of these ideas, you're sure to create a space that your little one will love.