A Guide to Using Blue Gray Paint Colors
If you're interested in interior design trends, you may have noticed a particular color that has become incredibly popular recently: blue gray! (Or gray blue, depending on the shade.) Let's take a closer look at the blue gray paint color trend and see what all the hype is about. 
What is blue gray paint? 
As the name suggests, blue grey paint is a shade of blue with gray undertones. This gives it a more subdued look than a traditional blue. It's a perfect blend of bright and more muted colors that gives you a balanced and soothing hue. Within this color family, there are a range of shades from light to dark, and also some that have more gray with blue undertones.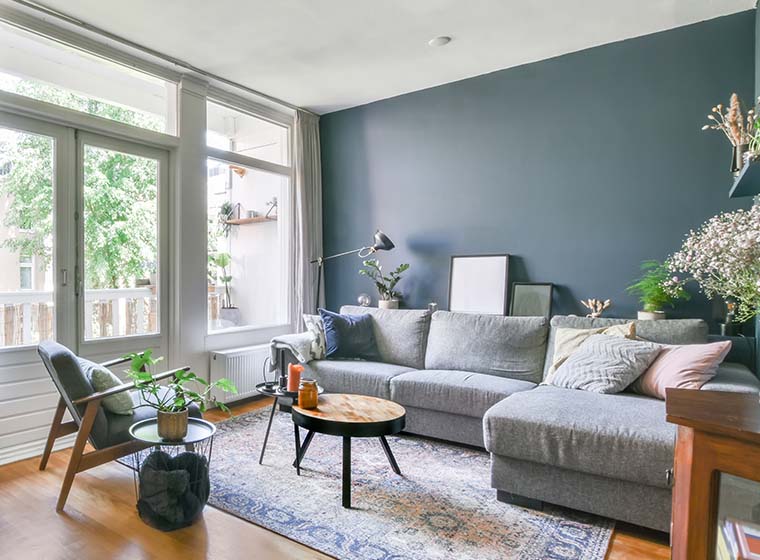 Why is blue gray paint so popular?
With everything in the world around us changing so quickly all the time, people have naturally become drawn to colors that create a sense of calm. Blue is associated with feelings of trust, stability, and relaxation, which makes it a perfect color for any home. However, many people also want the versatility that comes with neutral colors like gray. Blending the two together gives you the best of both worlds-a splash of color that is incredibly versatile and not too overwhelming.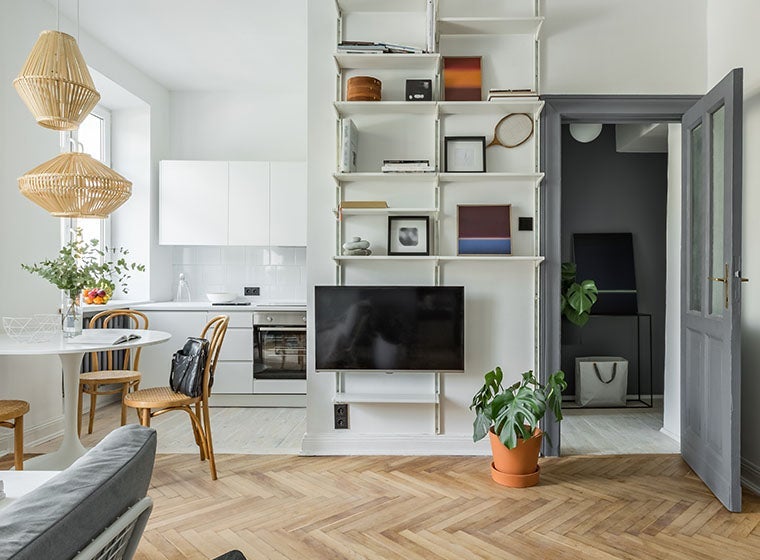 Where to use blue gray paint colors  
What's so great about blue gray paint is that it works in pretty much any space! It's soft enough to work well on the outside of your home and looks great on just about any style of home from traditional to modern. If you're thinking about using it as an exterior color, it looks great as an allover color when paired with crisp white accents, or it also works well as an accent color for more true neutral colors like soft gray or white.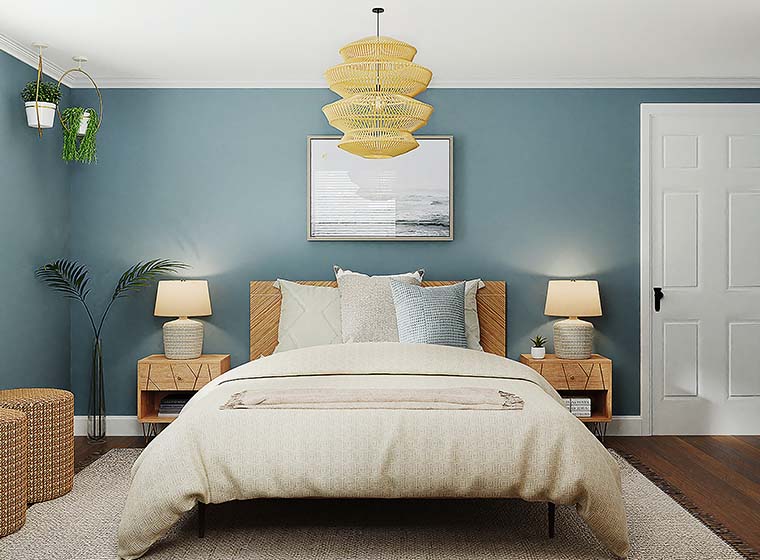 On the inside of your home, blue gray works well in just about any room. This color group is ideally suited for bedrooms and bathrooms-in these spaces, we love opting for lighter shades that are a bit more muted, with a stronger gray tone to them. These rooms are where you go to relax and unwind, so a softer shade of blue gray paired with other natural shades will help create that spa-like feeling. 
In the rest of your home, you can get a little bolder with your shades of blue gray. In a kitchen, something in a brighter blue tone will brighten up the space and work well with other bright accent colors from your accessories. (That bowl of lemons on the counter will really pop against a background of blue gray!) 
For a living room or dining room, try something a little darker to create a little bit more drama in the room. Of course, crisp white accents always look gorgeous with any shade of blue gray, but you can also branch out a little and have some fun with it! 
Things to consider when using blue gray paint colors
When choosing your colors, think about how you want to feel in the room. If you use the space for more formal entertaining, you might want to create some more energy by going a bit darker and choosing some brighter accent colors. For a room where you just want to relax, keep things lighter and choose soft neutrals like white, sand, and soft gray as your accents.  
Ready to bring some blue gray into your home? WOW 1 DAY PAINTING is ready to transform your home-and we can do it in a day! We're here to help you every step of the way and can help you find the perfect shade to brighten up your space. To get started, book your free, no-obligation estimate today!