Choosing Interior Garage Paint Colors
Sarah Robinson
When it comes to painting your home, it's pretty likely that your garage is the last room you'll think to paint. It makes sense, since for most people, the garage is a purely functional space. It's where you park your vehicles, store your seasonal items, and keep your tools or any other items that you're not quite sure where to keep. However, the paint color and type of paint you choose for your garage is pretty important! There are a few things you'll want to consider before you just grab any old type and color of paint.  
Things to consider when painting your garage
First of all, you want to think about how you use the space. Is it merely a storage area, or do you spend time there working on various projects? Do you park your vehicles inside? Or do you use your garage for other things, such as an at-home gym space or an extra room? All of these things should be considered when you're choosing the right color and finish of paint. 
The function of the room
If you mainly use your garage for storage, white or beige is a good choice. These colors keep your garage looking clean and functional. If you've got a good organizational system in place, these classic neutral tones can serve as a great backdrop for color coded bins, different types of shelving and cabinets, and can help make it easier to find things. 
However, if you use your garage as more of a workspace or to park and work on your cars, bright white might not be the best choice, as it definitely shows every little speck of dirt and grime. In this case, you're better off going with a slightly darker neutral, such as gray or tan. These colors will help to hide dirt and scuff marks a little better, and they add a little more visual interest to the room, which is nice if you're spending a lot of time working in your garage. 
Now, if you use your garage as more of an extension of your living space, you can have a little more fun with your color choices. Whether it's a games room, a home gym, or just a space to hang out, you'll want to choose colors that make the room seem a little brighter, since most garages don't tend to have much natural light. Consider softer shades of blue or green, or white with warmer undertones of yellow or blush to make the room feel a bit warmer.  
Of course, as with any room, you can always experiment with darker or brighter colors if you wish, but keep in mind that these colors will need to work in a space that doesn't get much natural light. Check out our blog post on painting dark rooms for more inspiration. 
Garage conditions
The condition of your garage is super important when it comes to choosing the right type of paint. The first thing to look at is what type of surface you're working with. Not all garages are fully finished with drywall and insulated, so the type of surface can be different from garage to garage. If you're got drywall or concrete, you're probably good to go with the same type of traditional water-based interior paint you use in the rest of your home. However, if you have metal surfaces, you might need to use an oil-based paint.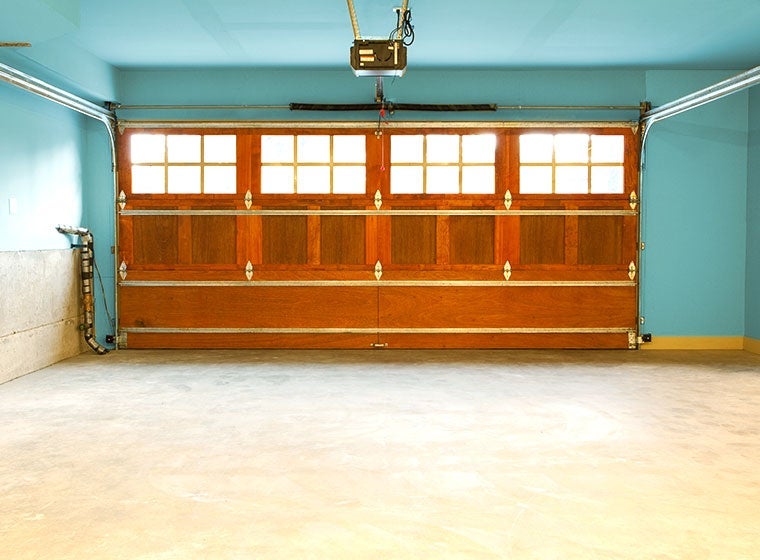 The temperature and humidity of the room are also important. If your garage is climate controlled, you're safe to use regular interior paint on the walls. However, if your garage is not insulated or is prone to higher humidity, look for a paint with a mildewcide additive that helps make it resistant to mold growth. 
Lastly, you'll want to think about durability. This ties back to how you use your space—if you're using it for storage, as a workspace, or to park your vehicles, a semi-gloss or a gloss finish might be a better choice. Though these finishes reflect light and might show imperfections on your walls a bit more, they are harder and more durable, easier to clean, and are more resistant to scuffs, marks, and moisture. On the other hand, if your garage is more of a living space than a work space, you can go with a more matte, eggshell, or satin finish which will do a better job at hiding imperfections and absorb more of the light.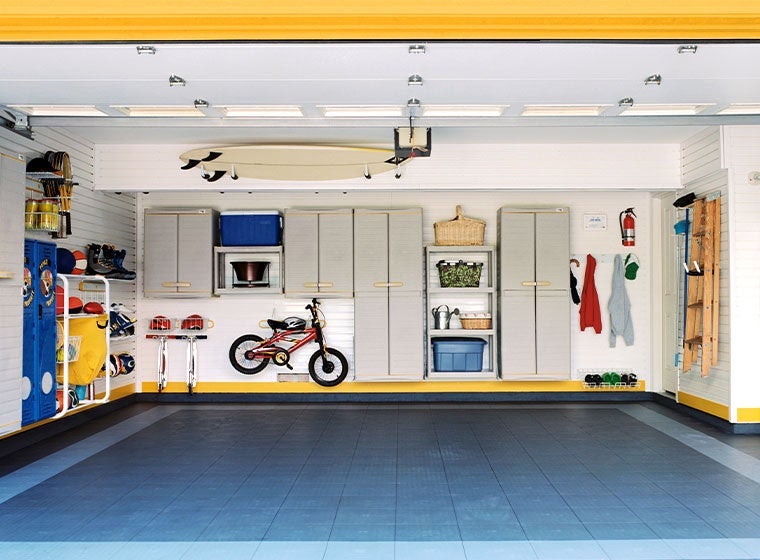 Are you ready to transform your garage? Whether you just need a touchup for your current space, or you're considering a full-on garage makeover, WOW 1 DAY PAINTING is ready to help! We can help you choose the right color and the perfect type of paint to use in your garage, and we'll have your freshly painted space ready for you in no time! To get started, book your free, no-obligation estimate today!