Stunning Exterior Paint Colors for Brick Homes
Brick comes in an array of colors and typically looks great when left in its natural tone. However, if you have brick on your home, it doesn't mean you're stuck with just one color. Whether it's inside or outside of your home, you have a ton of great ways to accent the natural color of the brick or change the color itself.
Beautify Your Brick Home With Paint Colors
Sometimes the natural tones of the brick (especially when it's quite red) don't necessarily work with the style of home you're going for. If you love the look of brick but want to change up the color, paint is the perfect solution. While most people tend to stick with more neutral tones, you can definitely go bold with your color choice if that's what you're into.
White painted brick
When you paint brick white, you create a cool look that is anything but boring. A solid bright white helps to create a sophisticated and modern vibe on old or new brick buildings. This is perfect for interior walls or fireplaces, but can also look great on the exterior of your home. Choose warmer colors as accents to keep things from feeling too cold.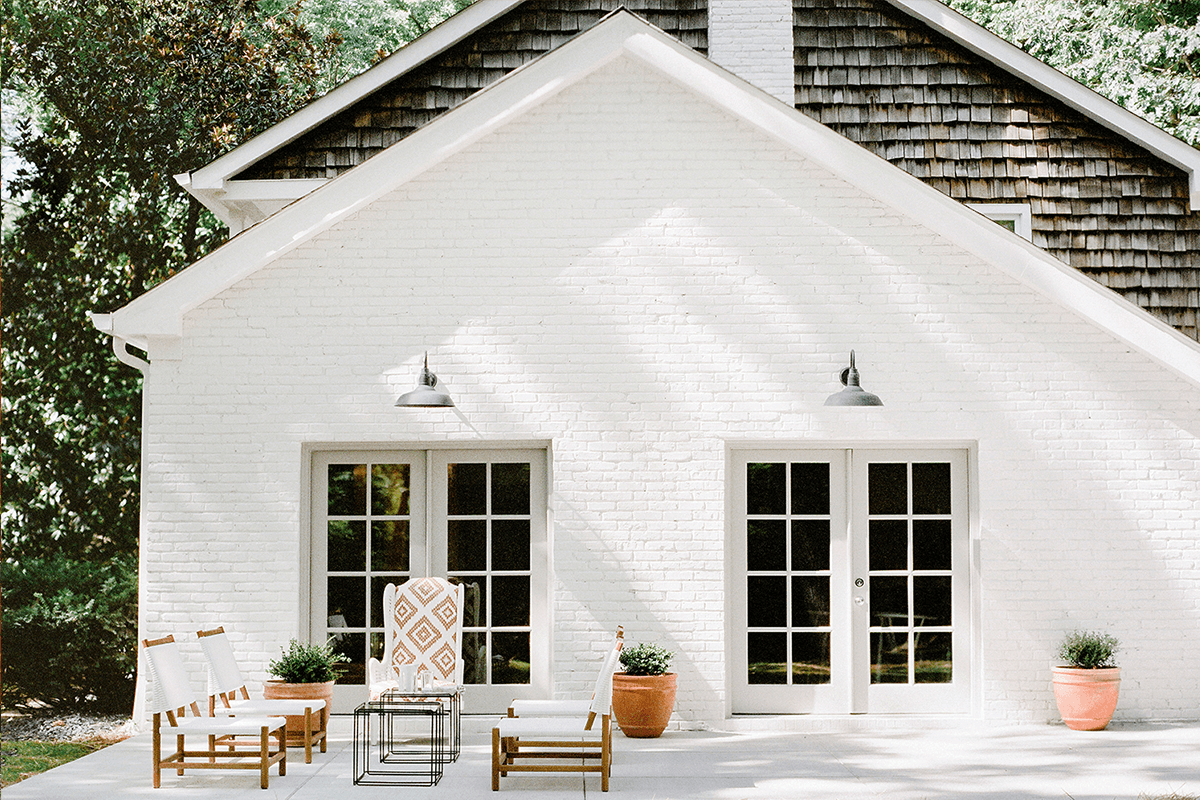 Warm white painted brick
For a more subtle look, you can try a softer shade of white like cream or off-white. If you want to create a more aged look that allows the natural color to show through a little, you can try a whitewash or limewash treatment, which uses a more translucent paint mixture that doesn't give full coverage. Since it's supposed to look weathered, this look is pretty low maintenance-it often looks better as it ages, so it could mean you don't have to paint as often.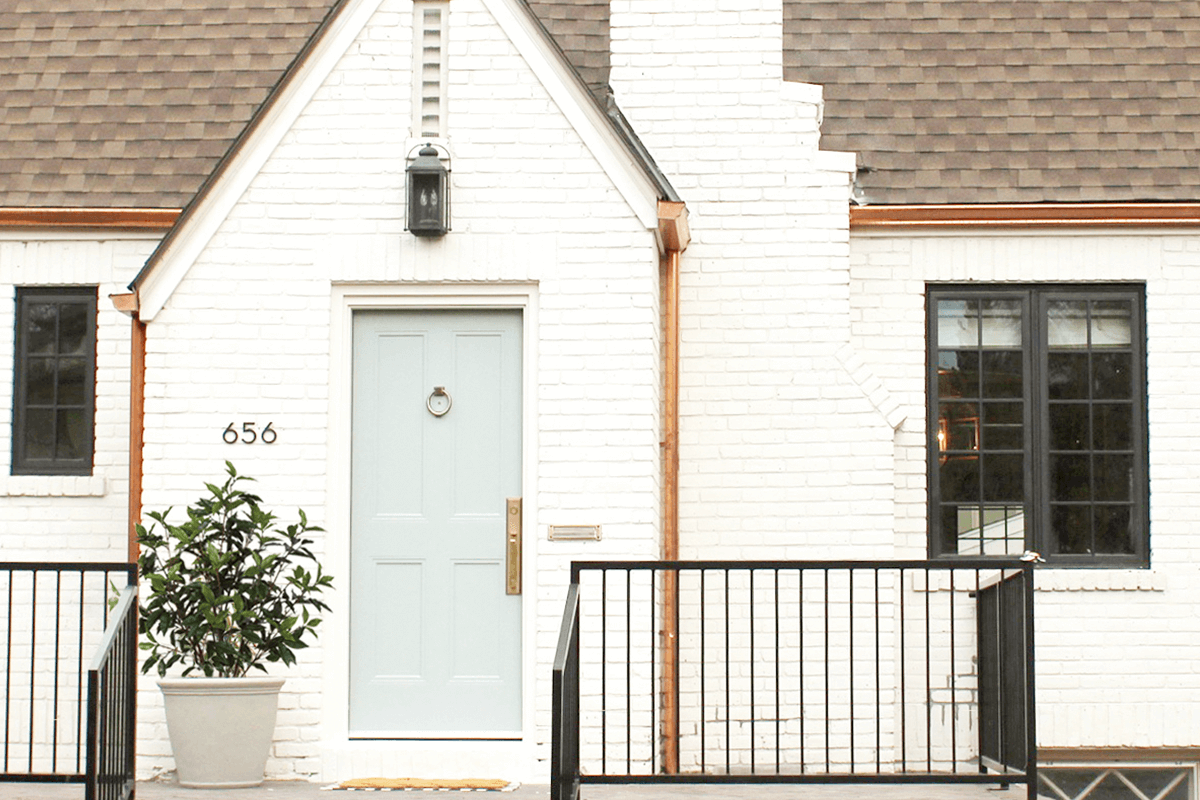 Gray painted brick
If bright white feels like a bit too much for you, try painting your brick gray. Lighter shades of soft gray are a perfect alternative to white, giving it a classic look. A darker gray has more of a traditional feel and pairs well with several types of homes. With gray, you can play a little more with your accent colors-classic white or black for a traditional vibe, or warmer neutrals for something more modern and fun.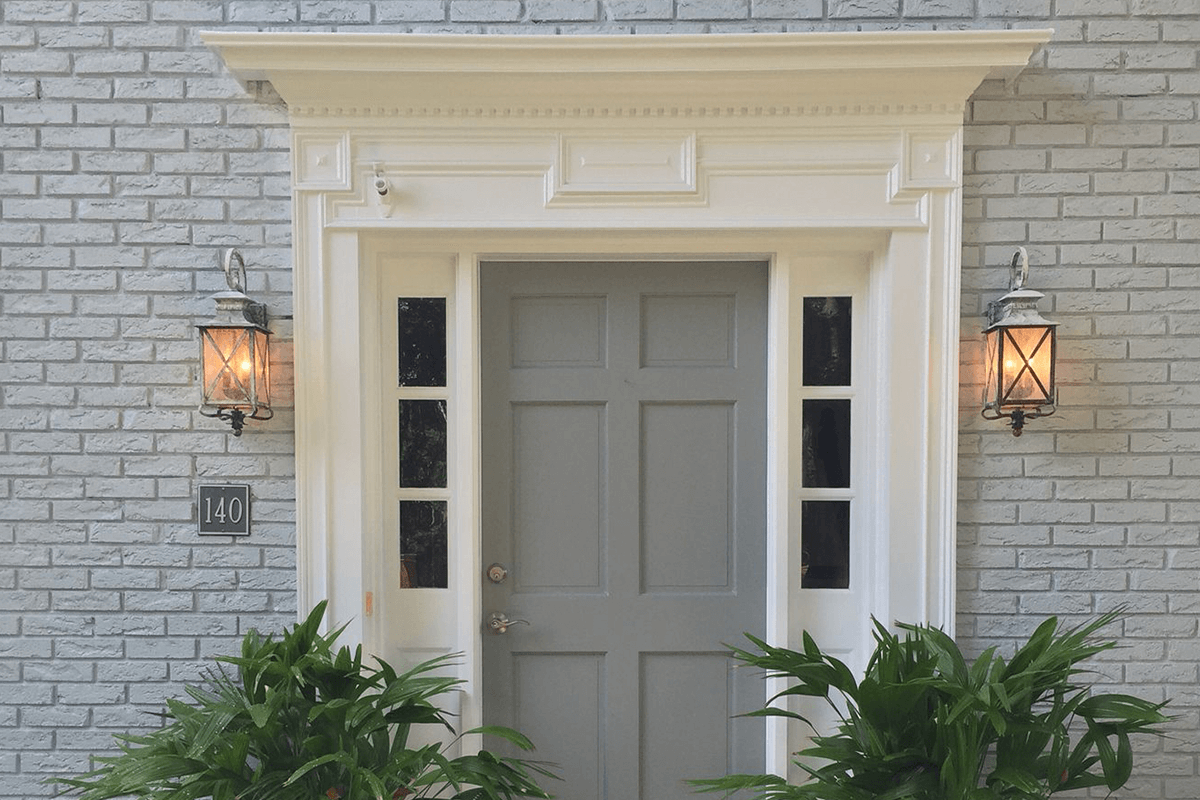 Exterior accent colors with brick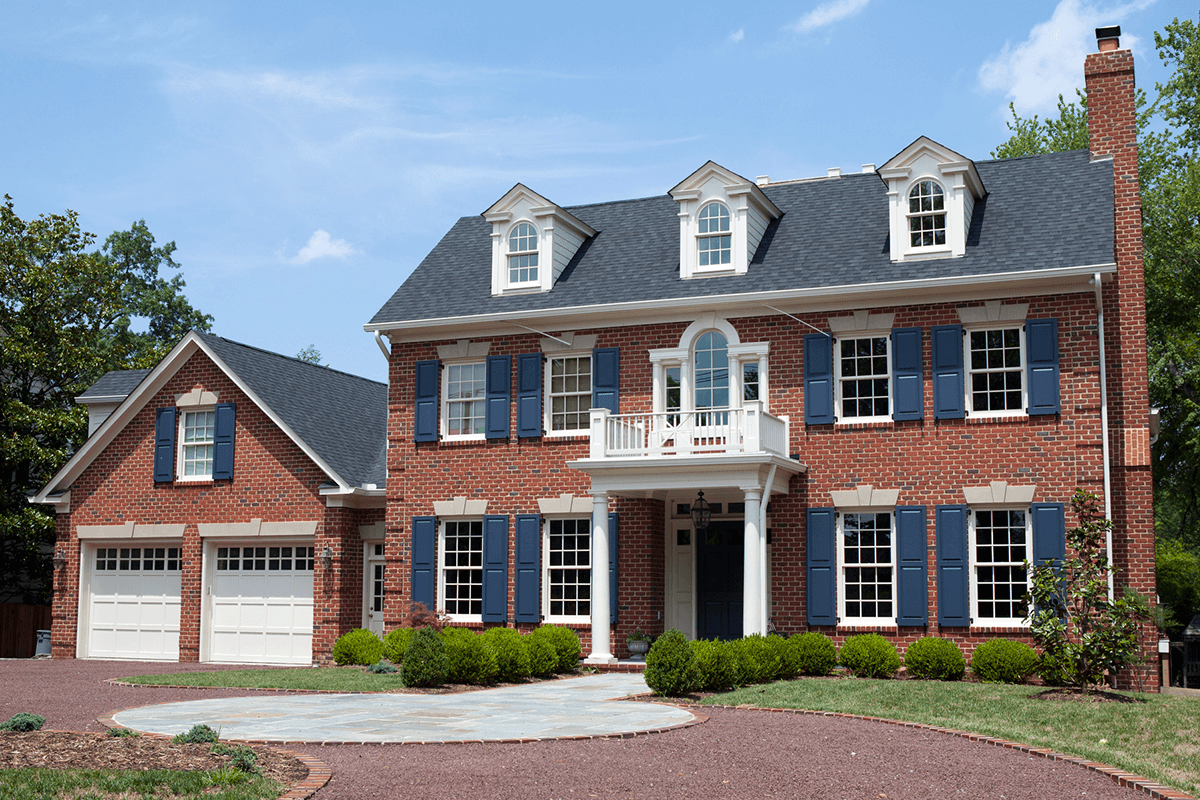 If you want to try to work with the natural tones of your brick, you can always add painted accents on other surfaces of your home. Think elements like window trim, doors, soffits, front porches, etc. If your home has a mix of surfaces (like wood siding with a brick base) you'll have more surface area to work with, so you'll need to choose your dominant color carefully. In this case, it's a good idea to stick to a more neutral color, since any bright tones might overpower the brick.
Whichever surfaces you're dealing with, you'll want to consider the color of the brick before choosing your colors. Some are definitely more red, while others might be more brown, or have a more washed out tone to them.
Here are some of our favorite color combinations that pair perfectly with brick as accents:
Soft yellow with cream
Charcoal with light gray
Sage green with taupe
Rich green with gray
Forest green with black
Want more inspiration? Read our other blog posts:
Easy Home Improvement Ideas to Increase Home Value | 9 Peaceful Paint Colors to Help You Relax | 10 Beautiful Bathroom Paint Color for Your Next Renovation | How To Use A Paint Color Wheel | How to Find a Good Painter 
Ready to beautify your brick home? Click here to schedule your free estimate: