Exquisite Spanish Style Homes
Spanish-style homes are very popular in North America and you see them in all areas of the continent. While there are slightly different styles of Spanish architecture, they do share some common elements. A typical Spanish style home is inspired by rustic villas, relaxing spots to have a siesta, and vibrant, colorful celebrations.
It's common to see a more bold color palette, with bright statement colors paired with cool tiles and natural floors. In the Spanish way of life, much of people's time is spent outside. Spanish style homes take inspiration from this lifestyle, bringing elements from the outdoors to the inside of the home.
Interior and Exterior Inspiration for Spanish Style Homes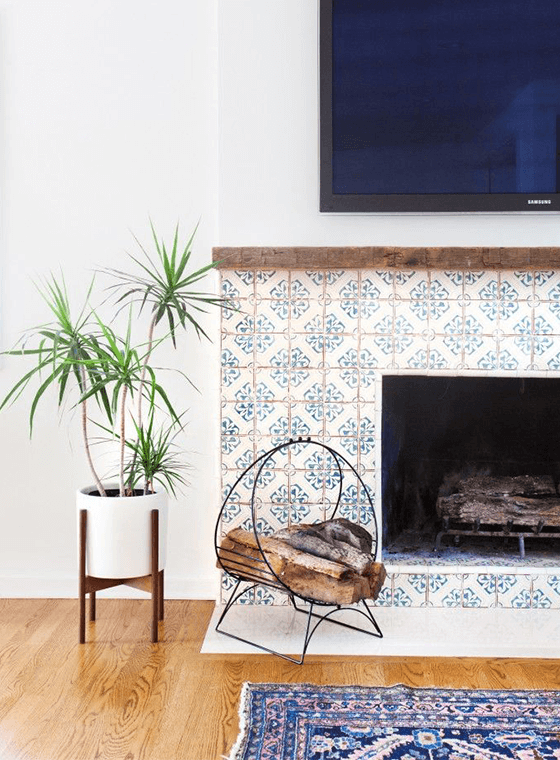 Unlike most other styles of homes, it's common to see tiles used well beyond the kitchen and bathroom. From tile floors in a living room to bright patterned tiles on a bedroom wall, you'll see them used throughout the home. If you use tile in a space like a living room or bedroom, you can choose a neutral or more natural tone to serve as a base on your floor, or you can go bold and choose a bright pattern to become the focal point.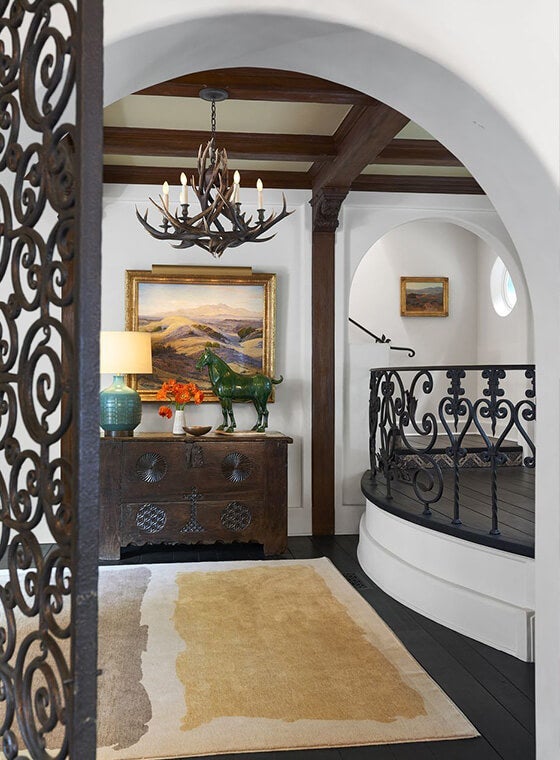 Image via Elle Decor
Another common feature of Spanish style homes is the use of dark wood elements. This appears in everything from wood beams on the ceiling to doors and large pieces of furniture. Wood flooring is also common, often in a medium shade to help balance out the dark wood features.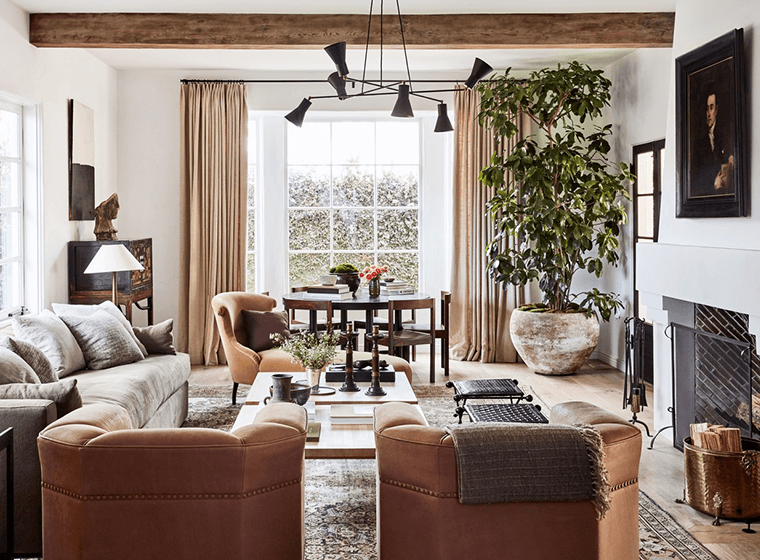 Image via Architectural Digest
Overall, most Spanish style homes have a common theme-they're rustic, yet sophisticated. You can see this in the traditional color palette of terracotta shades of orange, red, deep brown. It's a style that people love for its warm, cozy feeling that truly makes everyone feel at home.
Spanish Colonial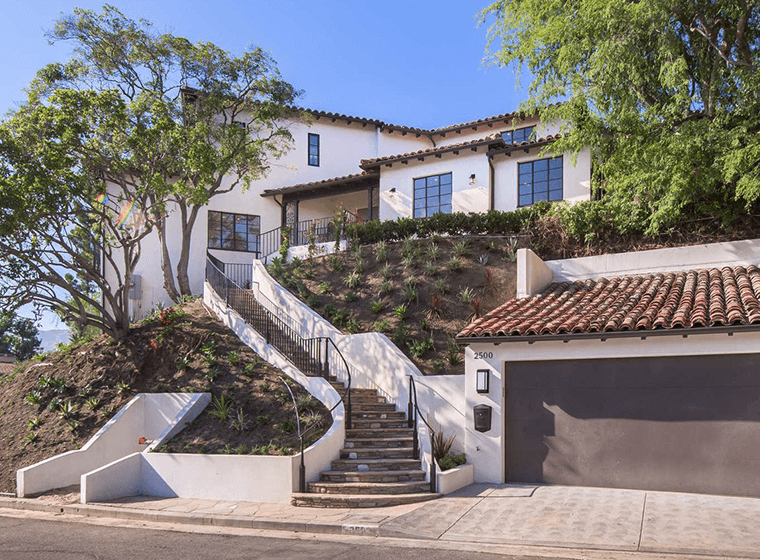 This style of home is popular in the southwestern US. It combines architecture and style from traditional Spanish design mixed with Native American culture. It is sometimes called Mission Style, in reference to the historic mission churches built in the area. Typical features of Spanish Colonial buildings are courtyards, tile rooftops, arches and smooth stucco walls.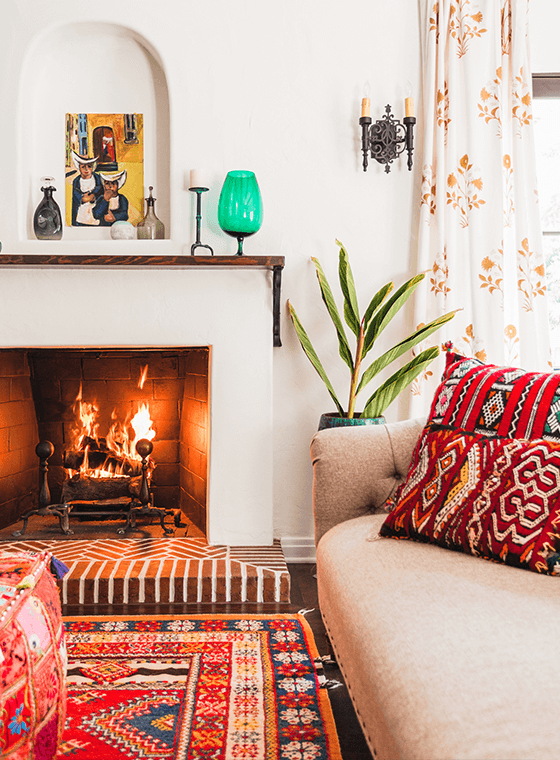 With Spanish Colonial homes, you can really play with color in a fun way. The most common palette we see in this style of home is filled with rich tones like beige, deep yellow, red, purple, pink and white. These bright and warm colors perfectly blend with the natural elements of these homes, like earthy floors with tiles made from stone, rock or ceramic. As for accessories and furniture, think lots of natural textures like leather and textured fabrics, and lots of bright colors.
Spanish Revival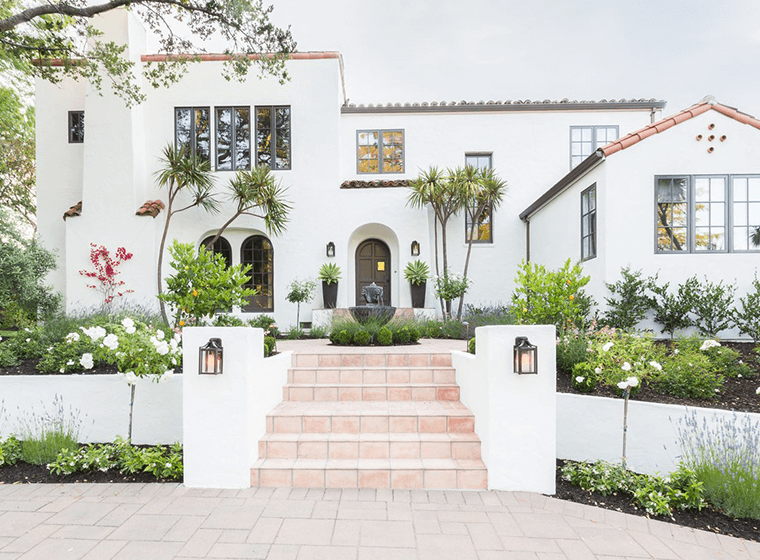 Image via Architectural Digest
This style of design became popular in the 1920's, after Spain became a popular tourist destination. People loved the architecture they saw there and sought to recreate it at home in North America. (It's most popular in California.) This style incorporates classic Spanish design elements such as adobe bricks, stucco walls, terracotta roofs, wooden ceiling beams, shutters, and carved entry doors. They also common feature wrought iron detailing on gates, railings, bannisters and window grilles. Wooden elements are a bit more refined, with intricate carvings and hand painted details instead of a simple, rustic look.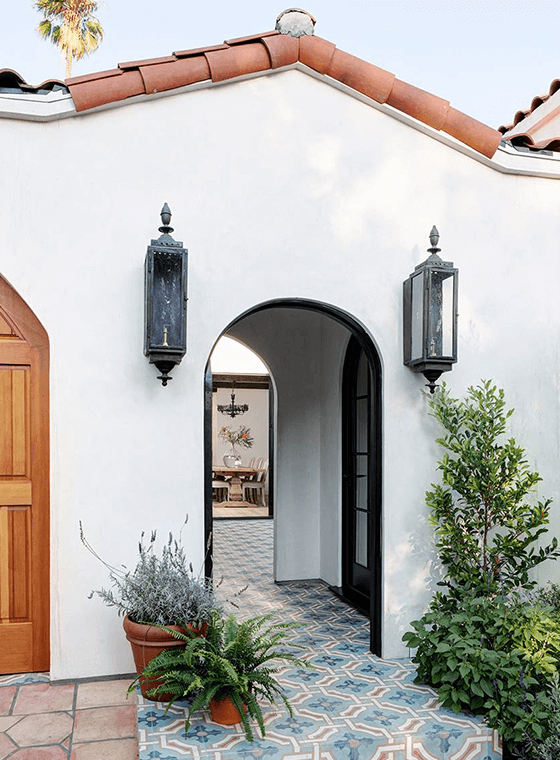 You'll also see more ornate tile work in the form of brightly colored tiles in elaborate patterns, and even mosaic work, both on the interior and exterior of homes. These cool tile details can help you create your color palette-you'll often see bright accent hues like yellow, red, blue, and green. For your walls, balance things out with a warm base in tones of off-white, apricot, burnt sienna, or gold. Choose your ceiling color to highlight any cool details like wood beams by using neutral tones like off-white or cream. (Make sure you use a white with a warmer base to bring out the warmth in your other colors.)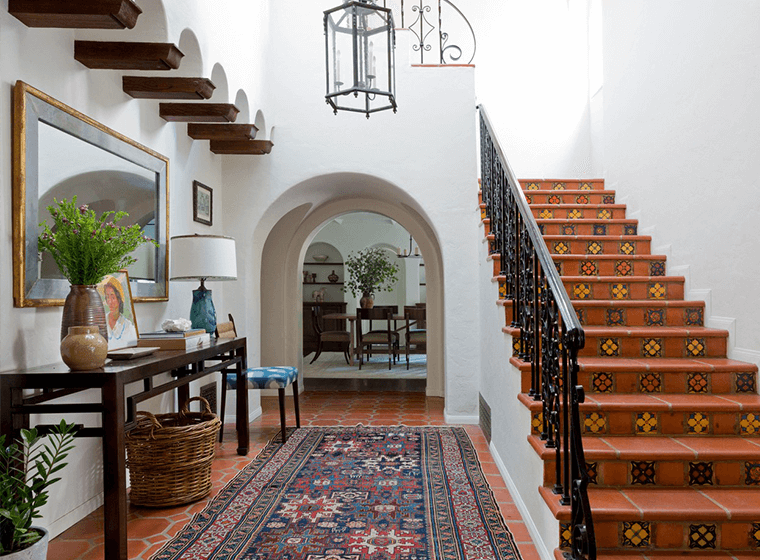 Image via Architectural Digest
Tile, natural wood, or a natural toned laminate are all great options for flooring, as they keep that element of rustic charm. Just make sure you stick to warm medium wood tones and avoid any flooring that is too dark. It's best to keep things simple when it comes to flooring-you can accent with smaller area rugs, but try to leave floors as bare as possible while still being comfortable.