How to Choose Exterior Paint Colors for Your House
Choosing a paint color for the outside of your home can be a bit more complicated than simply picking a color you like from a paint chip. For starters, if you don't end up liking the color you choose, painting over it is a big job. (You definitely want to make sure you get it right the first time.) There are a few external factors to consider that will help you land on the perfect color palette for your home.
Be a good neighbor
Consider the materials of your home
Structure is important
Plan for accent colors
Don't forget about the garage door
Use the natural elements
Make use of the right tools
Choosing The Best Color Combinations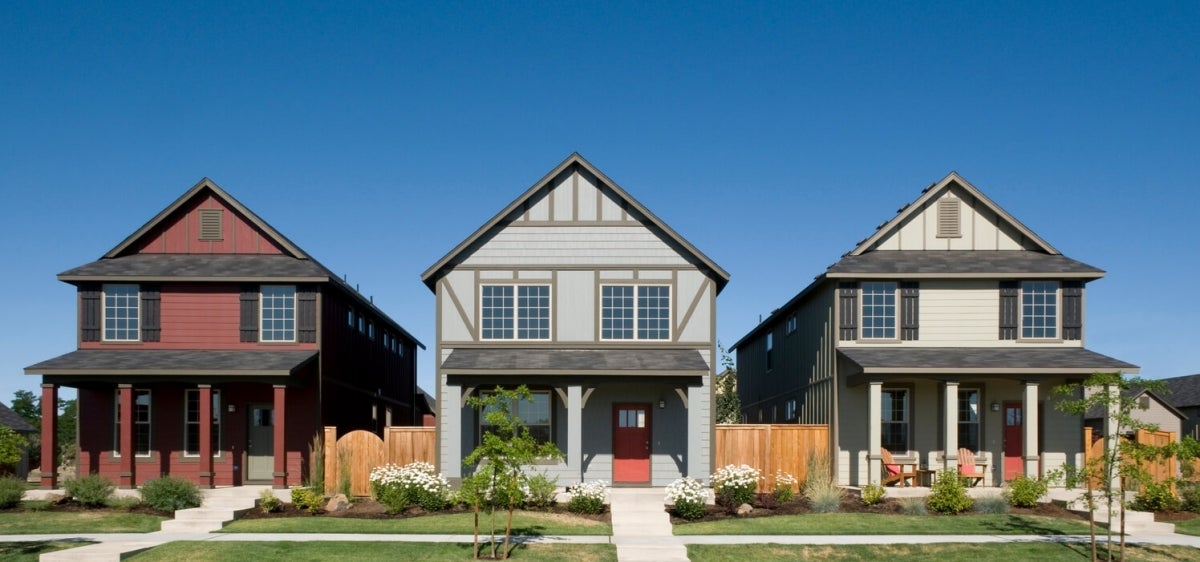 1. Be a good neighbor
One thing people don't often think about when choosing a paint color for their home is what colors are present in the rest of the neighborhood. While you don't necessarily have to match what others have done in terms of color, you probably don't want to choose a color that is going to wildly clash with the rest of the houses. It's okay to stand out, but you want to make sure you stand out in a good way and not for being the wacky house on the block.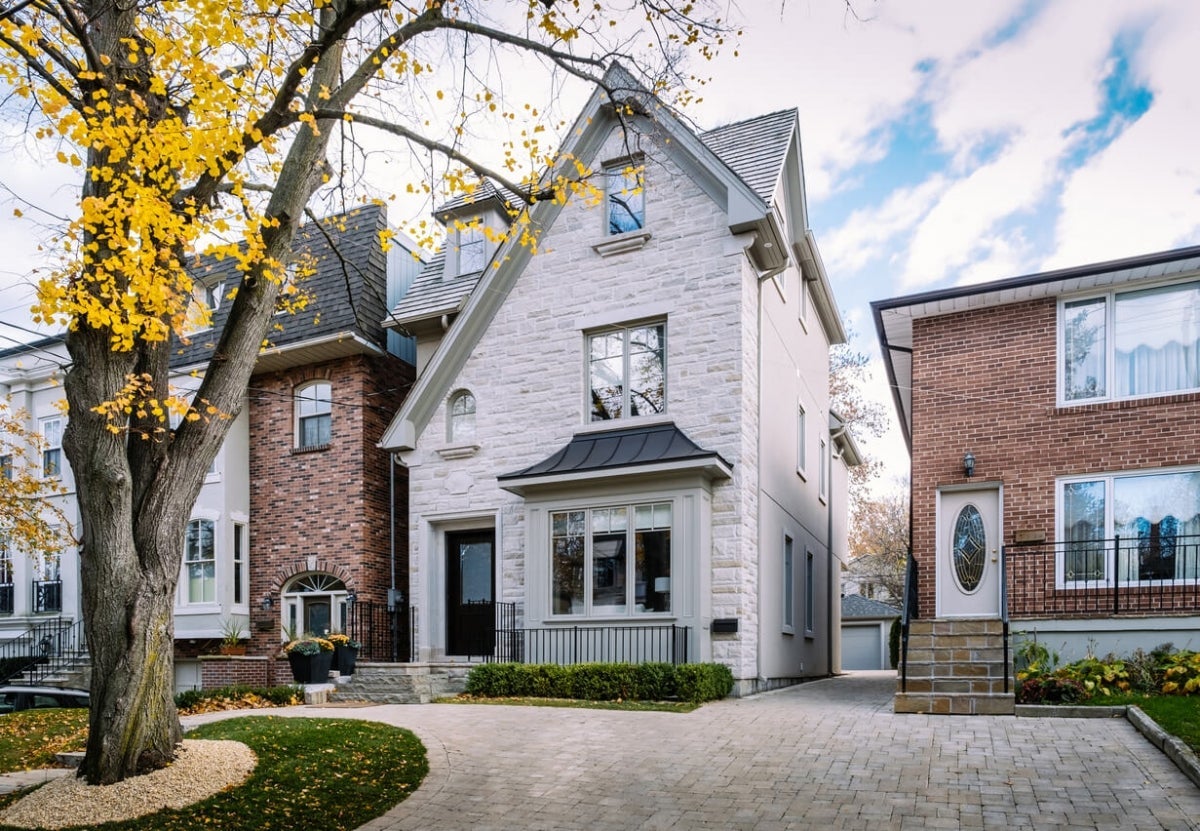 2. Consider the materials of your home
What elements on the exterior of your home do you have to work with? Brick, stone, tiles, and roofing materials all have an impact on your color choice. You want to make sure you choose a color that balances well with the natural tones of these elements. Try to work with the undertones present-for a warm red brick, choose a color with cooler blue/gray undertones to achieve the perfect blend.

3. Structure is important
The architectural style of your home is a very important thing to consider when you're choosing an exterior paint color. Certain styles just naturally lend themselves to a particular palette. If you've ever seen the famous Painted Ladies of San Francisco, you know that the Victorian style of design works well with bright colors in bold combinations. The more modern west coast design styles tend to work best with natural wood tones and neutrals like gray.
Do some research and see which colors are best suited to the design of your home. It's an important step to take and will help you find the perfect color match. However, if you find that your home is best suited to neutral tones, it doesn't mean you have to avoid color completely. You can always sneak in a pop of color in an unexpected way, like painting your front door a bright color to punch up the overall color scheme.

4. Use the natural elements
Another thing to consider when selecting an exterior paint color is what the surrounding environment looks like. If you're living in an area that is surrounded by lush, green forest, you might not want to go with something incredibly bright that will take away from the surroundings. Or if you're in a desert area, earthy tones will help your home blend into the environment. You want to make sure your color choice doesn't totally disrupt the vibe created by your surroundings, so it's important to choose colors that work well with the natural elements.

5. Make use of the right tools
If you're not already an expert on color theory, that's okay! (Most of us aren't.) There are a few handy design tools you can use as a guide to help you come up with the perfect color scheme.
The most important one is the color wheel. It's a great way to uncover cool color pairings that you might never have thought of. It's fairly easy to use once you know the basics and is an indispensable tool when it comes to design. Check out our beginner's guide to using the color wheel.
There are also a number of online tools you can use to help create a color palette. Some allow you to start with a base color and build around it. Others let you play around with different types of color matches, and there are even tools that can pull colors from your favorite images to create a palette. We've rounded up a few of our favorite color tools here.
When you keep these things in mind, you're sure to find the perfect color scheme for your home. Happy painting!