3 Front Porch Paint Ideas
Finding the right style for your front porch is more important than you might think. After all, it's the first thing people will see when they visit your home! First impressions aside, it's also a place that will get a lot of foot traffic, so you'll need to make sure the surface can withstand a lot of wear and tear. When you're deciding on the look that's best for your home, it's a choice that needs to take both style and practicality into consideration. 
#1 Painting Front Porch Steps & Railings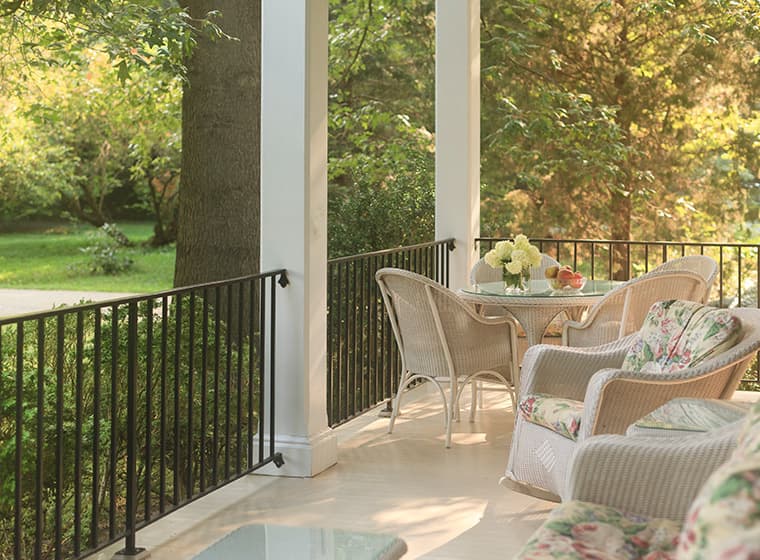 Painting your front porch steps is a great way to add character to the front of your home. With steps leading up to your home, you know that they will experience a lot of weathering. With a wood deck, consider leaving the top of the stairs wood with a nice stain, while painting the inside of the step a color. This farmhouse-inspired look is a fun way to add personality to your stairs.
If you're painting your porch stairs, you'll definitely want to make the railing match the color of the steps. Adding this element will tie the look together and it's a great way to use up leftover paint!
#2 Painting Front Porch Floors
Whether you have a front porch, a screened porch, or a sunroom at the front of your home, when it comes to freshening up the space the best place to start is with the floors. When choosing a color, consider tones that will go with a variety of colors so you can change up your furniture as needed through the years. Soft greys, whites, and blues are practical for an outdoor color palette. Neutral colors will look sharp, and with the right product will stay fresh for years.
Painting front porch floors is also a great way to make sure they last for years and years. Proper care and paint will prevent mold from developing and many porch paints are also dirt resistant. When picking out your color, make sure you also pick a paint that's designed to be used on porch floors. (That means, an outdoor paint that is designed to withstand some foot traffic.) 
#3 Painting Front Porch Columns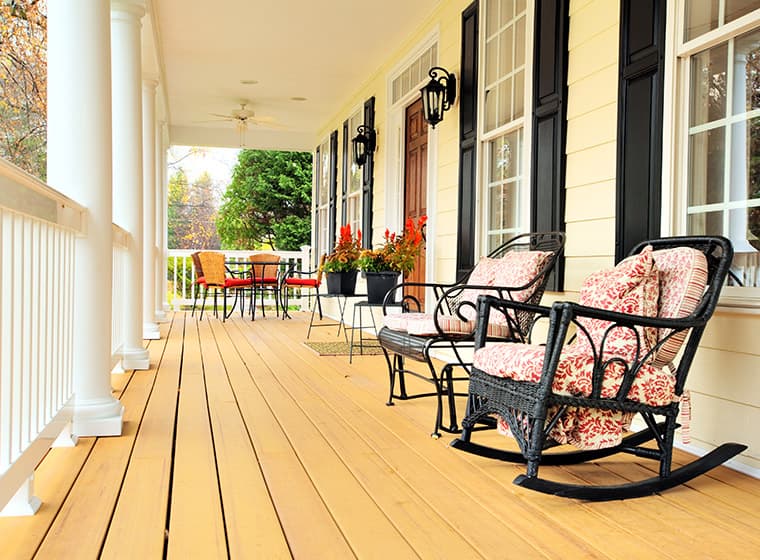 When it comes to painting the columns, you've got some options! To keep things classic, keep them the same color as the railings and trim of your home. This creates a unified look and makes it easier to swap out colors in other places, like furniture and other decorative accents. 
For something a little more rustic, keep your porch columns in their natural wood tone, while using other neutrals and natural wood accents on the steps and porch floors. (This looks especially nice with stone or brick accents.)
For a more modern look, choose a different color for the columns. It's best to stick to neutrals all around, but the subtle contrast will definitely give off that contemporary vibe.