7 Curb Appeal Ideas to Improve Your Home
Curb appeal. It's a phrase we hear often when talking about buying or selling a home, but what does it really mean? Basically, it's about making your home look nice from the outside, so you can capture people's attention before they see the inside. Even if you're not planning on moving soon, you still want to make your home look its best, both inside and out.
How To Improve Your Home With These 7 Curb Appeal Ideas
At first, increasing your home's curb appeal might sound a bit daunting, but it doesn't have to be a big job. There are several little things you can do to spruce up the outside of your home, and they don't have to cost a lot of money. Follow these tips and you'll have the best looking home on the block in no time.
1) Paint your whole exterior
Painting your whole house instantly makes it look shiny and new, and can be done quickly without costing an arm and a leg. While bold colors might be tempting, you really have to think hard about committing to a bright burgundy or green. We suggest sticking to a more neutral tone like gray or a soft pastel and using the brighter colors as accents.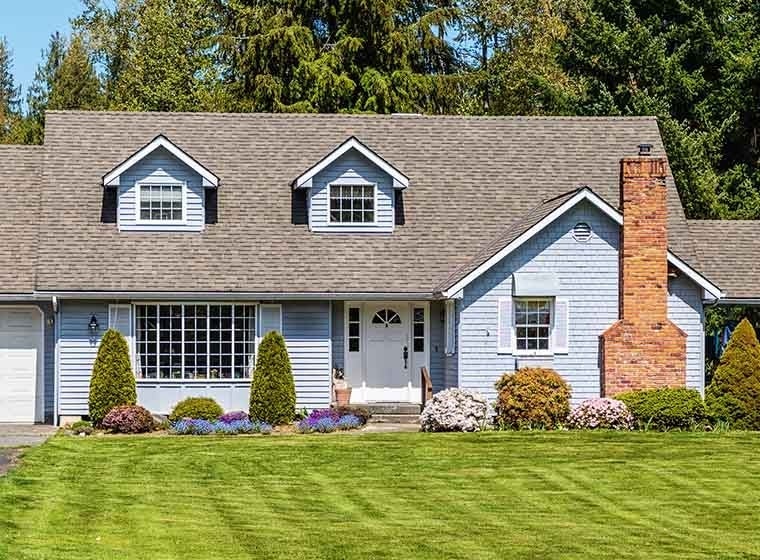 2) Paint trim and accents
Don't want to commit to painting the entire outside of your home? Good news-you can still transform the look of your home just by adding some colorful accents to your exterior! Painting your front door with a bright color, or adding a painted runner to your porch stairs is an easy upgrade. For something a little more than just a door, you can also give your garage door a fresh coat, choose a new color for the trim, or paint your fence. (After all, what looks cuter than a crisp white picket fence?)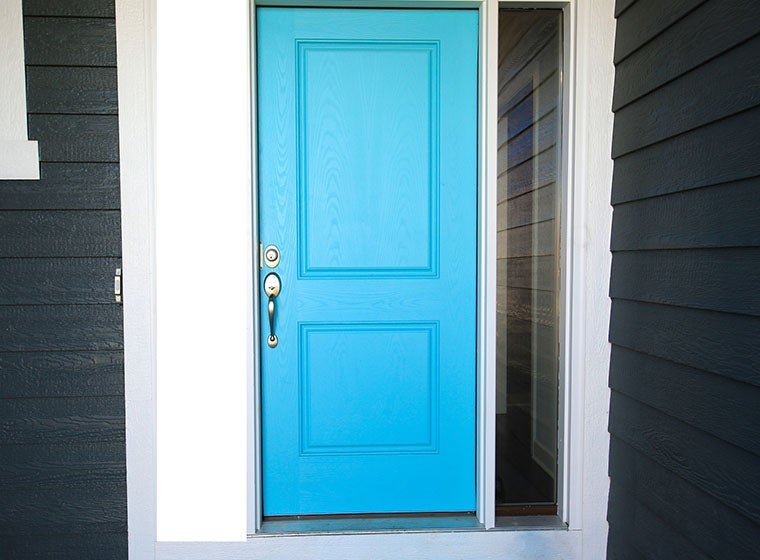 3) Create the right lighting
Adding some new outdoor lighting is also a way to create a comforting and welcoming look. Using solar powered lights or low-voltage lighting is a great way to accent certain features in your yard at night. Create a lighted garden path or walkway with stake lanterns, or hang clear string lights to create a warm glow in your yard in the evenings.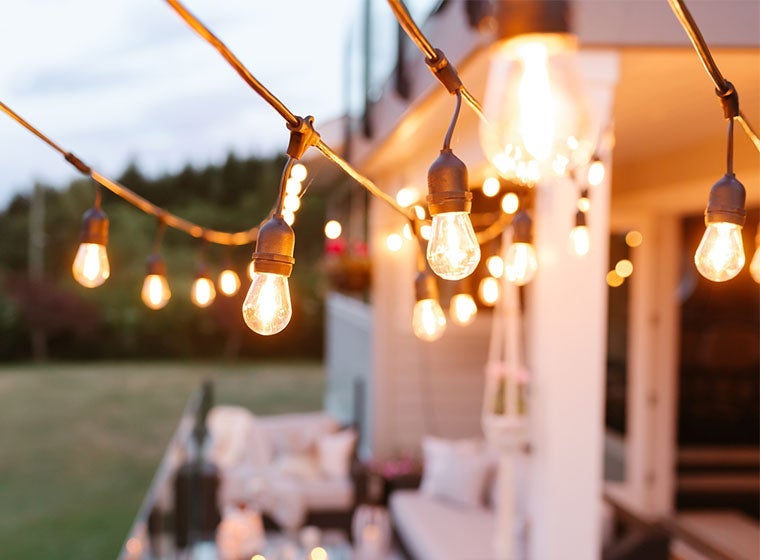 4) Focus on the small details
You might not realize it, but it's often all those tiny details that can really make a difference when it comes to your home's curb appeal. Take down those old house numbers and replace them with something more crisp and modern, taking care to choose a font that matches the style of the house. You can give your mailbox a new coat of paint or invest in a new one. A cute doormat is always a fun touch that will make your guests feel welcome. (It's especially great if you can find one with a cute little design that reflects your personality.)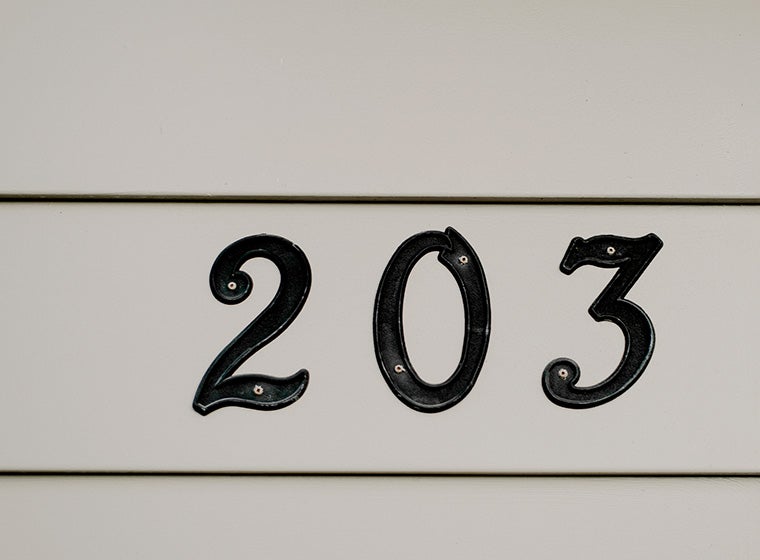 5) Get that garden looking gorgeous
For true curb appeal, nothing gets attention like a beautifully put together garden. If your flower beds are looking a little rough, it takes attention away from the rest of the home. This can be a simple fix-pull out all the weeds and any plants you don't love. Then, spread out some fresh mulch or soil, and fill the bed with fresh, new flowers that bloom a little longer, such as pansies, black-eyed Susans, impatiens, and petunias. 
No garden? No problem. Even if you don't have a full yard, adding a few plants really brings new life to the outside of your home. You can get some cute planters and fill them with matching plants to set on either side of the door. Creating this symmetry gives it a look that really catches the eye, and looks clean, crisp, and sophisticated.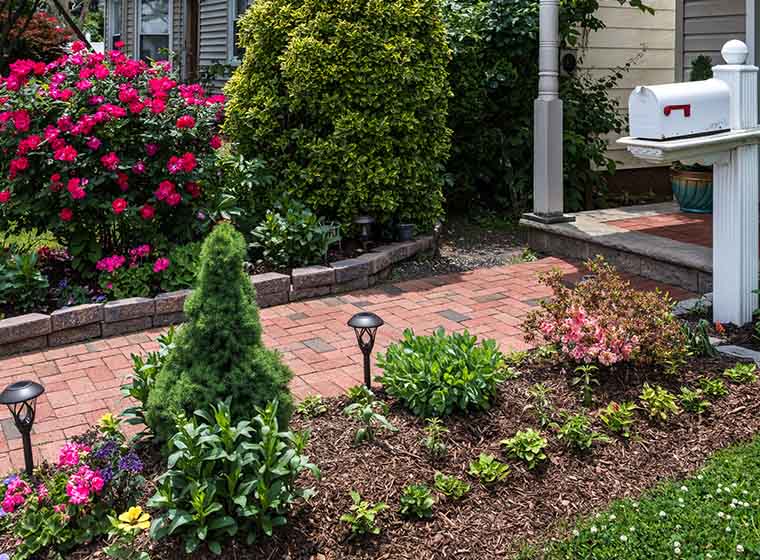 6) Keep that lawn looking tidy
This one is a pretty easy fix, but it's one you need to stay on top of! Make sure you mow your lawn and weed it regularly. It's a simple thing, but having a well-manicured lawn really makes your home look put together. Set a schedule and stick to it! (Or if you're able to, hire a professional lawn care company to take care of it for you.)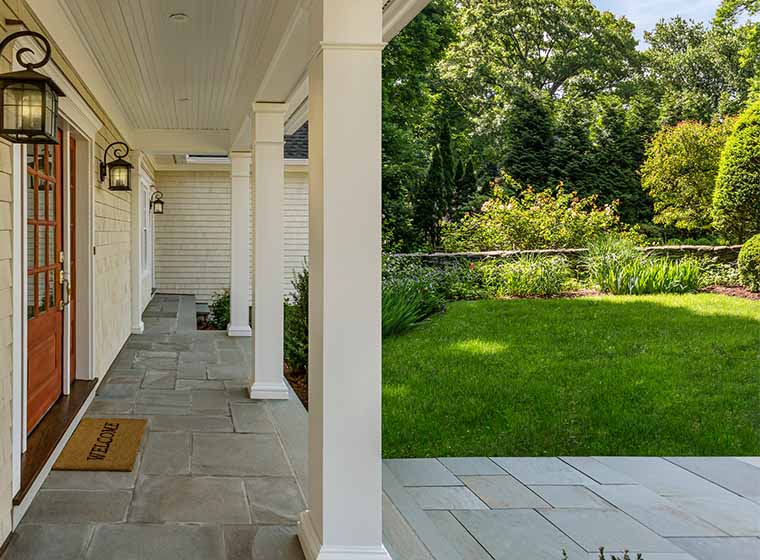 7) Wash away dirt
This one is especially important in the spring. Winter weather can sometimes leave outdoor surfaces looking less than sparking. Take a look at the front of your home and pay attention to your siding, windows, sidewalks, driveway, and even the front of your gutters. These are spots where dirt and grime tends to settle over the season and are the most likely to need a good clean! 
If it's not too bad, you might be able to give these surfaces a simple rinse off with the hose. For tougher, more stubborn dirt, power washing might be in order. For walkways and driveways, you can try renting a power washer on your own. But for windows and siding, it's best to hire a professional cleaning company to take care of it for you. They'll know exactly how to clean these surfaces and can make sure they don't get damaged.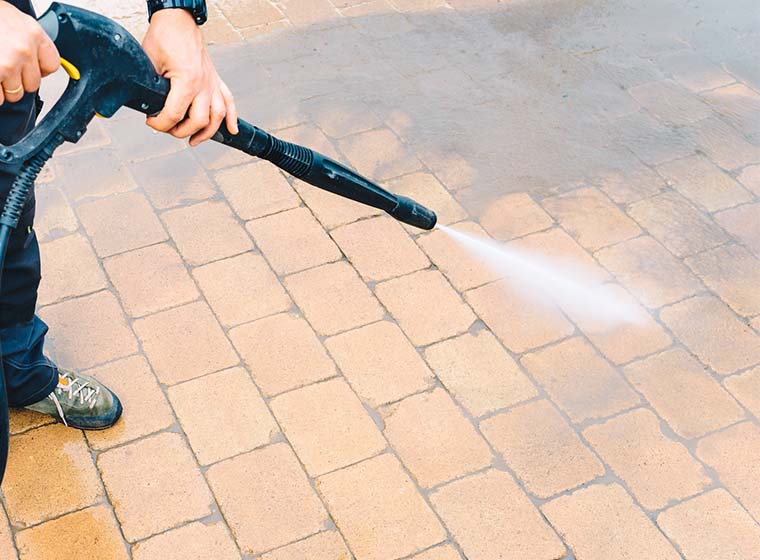 The key thing to remember is that increasing the curb appeal of your home doesn't require a total overhaul. With just a few small touches, you can easily make your house the crown jewel on the block. If you're ready to up your curb appeal with a paint job, WOW 1 DAY PAINTING can help! Whether it's a whole exterior or just your front door, we can transform your home in no time. Book your free, no-obligation estimate today! 
Exterior Painting
Remodeling Ideas