All Decked Out and Ready To Party: 5 Deck Paint Ideas To Enhance Your Entertainment Spaces
Summer is right around the corner—and what better way to celebrate the warm weather than by throwing a party? But before you send out those invitations, you should prepare your outdoor space. Your deck sets the ambiance for summer get-togethers; with the right paint, you can make it an inviting space perfect for entertaining. So check out these deck paint ideas to make a stunning summer backdrop!
Choosing the Right Deck Paint
A beautiful paint job starts with choosing the right paint, of course. Determining the perfect base and texture is important for achieving the look you want and improving the longevity of your outdoor space. When looking for deck paint ideas, consider the following factors:
Durability: Choose paints with features like mold, mildew, and UV resistance. Also, consider paints designed to withstand heavy foot traffic, such as acrylic-based and enamel paints.
Weather Resistance: Select paints that resist fading, cracking, and moisture damage. Paints with a silicone-base formula can be particularly great at protecting your deck from the elements. 
Ideal Colors: Consider house colors that boost curb appeal and complement your property's overall aesthetic.
After you've chosen your paint, prepare your deck surface to ensure a long-lasting finish. Remove as much dirt and existing paint as possible, repair damages, and sand the surface to create a smooth base. This way, your new coat of paint has better adhesion—making your deck the best it can be.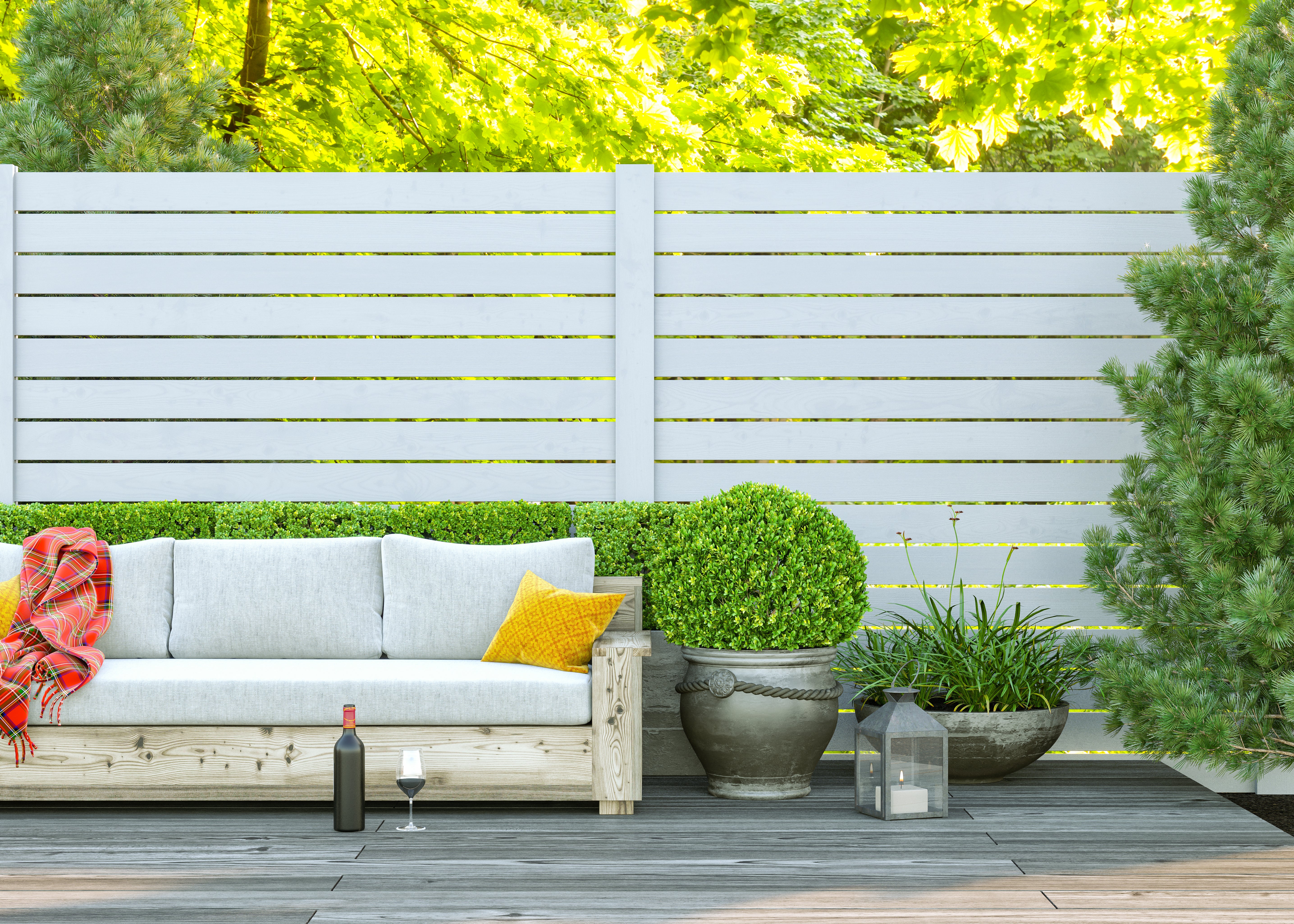 Deck Paint Ideas Worth Checking Out
1. Classic Elegance: Neutral Tones
Neutral colors like beige, gray, and taupe help achieve a calm and elegant home ambiance and offer a versatile backdrop for themed parties. This makes them a winner for those who like experimenting with different decorations but don't want to worry about clashing colors. 
2. Vibrant and Playful: Bold Hues
Looking for livelier deck paint ideas to create a fun atmosphere for your parties? Vibrant blues, energetic reds, and sunny yellows might be the way to go. They add personality to your deck, leaving a lasting impression on guests. 
3. Natural Harmony: Earthy Tones
Make the most of your outdoor landscaping by entwining your deck with the natural surroundings—choose earthy tones like greens and browns. These hues easily harmonize with lush foliage and similar organic elements; they're great options to emphasize your garden and transform your backyard into a peaceful and inviting oasis.
4. Coastal Vibes: Blues and Whites
Love the beach? Bring the sea to your home and turn your deck into a coastal retreat with shades of blue and white. This can create a picturesque outdoor space that will make you and your guests feel like you've been transported to Santorini (minus the travel expenses, of course).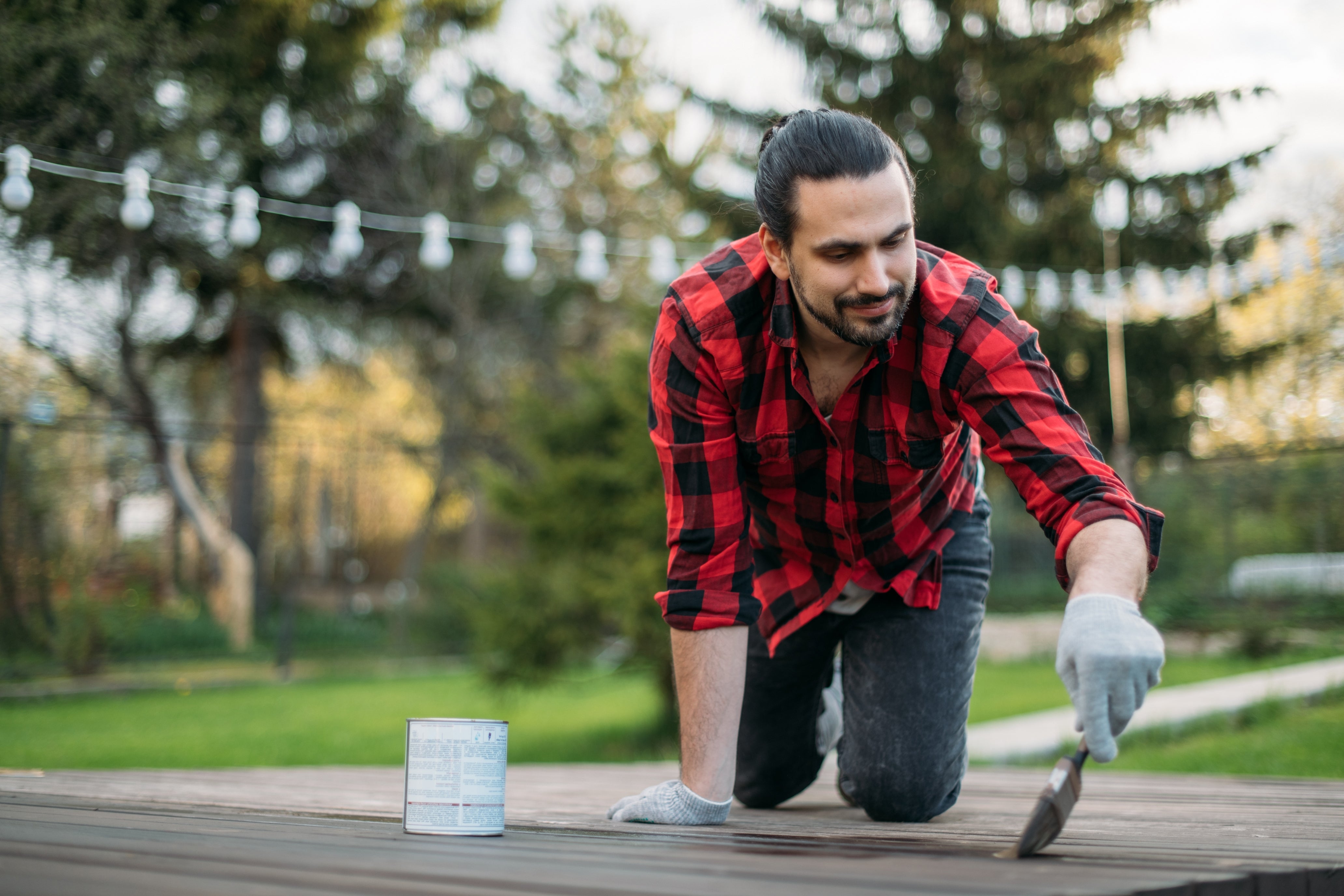 Transform Your Deck for Your Next Party!
Sometimes, a fresh coat of paint is all you need to transform your deck. Whether your ideas lean "natural and relaxed" or "creative and eclectic," there are plenty of deck paint choices to help you pull it off. But to make it a top-tier paint job, be sure to hire a painting contractor you can trust—like the team at WOW 1 DAY Painting.
At WOW 1 DAY Painting, our name is more than just a slogan. We guarantee the fastest (and most professional) paint job you've ever had. Stop worrying about timelines, budgets, and DIY projects: schedule a consultation with our painting experts today!
Exterior Painting
In The News
Remodeling Ideas