Customer Service Sparks Painting Franchise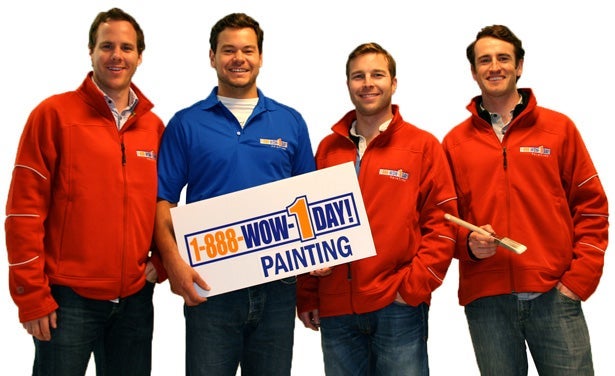 IT's ALL ABOUT THE WOW!
The 1-888-WOW-1DAY! Painting PR machine is at it again, landing a featured article on Investors.com, an industry leading business website. Read the full article here.
Beating customer expectations is the secret to serial entrepreneur Brian Scudamore's success. In fact, he calls it "wowing the customer." Vancouver, British Columbia-based Scudamore runs two franchises: 1-800-GOT-JUNK? and 1-888-WOW-1DAY!, a service providing one-day painting.
Scudamore describes superior service as providing "consistent delivery of the promises we make." His crews must show up on time, present prices upfront, wear clean uniforms and do what they say they'll do. [..continue reading..]
~~~~~~~~
Are you on Pinterest? Stop by and check out some of our new boards here.