Ceiling Painting Ideas and Color Guide
If you're looking for a simple interior upgrade that offers extraordinary results, look no further than up! Whether your taste is modern, electic, or even traditional, we took a look at the transformative difference painting your ceiling can make!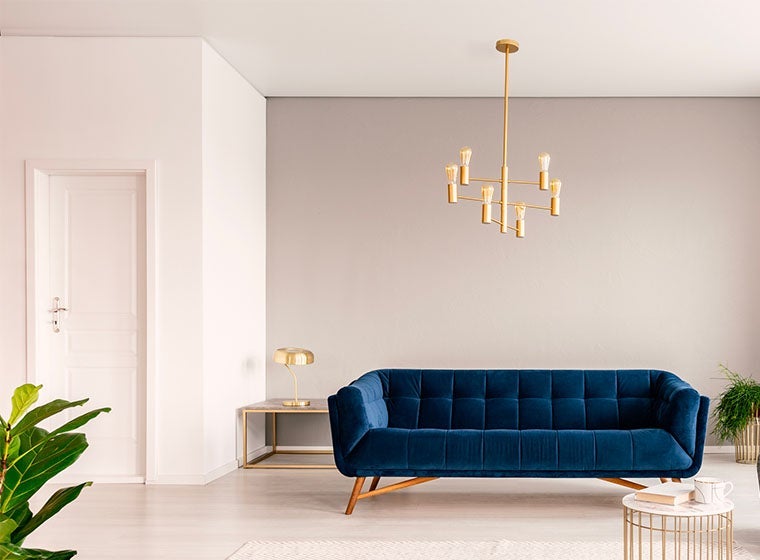 CURRENT TREND
We all know what a fresh coat of paint can do for a space, so it only makes sense the same can be applied to your ceiling! Albeit, the 5th wall often tends to be overlooked. While a painted ceiling is nothing new, here's why they're making an epic comeback, and should be your next step in taking your interior to new heights.
If you're ready to paint your ceiling but don't know where to start, stick with a simple color palette. Simplicity in color palettes prove to be timeless, and can make any room feel light and airy. When done correctly, even white paint can add new excitement and dimension to your room!
You want to ensure you find a balance between the color of your walls and ceiling, adding contrast without being too daunting or overpowering. Subtle pops of color can add a beautiful touch to your space, yielding effortlessly breathtaking results.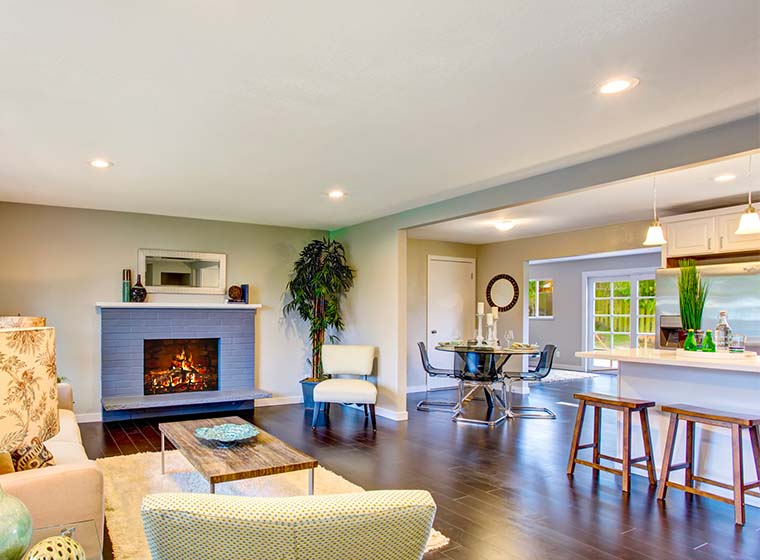 WHEN TO USE FLAT OR EGGSHELL WHITE
When deciding which paint finish best suits your space, it's important to keep in mind the final look you're aiming to achieve. The paint finish you select will play a huge role in the end result, so here are some things to consider.
Ultra-flat tends to be the most common among ceiling paint finishes. Unlike eggshell and semi-gloss paints, flat paint reflects very minimal light which easily masks imperfections. On the other hand, glossier paints such as eggshell can help bounce light throughout the room, making the ceiling appear higher.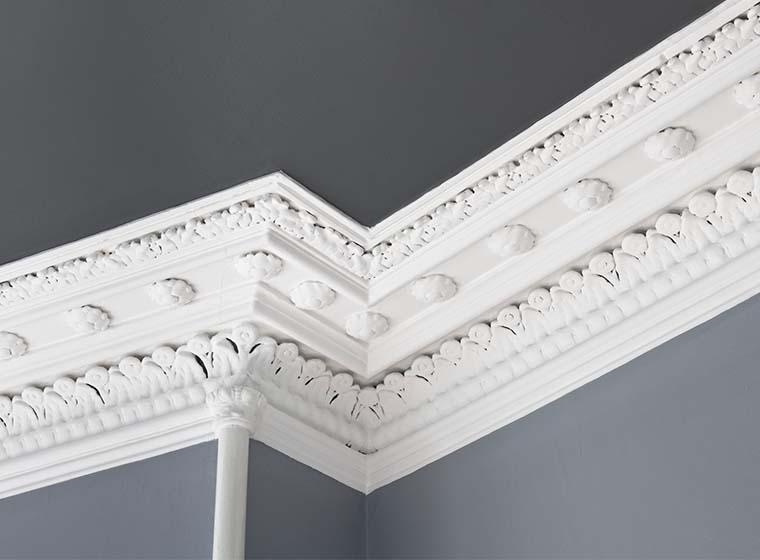 HIGH CEILING EFFECT
Color also plays a huge role in the visual manipulation of height. Pairing lighter colored walls with a darker toned ceiling accentuates the height of the room and makes the ceiling seem vast and further away. Playing with color intentionally can help draw the eye upwards, elongating the vertical dimensions of the space, making even cramped areas feel sweeping and grand!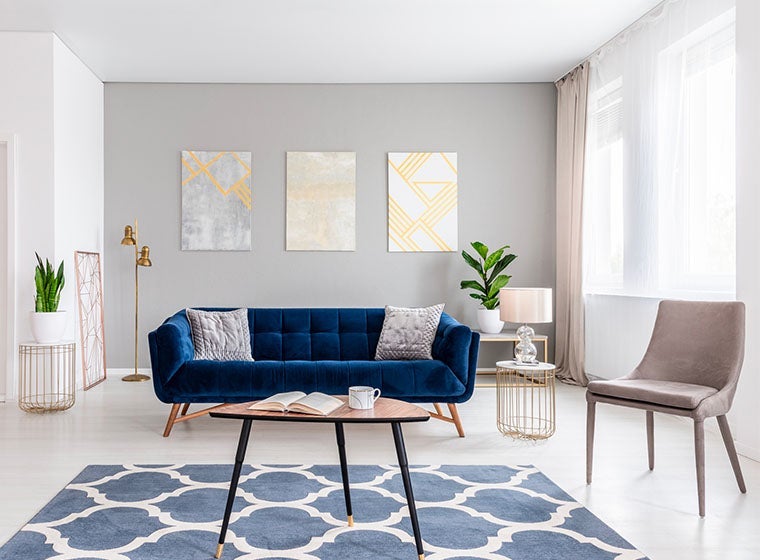 COMMON COLORS / NEUTRALS
Don't be afraid to play with color. Just ensure you're finding balance for your particular space. While a painted ceiling can fit into virtually any design style, beware of how your color selection can enhance or disrupt your aesthetic goals. While neutral colors tend to be safer, you want to ensure the color you choose suits the color palette of the room, and not too much of a contrast to the rest of your space if you're looking for something balanced. Feeling a bit bolder? Pops of ceiling color can make a stunning statement in a room if the walls of your space are more neutral and you're looking to add a lively touch.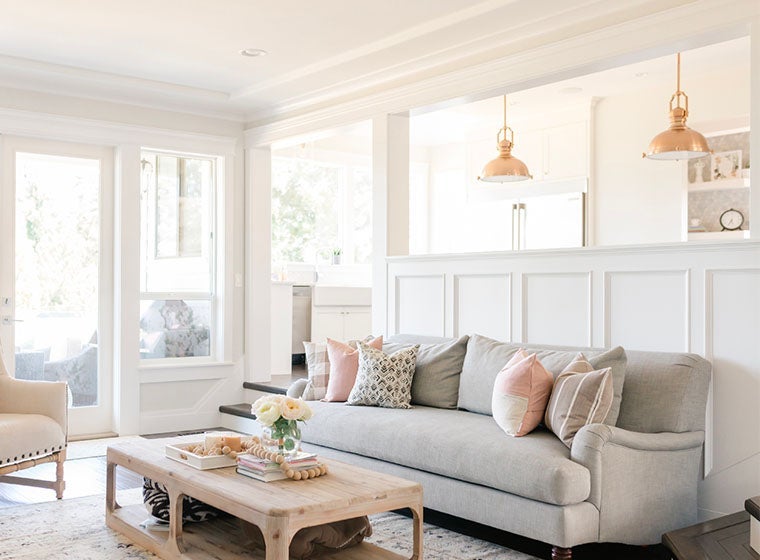 NATURALLY LIGHT ROOMS
The natural lighting in your space makes an impact on the colors and finishes you select for your room and how they appear. But not to worry! This doesn't have to be intimidating, and can actually be a super fun element to assist you in fulfilling the aesthetic you're hoping to achieve. Warmer colors and jewel-tones can add a royal impact to a space, while soft blues or grays will make a room feel airy and light. Not your style? Playing with darker shades of color can produce an elegant and sophisticated atmosphere out of the most ordinary spaces.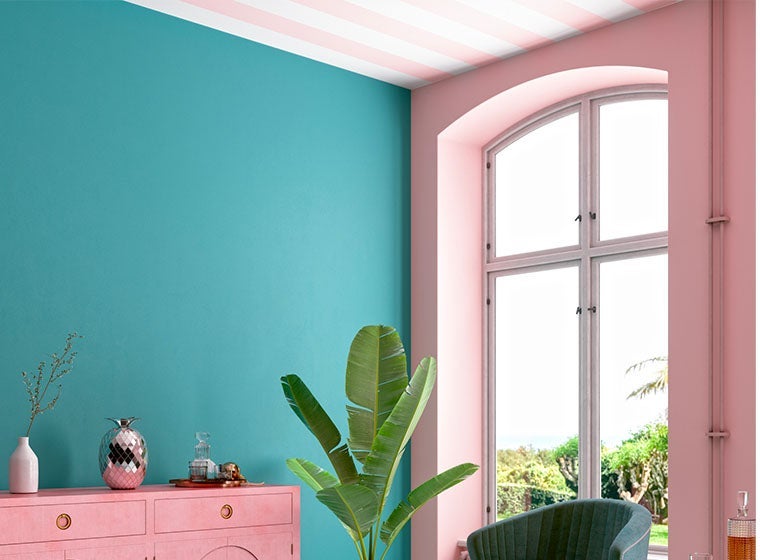 PATTERNS
If you're feeling bold, patterns will add a regal effect to your more daring spaces! When looking for the perfect balance between subtle and statement, adding pattern to your walls or even your ceiling can add the ideal amount of texture and flair your room may be missing. While using patterns, sticking to a harmonized color palette will make any ordinary space stunningly cohesive and effortlessly chic.   
Are you ready to add the perfect finishing touch to your space? Our experts at WOW 1 DAY PAINTING can make fulfilling your interior dreams easier than ever. From color selection to paint type, we're ready to assist you every step of the way. To get started, book your free, no-obligation estimate today!