A bold statement - black walls for your interiors: 7 tips on how to make black wall paint work
Painting your walls black is a contemporary trend that can work well with both minimalist and sophisticated styles. Generally, black has a bit of a somber reputation because of its association with the dark and the moody. Alternatively, when we look at interior design, black actually loses its somber qualities and becomes more of a neutral tone that is versatile. In a modern, non-conventional setting, black just simply works. It is an unpretentious color that goes with everything.
When using black wall paint, there are multiple options: accent walls, decor, or even as a color theme for an entire room. Here are seven tips to help you make the most of black wall paint in your rooms and to make a bold statement with your interior design:
Choose a room with good lighting
Because black walls can be overwhelming, it is important to have plenty of natural light, or your room could end up looking like a dreaded dungeon. Unless this is the look you're going for, consider the right type of interior lighting. A great design trick with black walls is adding furniture and accessories that hold a glossy finish and reflect the light.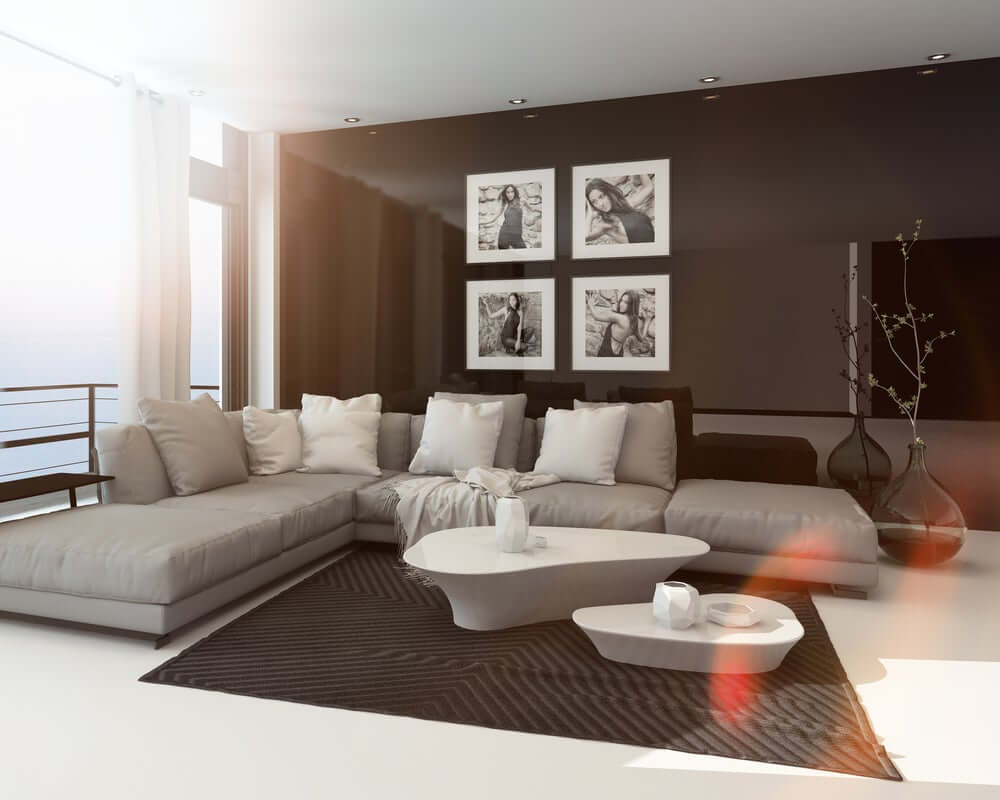 Stay minimal
If you're not sure about covering the entire room in black, start with just one wall or a section. You can also incorporate the color in gradually, then choose a simple color palette for the overall design of your room. If you choose to paint your whole room black, you're in for a surprise, with the right lighting this can actually create the illusion of a larger space.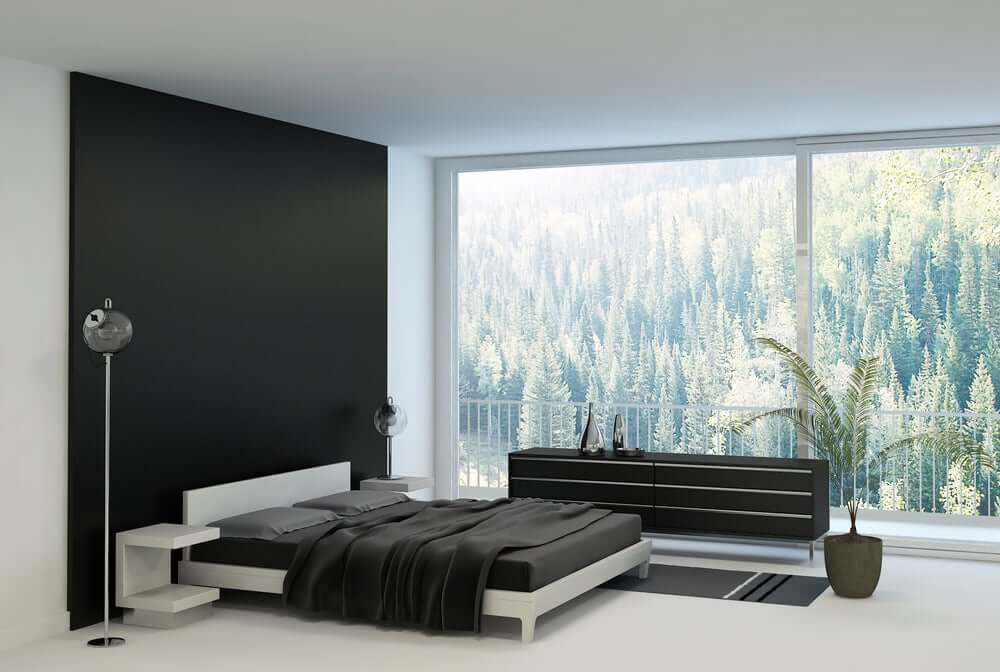 Add lighting
See the many facets of black and transform it with light. Positioning lights close to the darker walls or right against them will create a beautiful effect and will render a sophisticated touch to the room. Wall sconces and lamps make great lighting pieces for black walls.
Balance it out with light colors
If a large portion of your room is already painted in a dark color, consider adding in a few light tones to the rest of your interior design scheme. This will help balance the tones and make your wall stand out. White, ivory, and cream are all great choices that add contrast. Keep in mind, while black does go well with everything, it's best to keep the color combinations to a maximum of three. One of the most popular modern color schemes is the classy combination of black and white.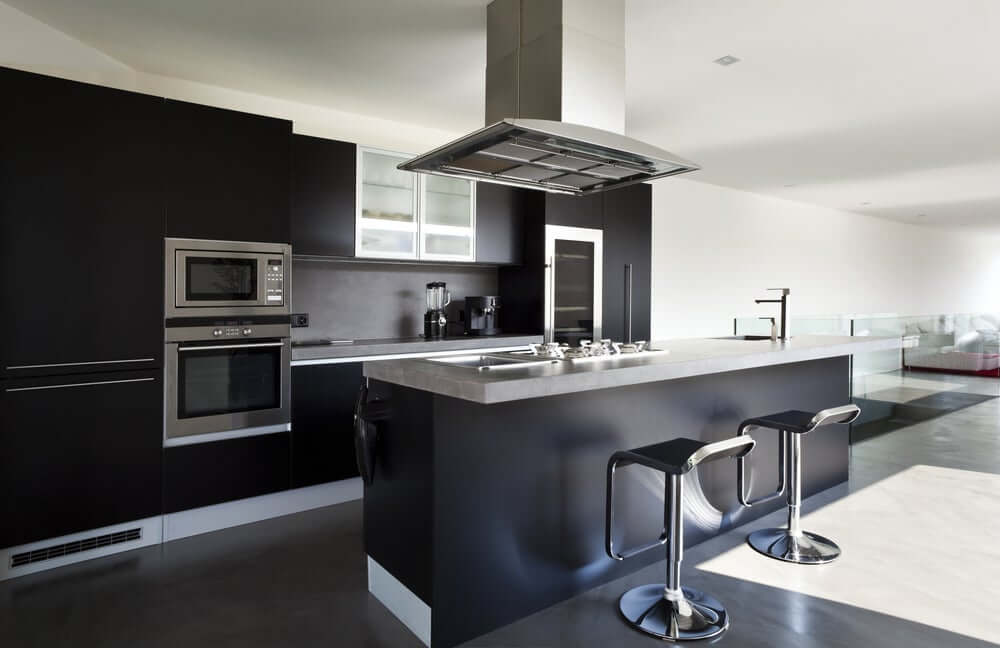 Decorate!  
Photos, paintings, and mirrors will all stand out on a dark wall. You can also add contrasting wall decals or functional shelves. Not only will you manage to tame the black, but your decorations will stand out beautifully.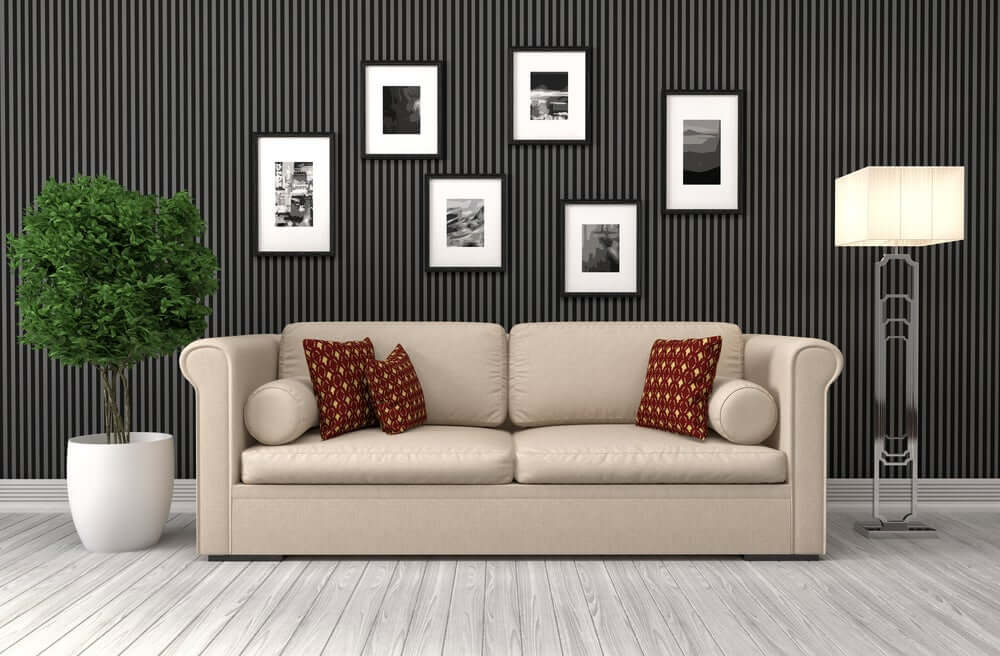 Add patterns
...But don't overdo it! A black canvas is as good as a white one. Creating contrasting patterns and soft textures will add a unique level of sophistication to your space. Popular trends include floral patterns, stripes, and paisleys. A couple of small elements with similar patterns will usually do the trick. These elements will add more excitement to the room and will often soften the "harsh" black.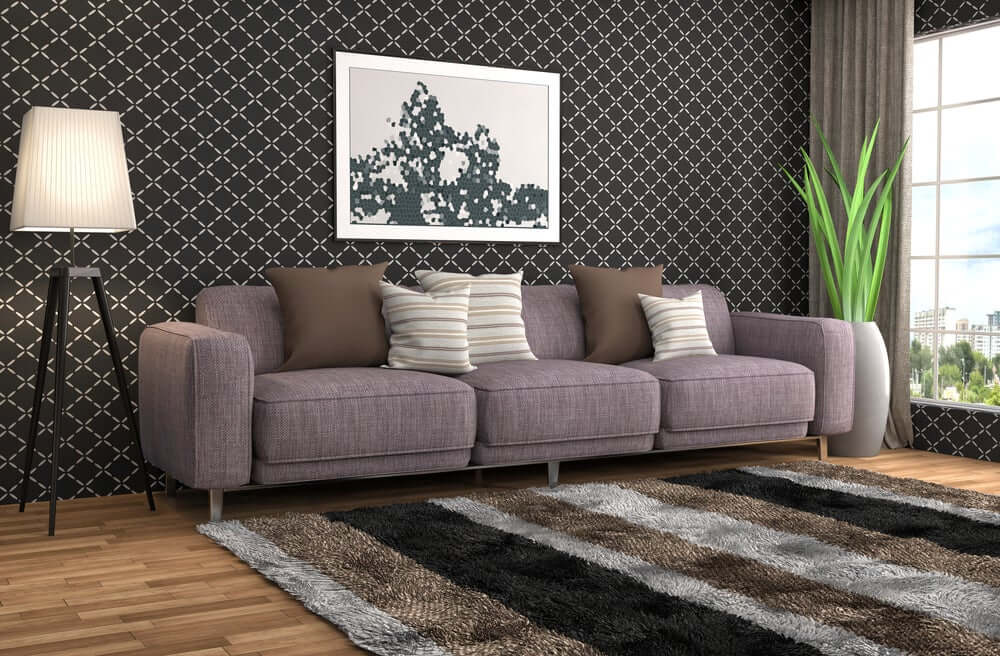 Personalize it. Every day.
Make it your own work of art! A great personalization option is black chalkboard paint on your walls. If you enjoy drawing, add your favorite drawings or write inspirational messages on your walls. The best thing about chalkboard paint is, you can change your drawings as often as you like. If drawing is not really your thing, add a few designs or decals, and paint a frame around your wall so it becomes your personal art piece.