The Best Paint Colors for Selling a House
You want your home to feel like you. When you're decorating, it's important to choose colors that reflect your style and personality. This goes for the interior and exterior of your home.
However, when it's time to move on, you might want to adjust your color palette before you put your home on the market. After all, prospective buyers might not share the same decor style.
If you've got lots of bright colors, you might want to reconsider refreshing your designs to go with something that appeals to a broader market. This makes it easier for potential buyers to imagine what they could do with the space to make it their own. Choose colors that will show off the space well-you want to try to make rooms look bigger and brighter.
Colors that Motivate Buyers to Buy Your Home
Interior colors
When it comes to your interior space, you'll want to avoid dark colors and anything that is very specific to certain styles or tastes. (While you might love a dramatic dark purple feature wall, it might seem a bit too wild for everyone who is looking at it.) When you're trying to sell your home, don't go for something too bold.
It's good practice to stick to neutrals instead. The idea is to create a blank canvas to help people envision themselves living there. However, it's important to remember that neutral doesn't have to mean boring.
Light Gray
When you think of neutrals, most people immediately think of beige or white. But most of the time these aren't actually the best options to showcase your home's features. Beige is a very warm color, but these days people tend to prefer cooler colors. A great alternative to beige is gray. It has cooler tones, which create a soothing and calming atmosphere. A light gray can really highlight a room, making it look open and bright.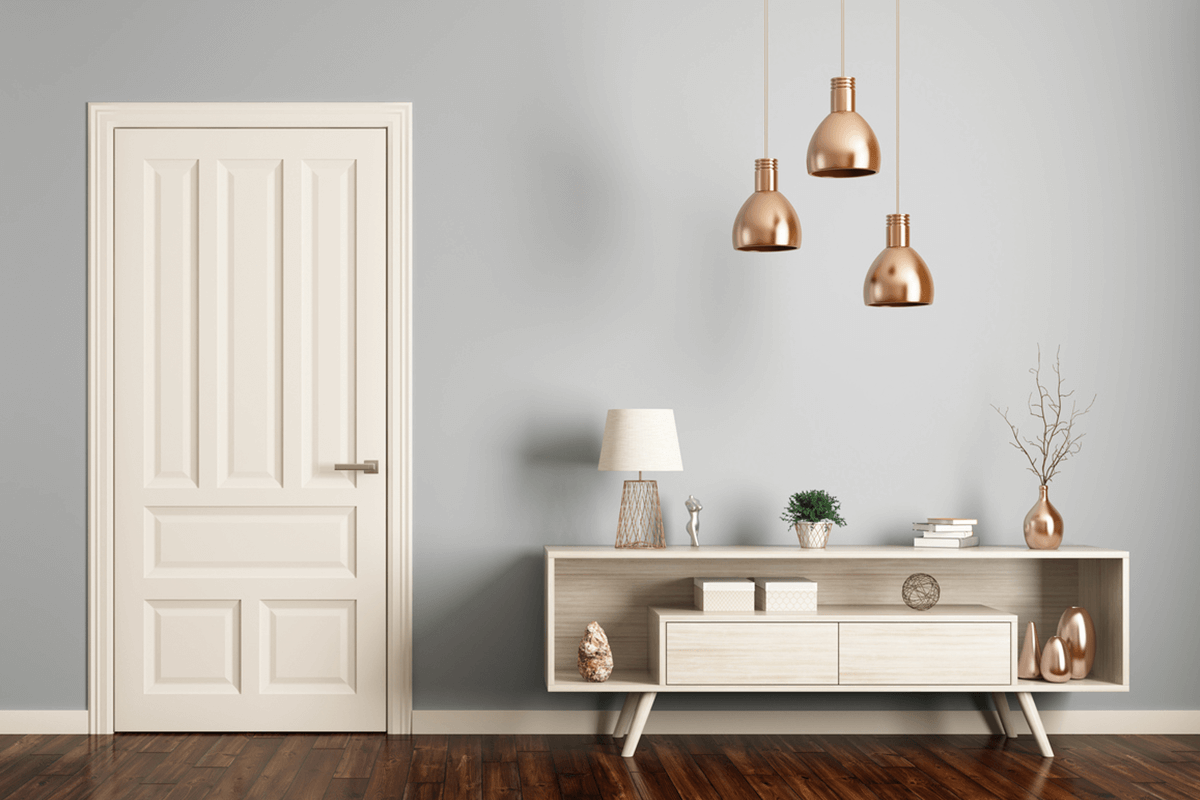 Taupe
Taupe is another great choice for interiors. It's neutral, but adds a hint of color. It comes in a variety of shades, each with different undertones. You can go a little more gray, brown, or even a hint of lavender for a look that is classic, yet incredibly sophisticated.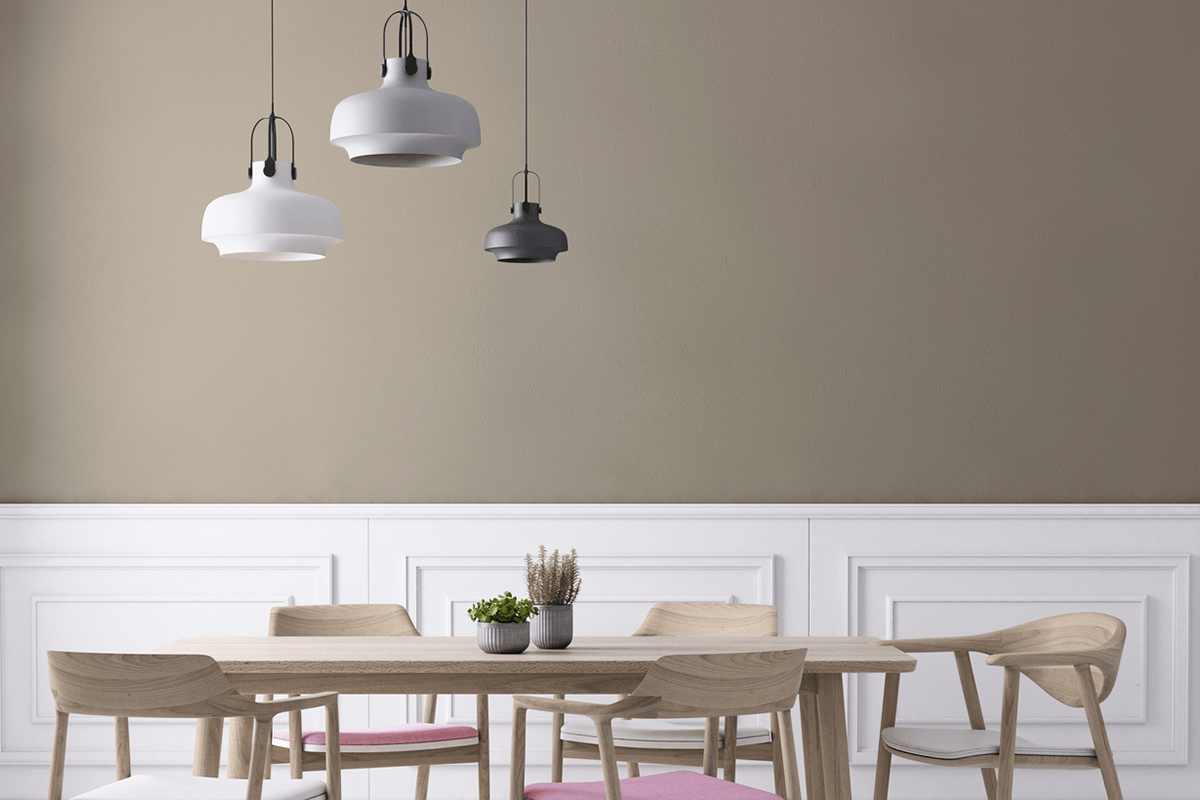 White
When creating a neutral space, many people go straight to white. If you do choose to go with all white, choose something with cooler undertones. You'll want to avoid a bright, stark white, since this can feel too clinical and sterile. The same can be said of off-whites with intense yellow undertones, which can also feel dated. Soft cream can work well in some spaces, but the lighting has to be right. Instead, look for something with slight gray or blue undertones.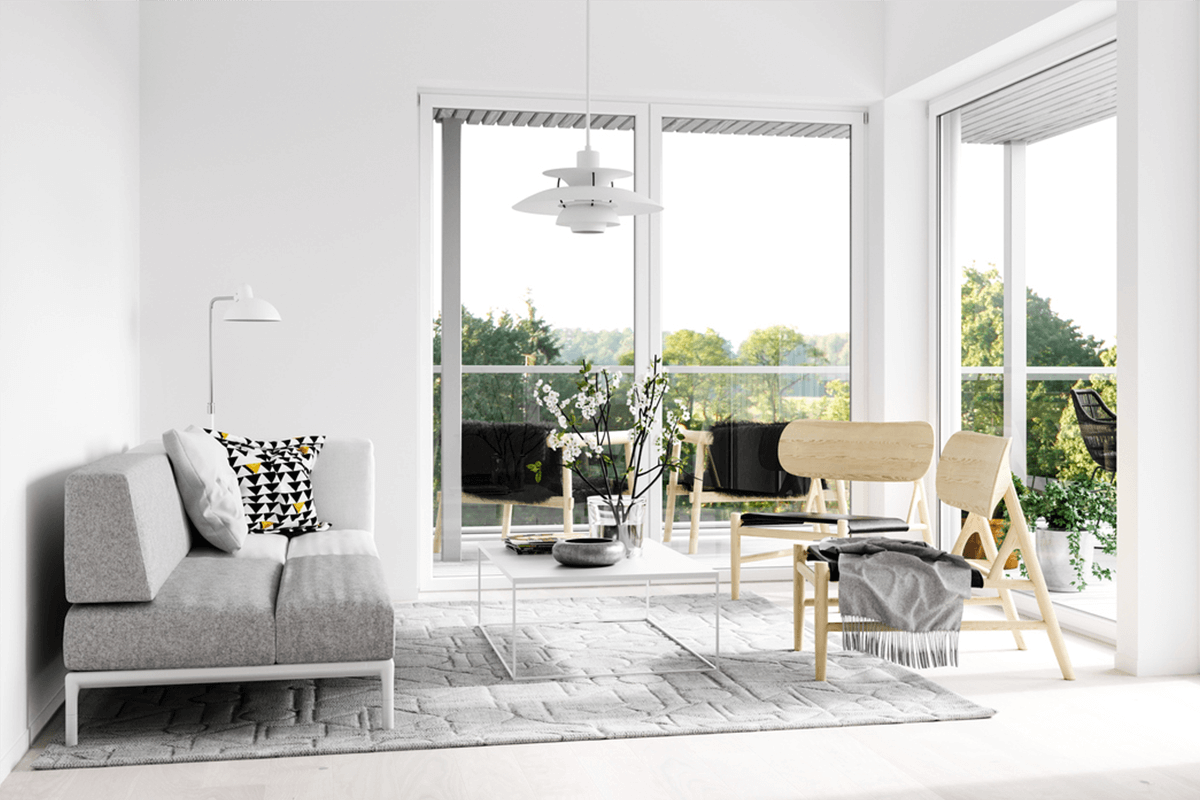 Exterior colors
If the outside of your house looks weather-beaten or shows signs of wear, you'll want to paint it before it goes on the market. Curb appeal plays a big role here-the first thing buyers will notice is the outside of your home.
For the exterior of your home, you want to make sure you choose a color that works well with your home's surroundings. One thing to consider is the other houses in your neighborhood-you don't want to pick something vibrant and bright if everyone else has gone with classic colors. (Take a look here for a list of other things to consider when choosing a color.)
When in doubt, you can't go wrong with classic white-it goes with everything and is unlikely to clash with the rest of the neighborhood. However, there are plenty of other great exterior color options if you want to be a bit more adventurous.
Greige
Greige is a blend of gray and beige that has become very popular recently. It's a very neutral color, but the combination of colors makes it more exciting than either color would be on its own. It's very on trend, but looks classic at the same time, which makes it very appealing for buyers.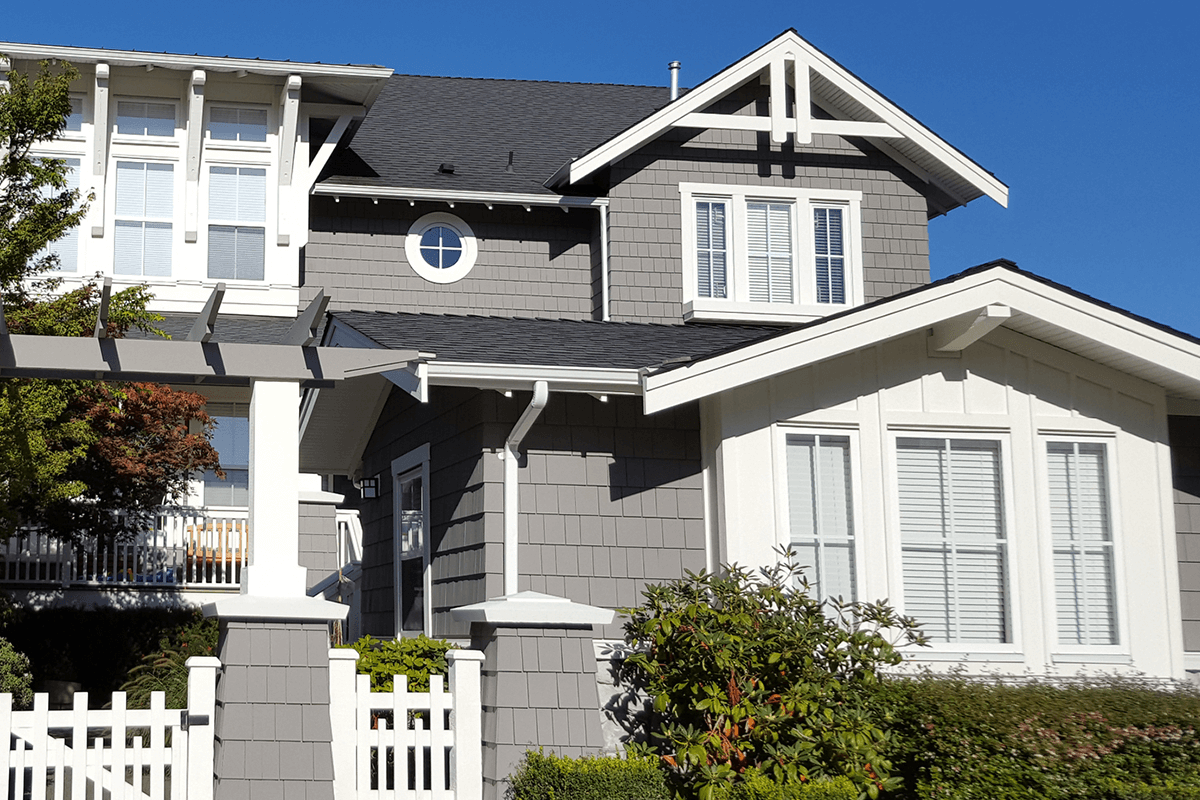 Gray
Gray might not seem like an exciting color choice, but it has become incredibly popular for both interiors and exteriors. This is probably because it's so versatile-it suits a variety of house styles from ultra modern to traditional. It also pairs well with natural elements like stone, which can sometimes be a challenge to pair with brighter colors. Depending on the surrounding elements and style of home you have, you can find a perfect gray anywhere in the range from from soft gray to dark charcoal.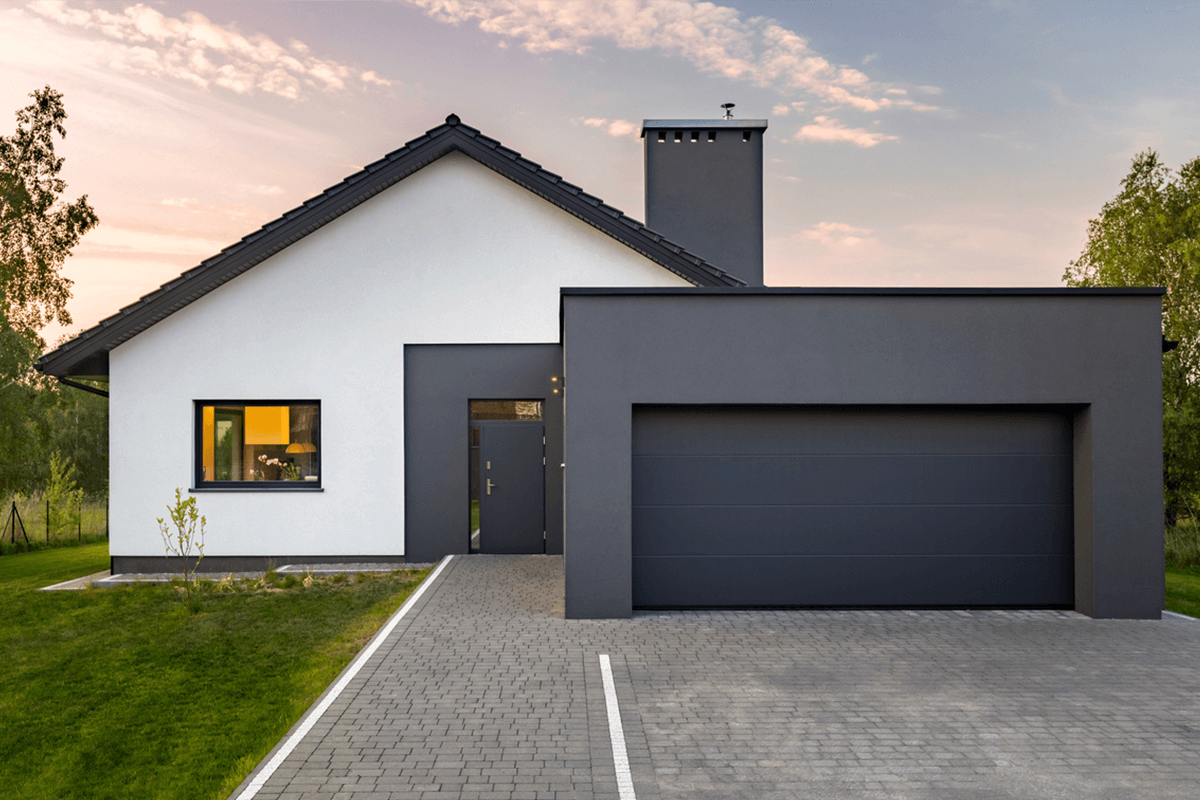 Blue
If you want to add some color to your home's exterior, give blue a try. Darker shades work great on most types of houses, while lighter blue exteriors create a more beachy feel.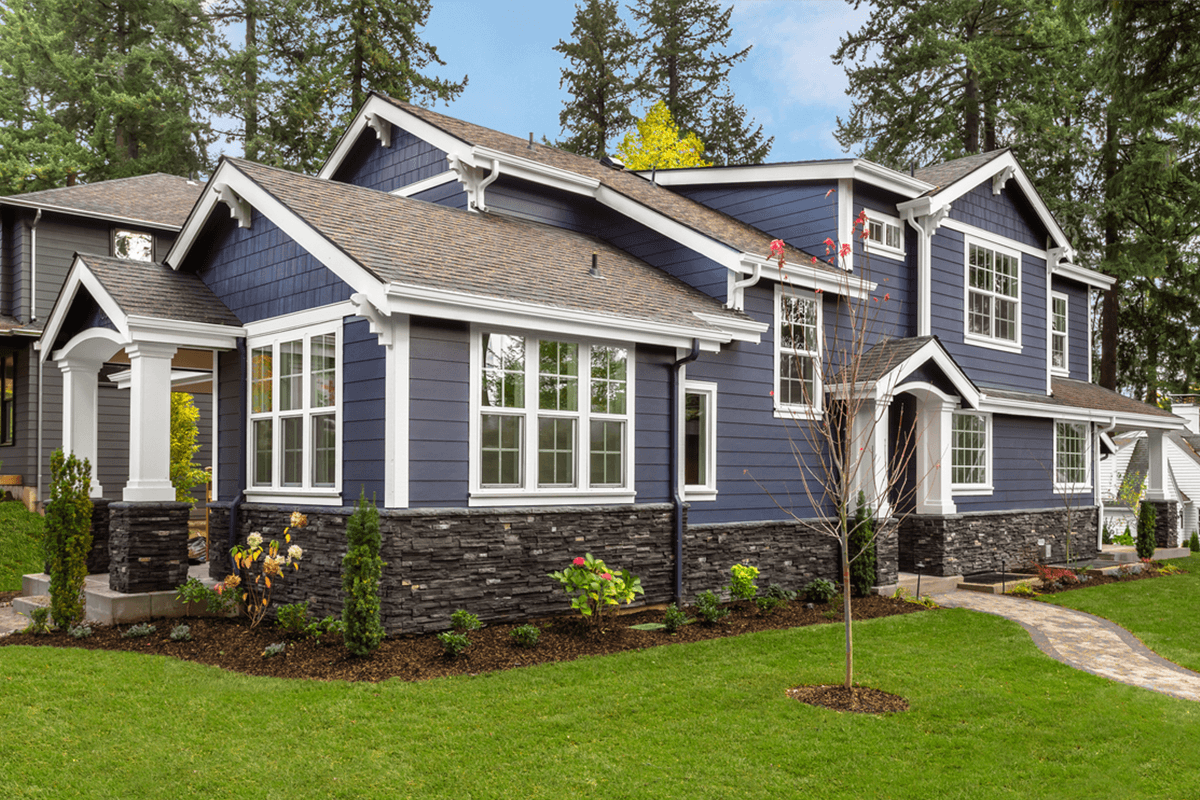 Want more inspiration? Read our other blog posts:
Easy Home Improvement Ideas to Increase Home Value | 9 Peaceful Paint Colors to Help You Relax | 10 Beautiful Bathroom Paint Color for Your Next Renovation | How To Use A Paint Color Wheel | How to Find a Good Painter 
Ready to sell your house but need to repaint before selling? Click here to schedule your free estimate:


Exterior Painting
Interior Painting