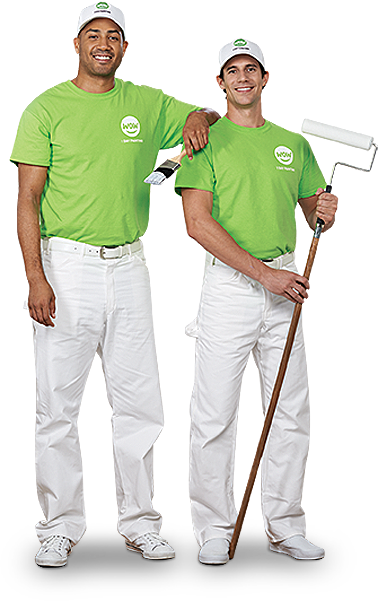 DON'T TAKE OUR WORD FOR IT, SEE WHAT OUR CLIENTS HAVE TO SAY!
Would rate 11 if possible just immaculate and professional service, great communication, no hassel over a very fair price, better than clean as a whistle. of course will reccommend to others. keep your painter he was just Great! Wants to know when the stock will go public want in on such a great company.
- Robert Burns, Toronto, Ontario
The team painted my entire 1800 sq ft home. Project required 2 coats and sometimes 3. Dated dark colors were replaced with tropical bright happy colors. Each crew member was the utmost professional and courteous. Each one insisting that I was constantly please with the outcome. I am not certain which is more awesome, the new paint and look or how awesome Steve and his crew was. I certainly recommend Steve Lewis and WOW 1-Day Painting.
- Rick Richter, Sarasota, Florida
amazing experince John and crew were great through every step from quote to color to painting,everything went smoothly, got everything our wish list done with all smiles, even with last minute changes,absolutly happy, cheerful great fun experience will recommend to all I know
- CanRef Flamborough Manse, Hamilton, Ontario
The quality of work performed from estimating to cleanup was fntastic.
- Jo Hunt, Worcester, Massachusetts
Customer service was great, quick to respond and deal with. The team onsite was friendly throughout and did a great job painting the house. Job was done quickly and efficiently and they made sure we were happy with the results.
- Dan Young, Toronto, Ontario
The crew at WOW 1 Day Painting were quick, efficient, polite and did a spectacular job painting and cleaning the area afterward.
- Nancy McCune, Worcester, Massachusetts
Leesha offers superior customer service, the price is fair and good quality. Receiving exceptional value is what will keep me coming back and keep recommending her.
- Renee Lavallee, Ottawa, Ontario
very pleased will call again salesman Matt charming/ understood what I wanted/ / go to the job done/done after husband went to work and done before he got home. issue with plants dallus stork were brused/ steam broken used a drop cloth. score 9 that is how you keep a marriage happpy"
- Charmine Neary, Westchester, New York
Quality work Professionalism Friendly
- Betty Maloney, Calgary, Alberta
Mike Sanders and his crew operated with the highest level of professionalism throughout my one day job. They checked in with me throughout the day to ensure I was happy with their work and to answer any questions I might have.
- Lisa Bohne, Minneapolis, Minnesota
<! -- // row inner -->