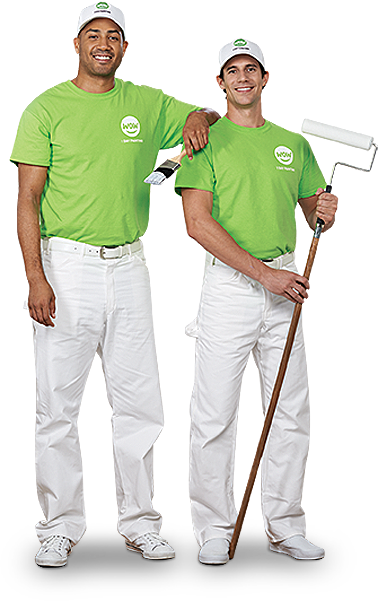 GET YOUR HOUSE REPAINTED BEFORE YOU MOVE IN OR MOVE OUT.
Whether you are staging your home for sale or moving into a new home, moving timelines can be tight and time is of the essence. 40% of our customers looking for painting services are moving. When you choose us, you get the quality house painting you expect in a timeline that's unexpected: 1 DAY and Done without paying a premium.
When you're moving into a new home, there is enough to worry about. WOW 1 DAY PAINTING takes the stress out of home painting.
Get it done fast
Other painters may take days or weeks to complete your painting project, but we'll do it in just 1 DAY without charging you a premium to do it. We give you the same quality you expect without disrupting your family longer than necessary – allowing you to stage your home for a faster sale or to move into your new home without delay.
Get it done right
Just because we complete your house painting in 1 DAY doesn't mean it's not to the highest quality standards. Using a technique and system perfected over more than 20 years, along with the right number of professional painters, means you get the quality you expect backed by a written two-year warranty.
Get it done without harsh odors or fumes
Our eco-friendly painting services use zero VOC and low VOC paint to minimize the impact on the environment and your home, ensuring there are no harsh odors or fumes when you return at the end of the day.
Contact us today
Get one step closer to having your house painting completed. Book a free, no obligation estimate to have your home painted for staging or before you move into your new home by calling 1-888-WOW-1DAY or using our real-time online scheduling system.
<! -- // row inner -->