Professional Toronto Commercial Painters
Now proudly serving Toronto and the surrounding area!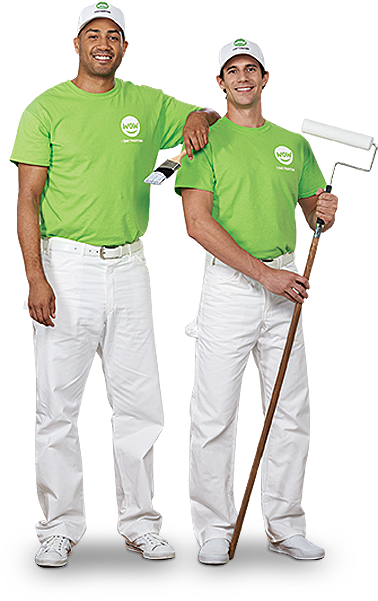 Commercial Painters in Toronto
As a business owner, whether your company is large or small, your primary focus needs to be on growing and maintaining your brand. You don't have time for the physical maintenance of your business properties, whether it's an office space or rental units. When a stroke of genius is required to bring your brand to the next level, trust WOW 1 DAY PAINTING to deliver the quality you expect in a timeline that's unexpected!
WOW 1 DAY PAINTING is a local Toronto painting company that specializes in affordable, speedy, high-quality painting services. Our commercial painters in Toronto are experienced professionals capable of giving your brand the facelift it needs, whether that new coat of paint is required inside or out. We're so fast, you blink and you'll miss us!
Professional Painters in Toronto
Your business is something you've worked hard for, and we respect that at WOW 1 DAY PAINTING. Our professional commercial painters in Toronto strive to create happy customers with each new job. We'll remain in constant contact with you from start to finish, ensuring you have the right timeline to suit your needs, paint colours to suit your business, and that you enjoy the end product before we consider it a "job well done."
A Full-Service Commercial Painting Company
At WOW 1 DAY PAINTING, there's no shortage of service from our end. When you choose us as your commercial painters in Toronto, you're getting more than just a fresh coat of paint on the walls (inside or out). Our job is to ensure you're happy with the entire project from start to finish. That's why our services extend beyond applying a stroke of genius to your business. We offer the following services beyond painting walls:
Drywall repair for a seamless finish
Door and window trim covering during painting, as well as a fresh coat if required
Protection of items in the business space
Popcorn ceiling removal
Wallpaper removal
Commercial Painting
Our friendly, professional commercial painters in Toronto have the experience to work in a variety of settings. We respect everyone's property, from the residential jobs we complete to our work with commercial customers in Toronto. When you need a commercial painter in Toronto, WOW 1 DAY PAINTING is here to provide you with high-quality, on-time, reliable service. Our fast and reliable commercial painters are available to complete any of the following paint jobs:
Commercial properties, both inside and out
Property management companies with multi-unit complexes, high-rise buildings, and low-rise buildings
Office buildings, interior spaces, and business complexes
Warehouse and storage facilities
Retail properties, freestanding or inside of malls
Arenas and entertainment venues
Apartment and condominium complexes
New construction units
The Painting Process
The painting process at WOW 1 DAY PAINTING is fast and simple. It starts with a call to your commercial painters in Toronto at WOW 1 DAY PAINTING. We'll send a project manager to you to conduct a free estimate and provide you with a detailed, clear quote for the work. We'll then use that quote to make sure we bring enough friendly, qualified commercial painters to complete your job in no time!
We'll handle all of the grunt work for you. We can move certain items aside while painting and cover larger items to protect against paint drops or splatter. We tape around doors and window frames, and we do a walkthrough when we're finish to ensure you like the colour. You'll even receive a call following your project to ensure you still like the color and are pleased with how it dried. That's what we mean when we say the quality you expect in a timeline that's unexpected! Fast, high-quality service.
Schedule a Commercial Painting Contractor Today!
If you're ready for that stroke of genius that transforms your business, contact WOW 1 DAY PAINTING TODAY! You can call us or go online to schedule your free estimate today!
<! -- // row inner -->