Reston Painting Company
Now proudly serving Reston and the surrounding areas!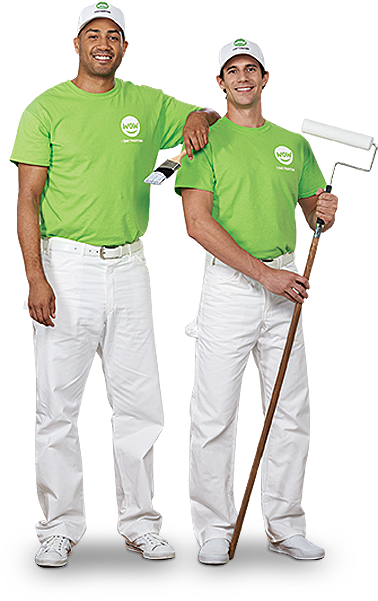 Professional Reston Painters
Painting a home or business traditionally takes a lot of time and patience. Instead of taking days to complete the project, you can turn to the team at WOW 1 DAY PAINTING to get your project completed in just 1 day. We have a team of professional painters that are ready to give you the quality you expect in a timeline that's unexpected. With WOW 1 DAY PAINTING, you can experience what a difference a day makes.
What to Expect from Our A Full-Service Painting Company
At WOW 1 DAY PAINTING, you will experience the quality you expect in a timeline that's unexpected. Customers receive:
Friendly, uniformed painters who provide exceptional customer service. We want to WOW you with our level of service.
Big crews that start and finish on time. We don't waste your time or make you wait around on us to get the job done. Our 1 day service will leave you WOWed.
Exceptional communication throughout the process to keep you informed. We believe in letting the client know what to expect every step of the way so there is no confusion or chaos about what to expect.
Big crews who get the job done in 1 day. Blink and you'll miss us. We work hard to deliver quality work in everything we do within the shortest amount of time possible for our preferred customers.
Full-Service Reston Painting Company
Our Reston painters will arrive on time and deliver guaranteed awesome painting services. The WOW 1 DAY PAINTING process starts with a free estimate. We'll come to your home or business to discuss your painting needs and give you an accurate quote. On painting day, our big crew will start on time. We'll do any necessary prep work (like filling in cracks and holes and sanding) and protect your belongings with drop cloths and furniture sheets. Then, we'll get down to painting. At the end of the day, we'll show you your completed paint job to ensure you are WOWed.
At WOW 1 DAY PAINTING, we offer a complete line of services for customers.
Interior House Painting – We'll expertly paint anything from a single wall to the entire interior. Interior painting is great for updating the look and adding value to your space.
Exterior House Painting – We'll paint anything from the window trims to the entire exterior. Exterior painting will add curb appeal and protect the exterior from the elements.
Commercial Painting – Our commercial painters help you minimize downtime and maximize productivity. We deliver quality commercial painting in just 1 day so you don't disrupt your business. At WOW 1 DAY PAINTING, we deliver guaranteed awesome.
Property Management Program – Other painters take days, if not weeks, to complete the painting job. Our team gets it done in just 1 day without charging you more. Receive the quality paint job you desire without disrupting your lifestyle or business longer than necessary. Because time is money, we strive to get the job done quickly so you can move new tenants in.
Real Estate Services – When your client is ready to put their house on the market or stage their home for potential buyers, make the house picture perfect with fresh paint. We'll get all your painting done in just 1 day without the disruption or delays caused by other companies. Our speed and quality service is what you need to keep your business on track.
Schedule a Reston Painting Contractor Today!
If you want to learn more about our painting services, go online or give us a call. Our mission is creating happy customers – and we do that by delivering the quality you expect in an unexpected timeline. It's our stroke of genius!
<! -- // row inner -->