North Vancouver Painters
Now proudly serving North Vancouver and the surrounding areas!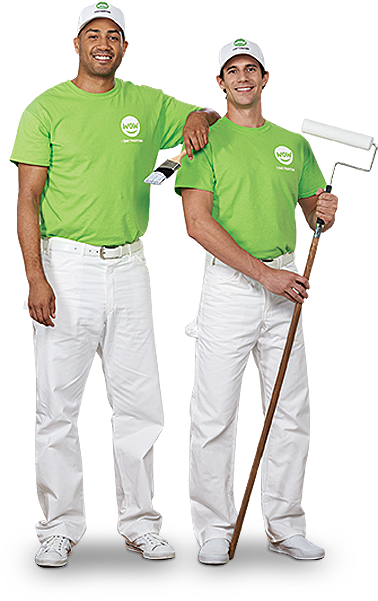 Professional North Vancouver Painters
Want a professional paint job completed with speed and quality? WOW 1 DAY PAINTING is creating happy customers throughout North Vancouver by delivering the quality you expect in a timeline that's unexpected. We're a professional painting company that completes interior and exterior painting projects in just 1 day. WOW!
Our innovative painting system is a stroke of genius. We bring the right number of uniformed, professional painters to match the size of your painting project, and constantly monitor the quality of the work throughout the day. We start and finish on time, leaving you with nothing but beautiful walls to enjoy!
Speed + Quality = WOW!
Professional Painters in North Vancouver
We're committed to providing you with exceptional customer service – that's why we communicate with you through every stage of your painting project. When you call WOW 1 DAY PAINTING, you'll be greeted by a friendly, knowledgeable team member who can answer all your questions about our professional and exceptional painting services.
To get you started, we'll schedule a free, on-site estimate at a time that's best for you, and we'll leave you with a clear, transparent quote that covers everything needed to complete your project. That includes all the professional labor and supplies, high-quality eco-friendly paint in the color you choose, and clean drop sheets – we take care of everything!
Once you're ready to get the quality you expect in a timeline that's unexpected, we'll book your painting project. We'll arrive on time with a big crew of friendly, uniformed painters who will work quickly and efficiently to prepare your walls, carefully sanding and filling any small holes and cracks. We will protect your belongings with clean drop cloths, move any furniture out of the way, and paint your home in just 1 day.
Before we leave, we'll tidy up after ourselves, leaving you with nothing but fresh, beautifully-painted walls to enjoy. Our team leader will complete a walkthrough with you to ensure you're completely satisfied with our work, and we'll call you the following day to make sure you're still WOWed by your new paint job.
We're so confident that you'll love us, and our professional painting services, that we back our work with a written, 2-year guarantee. WOW!
North Vancouver Exterior Painting Services
The wet West Coast weather can be tough on North Vancouver homes – with our exceptional exterior painting, we can help improve your home's curb appeal and protect the exterior from the elements. We have experience in painting all types of exterior surfaces, including vinyl siding, cedar shake, concrete, metal, brick, and wood.
We'll carefully prepare all exterior surfaces by sanding, cleaning, and pressure washing, and we will protect your lawn and landscaping while we work. Whether you need your garage door freshened up, your window frames re-painted, or your entire home needs an exterior makeover, we'll deliver the quality you expect in a timeline that's unexpected.
A Full-Service Commercial Painting Ser
Whether you are a Realtor who needs fast, high-quality painting services to stage a home for sale, a business owner who wants a commercial space painted with minimal disruption to your staff or clients, or a manager of a multi-tenant residential development, we're here to help. Because we work with big crews of professional painters, we can meet tight deadlines and complete big projects that take other painters weeks, in just 1 day.
WOW 1 DAY PAINTING is your full-service, insured and bonded painting contractor in North Vancouver. Contact us to discuss your commercial painting needs.
Schedule a North Vancouver Painting Contractor Today!
For more information about how we can paint your North Vancouver home or commercial property in just 1 day, and to book your free, no-obligation, all-inclusive painting estimate, call WOW 1 DAY PAINTING or go online today.
<! -- // row inner -->