Hope Painters
Now proudly serving Hope and the surrounding areas!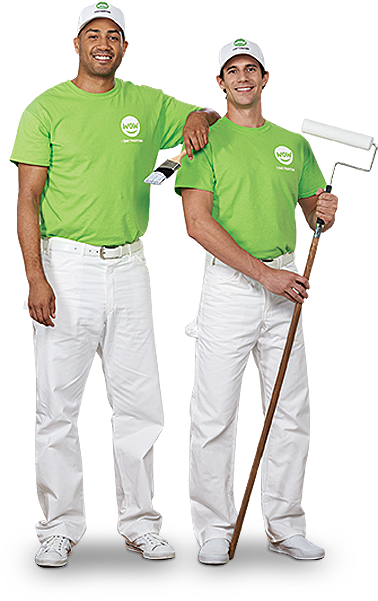 Professional Hope Painters
Looking for a professional painting contractor in Hope? Want your home, cabin, condo or commercial space painted with speed and quality? We're WOW 1 DAY PAINTING, and we're creating happy customers in Hope with our fast, high-quality interior and exterior painting services done in just 1 day. WOW!
Here at WOW 1 DAY PAINTING, our innovative painting system is a stroke of genius. By bringing the right number of friendly, uniformed painters to each project, we can complete painting jobs that take other contractors days or even weeks to finish in just 1 day.
Clear, Transparent Estimates
When you call us, one of our experienced estimators will come to your location at a time that works for you to discuss your painting project, help you choose your colours, and provide you with a clear estimate that's easy to read and understand.
Because we're a full-service painting company, our quotes include all the high-quality, low-VOC paints, supplies, and labour required to leave you with a professional painting job done fast.
Our motto is "Speed + Quality = WOW!"
Interior Painting Services
If you've always wanted to re-do your kitchen, change the colours in your bedrooms, or have your entire interior painted, we're here to help. We'll finish everything in just 1 day, so you won't have to worry about the disruption that painting can often have on your home and life.
And because our all-inclusive service covers all the low-VOC paint needed to complete your project, you won't have to worry about the smells, fumes, or environmental impact that painting usually has. We'll arrive at your home on time, quickly prep your walls, cover your furnishings with drop cloths, and paint your walls with speed and quality.
Before we're done, we'll clean everything up and take you on a tour to look at your newly-painted walls, and ensure that you're WOWed by our service. And because of our focus on creating happy customers, we'll even call you the day after to ensure that you are still satisfied.
Blink, and you'll miss us!
Exterior Painting Services
Whether you want to change the colour of your garage door, spruce up your window frames, or have your entire home painted, we're here to help. We have experience in painting all types of outdoor surfaces, including natural stone, concrete, cement siding, vinyl, brick, and wood. We can also sand and stain decks, fences, and other wood structures.
Our team of professional painters will arrive on time and ready to work, with all the equipment and supplies needed to paint the exterior of you home. We'll clean and pressure wash surfaces as needed, and take care to protect your landscaping and vehicles. WOW!
You'll be amazed at what a difference a day makes!
Commercial Painting Services
If you own or manage a hotel, retail space, or commercial building in Hope, you know how important it is to keep your property looking it's best. Here at WOW 1 DAY PAINTING, we're helping Hope commercial property owners and managers with our fast, quality painting services.
Because we're able to complete any size of project in just 1 day, you can give your space a complete make-over with minimal disruption to your staff and clients. We'll work with you to find a time that's best for your organisation, and we'll leave everything in perfect condition when we're done.
Schedule a Hope Painting Contractor Today!
To book your free, no-obligation estimate, and to learn more about how you can have your Hope home, cabin, or commercial space painted in just 1 day, call WOW 1 DAY PAINTING or go online today.
<! -- // row inner -->