Longboat Key Painters
Now proudly serving Longboat Key and the surrounding areas!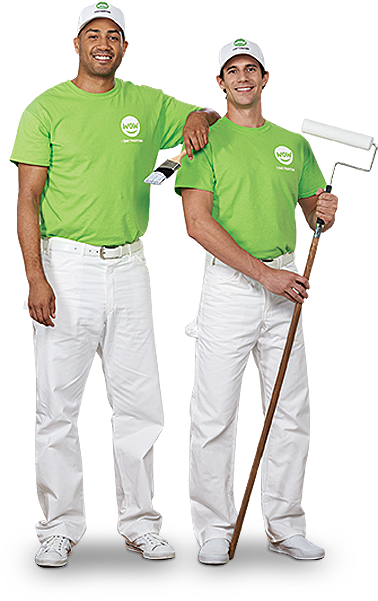 Longboat Key Painters
WOW 1 DAY PAINTING is a professional painting company that produces high-quality painting in just 1 day. If you are a homeowner, business owner, property manager, or realtor who wants interior or exterior painting, we'll give you the quality you expect in a timeline that's unexpected. Painting doesn't have to take days or weeks. Update your space with fresh with WOW 1 DAY PAINTING. Guaranteed awesome (and fast. and friendly.)
Creating Happy Customers
Why are we Longboat Key's favorite painters? We use a simple formula: Speed + Quality = WOW! Whether you're painting one room in your house, every room in your home or your entire exterior, our service is for you. With WOW 1 DAY PAINTING, your big painting job can be completed in as little as one day. But don't worry; we complete the job quickly, but that doesn't mean that we sacrifice quality! No matter how big or small the job—from single rooms to the entire interior or exterior of your home or business—our professional painters offer fast service that meets the highest of standards.
We offer a wide range of services, such as:
Exterior painting
Interior painting
Commercial painting services
Property management program
We offer the quality you expect in a timeline that's unexpected!
Why Choose WOW 1 DAY PAINTING?
We're one of the region's premier painting service providers, and we've built our reputation on offering fast, reliable service. How are we able to get the job done so quickly without compromising quality? It's simple: we use a unique technique and system that we've been perfecting for years. While other painting services send teams of two or three painters to complete a job, we send a big crew that is experienced in working together to get the job done quickly. We strive to ensure clear and consistent communication between us and our clients, ensuring that we understand exactly what our clients want. Each of our team members is bonded, insured and licensed, so you can have peace of mind from start to finish. As an eco-friendly painting service, and we use low VOC or no VOC paint, so you never have to worry about unpleasant odors or unsafe fumes.
Serving the Businesses of Longboat Key
In addition to providing our fast service to the households of Longboat Key, we also serve area businesses and property managers. We understand that when you're running a business, time is money. We strive to offer our efficient and reliable services to commercial clients with as little interruption as possible, giving businesses that "WOW!" factor and letting you get back to work!
About Our Painting Process
Once you've contacted us to discuss your next painting job, we'll schedule an onsite estimate. We will meet you right at your home or business and provide you with an all-inclusive and accurate price quote. On the day of the scheduled painting project, we'll send our big crew of friendly, uniformed professionals. Before the work begins, we do all the necessary preparation, from filling in holes to ensuring that the surfaces are clean and ready to be painted. We also ensure that your property and belongings are protected from paint drips and splatters by laying down drop cloths. After the entire job is done, we'll do a walkthrough with you to ensure your complete satisfaction. We offer the quality you expect in a timeline that's unexpected!
Schedule a Longboat Key Painting Contractor Today!
To learn more about WOW 1 DAY PAINTING and the services we offer in the Longboat Key region, give us a call today. We can get started showing you what a difference a day makes with a free estimate.
<! -- // row inner -->