Menlo Park Painters
Now proudly serving Menlo Park and the surrounding areas!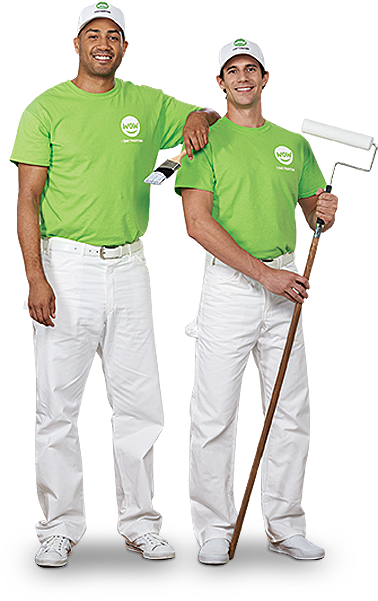 Professional Menlo Park Painters
Whatever painting services you need, whether residential or commercial, WOW 1 DAY PAINTING offers you the quality you expect in a timeline that's unexpected. We are able to ensure that paint jobs are completed by using big crews of friendly, uniformed painters that start and finish on time.
Our painters are experienced professionals that put quality first and foremost when completing every job. They are polite, friendly, and provide customers with exceptional communication throughout the day. In short, the work is guaranteed awesome (and fast. and friendly). WOW!
Add a Splash of New Paint
Whether you are a homeowner that is simply looking to freshen up your home, a realtor that needs to improve the curb appeal of a property before selling, or a business owner who wants to update the office, WOW 1 DAY PAINTING offers the quality paint jobs you want and need. Our 1 day service ensures that you can be back in your home or office by day's end, even for interior paint jobs. Blink and you'll miss us.
Creating Happy Customers
At WOW 1 DAY PAINTING, we always deliver speed and quality. Our big crews of friendly, uniformed painters mean we don't have to skip corners or rush. Our painters are hard working and detailed and we fully train them in our systems and techniques. We don't believe that you have to choose between speed and quality – so with us, you don't have to! We are confident that you will be WOWed by our results and we'll show you the work at the end of the day to ensure it. We may provide exceptional, professional painting, but our focus on creating happy customers is our real stroke of genius.
Free, No-Obligation Estimate
When you want to learn more about what a difference a day makes, WOW 1 DAY PAINTING Menlo Park will come to your home or business to provide you with a free estimate. Getting all the details of your painting needs means we can provide you with an accurate quote, and we'll be able to determine essential aspects of the project, like how much paint is needed, what prep work is required, and how many painters to bring so that we can complete your painting in just 1 day.
Whether you want a simple single color paint job or something a little more exciting, our painters will provide expert consultation and support for your paint job. We're the paint experts, after all, so we can help you understand what type of paint is best for the different areas of your painting project, and we can even help you pick colors.
We Use Eco-Friendly Paint
Because your family and pets are even more important to you than your home, and your coworkers and clients more important than the office, at WOW 1 DAY PAINTING we offer an eco-friendly painting service. We use low VOC and zero VOC paint that is safe for you and the air quality. What a stroke of genius.
Schedule a Menlo Park Painting Contractor Today!
Are you looking to change the color of the exterior of your Menlo Park home? Is paint beginning to chip or peel on the walls inside your Menlo Park office? Give us a call or book an estimate online to get started. WOW 1 DAY PAINTING Menlo Park will show you what a difference a day makes with the quality you expect in a timeline that's unexpected.
<! -- // row inner -->