Minnetonka Painters
Now proudly serving Minnetonka and the surrounding areas!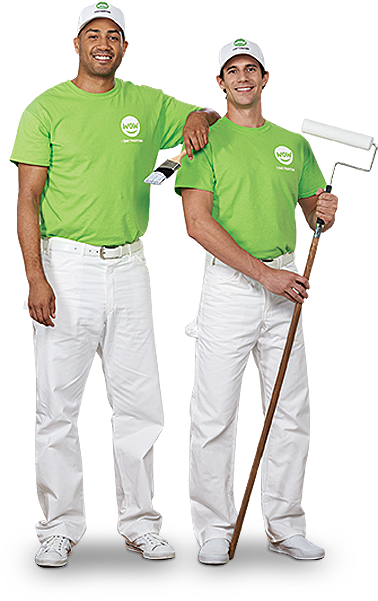 Professional Minnetonka Painters
Painting your home can be more tedious and tiresome than your 9-to-5. What if there was a way to complete an interior or exterior paint job in just 1 day, and do it without any hassle? Thanks to WOW 1 DAY PAINTING, there is, and you'll get results that are guaranteed awesome.
WOW 1 DAY PAINTING uses professional, local Minnetonka painters to help you add a splash of vibrant new color to your master bedroom, or provide the stroke of genius you need to liven up the environment in your office space. We believe in creating happy customers, which starts with fulfilling our 1 day promise.
What a Difference a Day Makes
WOW 1 DAY PAINTING promises to complete any paint job, interior or exterior, in just 1 day. We're so fast and efficient, blink and you'll miss us! Our promise of 1 day completion is not an estimation, it's guaranteed. How is this possible? It all starts with our accurate estimate process.
Our friendly, uniformed painters will come out to your home or office to conduct a detailed and professional estimation of your paint job, free of charge. The accuracy of our estimate allows us to determine how many Minnetonka painters are needed to complete your job and provide you with an accurate quote. This means we show up the day of the paint with the right number of painters in our big crew to complete the task in just 1 day.
We don't skimp on service though just because we promise 1 day completion. Our big crew arrives early to prepare the site for painting. We'll let you know which items should be removed from the room, and let you know which items can stay. We'll take the time to cover any remaining furniture, tape window trims, and cover any other edging to ensure the walls are the only thing that gets painted.
If we find any dents, holes, or dings in your walls we can complete minor repairs beforehand to ensure a brilliant finish in the end. We also offer window caulking to freshen up window sills and power washing to clean up exterior surfaces.
Residential Interior and Exterior Painting Services
WOW 1 DAY PAINTING is proud to offer interior and exterior painting services through our Minnetonka painters. Whether you want to repaint the master bathroom or plan to redo the entire upper level of your home, we'll help you get the job done in 1 day, because we believe in creating happy customers. At WOW 1 DAY PAINTING, we also offer exterior painting to enhance the curb appeal of your home.
When you work with WOW 1 DAY PAINTING, you won't believe what a difference a day makes.
Commercial Painting Services
We also provide painting services to commercial customers. Our uniformed, friendly Minnetonka painters can help you revitalize the look of your office quickly so you can get back to work without major interruptions to productivity in the office. In addition to working with professional office spaces, WOW 1 DAY PAINTING also provides services to property management groups and real estate agents in need of quick turnaround on vacant or for-sale units.
Creating Happy Customers
At WOW 1 DAY PAINTING, creating happy customers is extremely important. On every job, interior or exterior, home or office, our big crew checks on the quality of our work throughout the day to ensure we're living up to our 1 day guarantee. Before the paint is even dry, we conduct a walk-through to ensure no touch-ups are needed, and we'll clean up all the tape and coverings before we leave.
Best of all, our Minnetonka painters are licensed and bonded, so you can rest easy knowing your working with professional painters who stand behind their work. That's guaranteed awesome!
Schedule a Minnetonka Painting Contractor Today!
Experience the difference that WOW 1 DAY PAINTING can deliver on your next paint job. Give us a call today to schedule an estimate or go online and use our real-time scheduling tool. Work with WOW 1 DAY PAINTING and get the quality you expect in a timeline that's unexpected.
<! -- // row inner -->