Hiawatha Painters
Now proudly serving Hiawatha and the surrounding areas!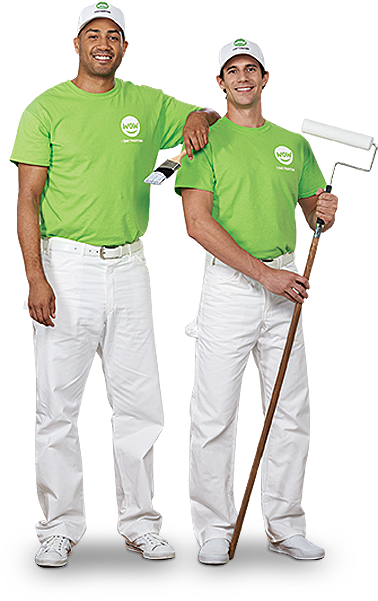 Professional Hiawatha Painters
Changing your home's aesthetic, increasing value, adding curb appeal, and protecting the exterior are all great reasons to get professional painting done. When you want this done with quality and speed, you need WOW 1 DAY PAINTING Hiawatha. We're ready to WOW you with the quality you expect in a timeline that's unexpected.
We are a professional painting company in Hiawatha that offers interior and exterior, commercial and residential painting. We can paint anything from a door to an entire home. We also offer partnerships with those who need regular painting for their own clients, like property managers and designers. We can get your painting done with speed and quality no matter the size or scope of the job.
What a Difference a Day Makes
Our big crews of friendly, uniformed painters who are professionally trained in our systems and processes, as well as painting, allow us to get every part of your paint job done in just 1 day! A single office, a couple of rooms, the front door and windows, or the entire interior and exterior – we can do it all. Our motto is Speed + Quality = WOW!
Free, No-Obligation Estimate
We'd love to give you a free, no-obligation price quote for your painting job. We'll come to your home or office to see exactly what you need painted. Once we have all the details, we can determine the amount of paint required, how many painters are needed for 1 day completion, and can provide you with an accurate quote. We can then schedule your home or office's paint day and call to confirm your painting-day details with you before the day arrives.
What to Expect During Painting Day?
We always show up on time and ready to WOW. Our big crew of friendly, uniformed painters will work diligently, while consistently checking their work, to make sure they are providing you with the quality you expect in a timeline that's unexpected. They are fully trained in completing every paint job with both speed and quality. What a difference a day makes!
We do all necessary prep work to the areas being painted before we begin painting to ensure a precise job. The interior rooms will have their floors and furniture protected, but we do ask that you put away and small knickknacks or valuables, as well as make sure your furry friends won't be running through. We then make any needed repairs to your walls needed such as sanding and patching. For exterior painting jobs, we will protect the plants and decking outside to ensure that paint goes just where it's supposed to and nowhere else. We'll also remove any mildew or mold present on the walls and trim before we start painting.
After the painting job is complete, we will walk through your home with you to make certain that everything was done to your satisfaction. We then clean up the painting areas to leave them spotless and the rooms ready to be used. It'll be hard to tell we were ever there- except that you will have freshly painted walls.
We Use Eco-Friendly Paint
We take our environmental responsibility seriously, and we don't want you to come home to harsh fumes once your painting job is finished. We use zero and low-VOC paints to reduce our environmental impact and to ensure that your home won't be full of harsh odors.
Schedule Your Hiawatha Painting Contractor Today!
Call us today or go online to schedule your free estimate. We'd love to WOW you with our quality painting done in just one day. Blink and you'll miss us!
<! -- // row inner -->