Anamosa Painters
Now proudly serving Anamosa and the surrounding areas!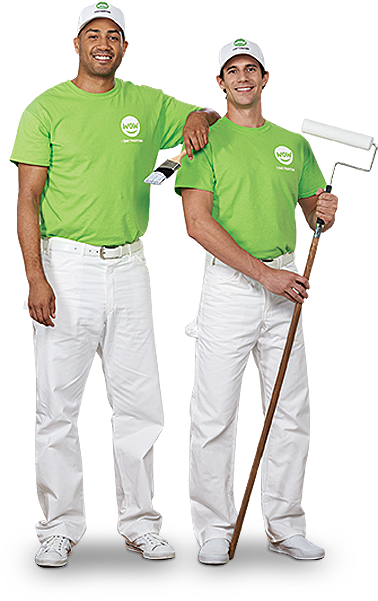 Anamosa Painters
You get exceptional service from start to finish with WOW 1 DAY PAINTING Anamosa. We are a professional painting company that will complete any painting project in just 1 day! We are dedicated to providing exceptional customer. How? By giving you the quality you expect in a timeline that's unexpected. Speed + Quality = WOW! We offer residential and commercial painting that is guaranteed awesome. (and fast. and friendly.)
If you're thinking about freshening up your home or office, but don't want to deal with the time and effort of doing it yourself, or the days or even weeks of disruption of a painting company, WOW 1 DAY PAINTING Anamosa has got you, your walls, your doors, and your windows covered! We offer full-service professional:
Interior painting
Exterior painting
Residential painting
Commercial painting
Professional Painting Contractors
We are professionals who don't think speed means compromising on quality. We give you the quality you expect in a timeline that's unexpected.
Our friendly, uniformed painters are professionals in every way: they are hard-working individuals who are fully trained in our systems and processes. Our painters arrive to every job on time in big crews – and it is our big crews allow us to get any painting project completed in just 1 day. That means we can complete any painting project for you with speed and quality. Blink and you'll miss us!
Guaranteed Awesome
Our process starts with a free, no obligation estimate. We'll schedule a time to come to your home or office to understand your painting needs and the scope of the work. Getting the details allows us to create a plan for our painters, and it means we can provide you with an accurate quote in writing. We'll call you to confirm the most essential details, like paint colors, prior to paint day. Then on paint day, our big crew will walk around with you to see exactly what is being painted. We are intent on creating happy customers! On paint day, we arrive on time and start by protecting your property with things like floor or lawn sheets and furniture covers. Then we'll get onto the prep work, like filling nail holes, sanding, scraping, removing mildew, and power washing. Next up is our quality painting! We'll continuously inspect our work throughout the day, and we'll even review it again with you at the end of the day to ensure you are WOWed. What a difference a day makes.
Residential Painting Service
There are many reasons people need residential painting completed. For some, it's just about freshening up outdated or faded colors. For others, it could be about protecting the exterior from the elements. Or it could be to add value and curb appeal, for your own enjoyment or perhaps the enjoyment of a future buyer. No matter the reason you want to paint the interior or exterior of your home (or both!), we will get your painting done with speed and quality.
Commercial Painting Service
Painting can also be important for your business. Whether it's freshening up the look to improve your employee experience, or it's updating to attract customers, we can get your painting completed with minimal disruption. You'll be back to work in no time! Professional Painting Programs We also offer painting programs with professionals who require regular painting services, like those in the real estate, property management, or interior design industries. We'll get your painting completed with the same 1 day promise, leaving you and your clients WOWed. Get your stroke of genius If you have painting that you need done, or are even just starting to think about it, give WOW 1 DAY PAINTING Anamosa a call or go online to schedule your free estimate. We want to give you the quality you expect in a timeline that's unexpected.
<! -- // row inner -->