Milton Painters
Now proudly serving Milton and the surrounding areas!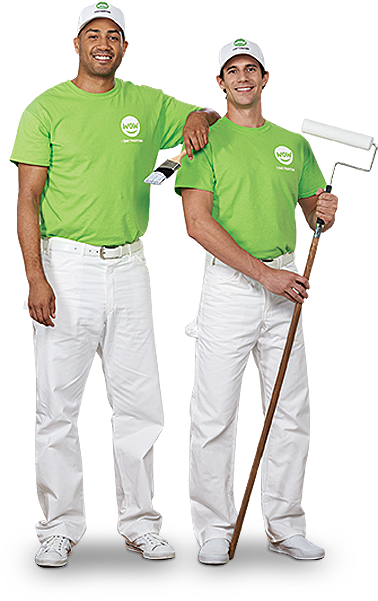 Professional Milton Painters
Does your home look a little drab from the street? Do you need to freshen up the look of your shop so potential customers can notice it more easily? Do you need to get a property on the market? Make your life easier by treating that home or business to a fresh coat of paint.
Getting your home painted doesn't have to discombobulate your schedule. Our crew of Milton painters can take care of it from start to finish in no time! That's our stroke of genius. We provide the quality you expect in a timeline that's unexpected, and we're here in Milton for one purpose: Creating happy customers.
We Have Large Crews of Milton Painters
Our large crews of professional painters can paint most exterior jobs in just 1 day. We respect your time, and we know how valuable it is. We want to minimize any disruption in your life, so we show up when we say we'll show up — You won't have to apologize for being late at work because your painters were late.
Even better, we finish the job when we say we'll finish. We're so fast, if you blink, you'll miss us. Even if your exterior painting needs are exceptionally large, we'll deliver faster than you thought possible, on the timeline we promised.
You'll love our painters. They're guaranteed awesome. (And fast. And friendly.) They show up in uniform, ready to get to work as a team. We send the right number of painters in our large crews to get the whole exterior of your house painted quickly. Forget about waiting weeks for that single painter to take his time painting a little at a time.
We Offer Reasonable Prices & Quality Products
Our prices will really WOW you, too. We give you an honest estimate, and what you agree to pay is what you actually pay. No add-on charges, no premiums for our speedy service. You confirm in advance what we're going to do, how long it'll take to do it when we'll arrive and finish, and what colors you want for your home's exterior. No surprises, and great communication at every step of the way.
We also use paint with low or zero volatile organic compounds (VOCs), because we care about the environment as much as you do. As a bonus, that means you don't experience odors and fumes when we're done painting. We also go out of our way to protect your landscaping, covering it and taking extra pains to cause no damage.
Schedule a Milton Painting Contractor Today!
As we finish up, we'll do a walkthrough while the paint's still wet so you can point out any little touch ups we need to do. And of course we follow up to make sure you're happy. Because that's our goal: making our customers happy.
By the way, we also paint home interiors. If you need mold or mildew removed, or if you need drywall repaired, we can take care of it all.
Wherever you are in Milton, from Dempsey to Harrison and from Old Milton to Beaty, we are your house-painting experts, ready to change the look of your home. What are you waiting for? Give WOW 1 DAY PAINTING a call today to get your free, no-obligation quote, and get ready to come home to a freshly painted home with curb appeal to spare. See what a difference a day makes!
<! -- // row inner -->