Dayton Painters
Now proudly serving Dayton and the surrounding areas!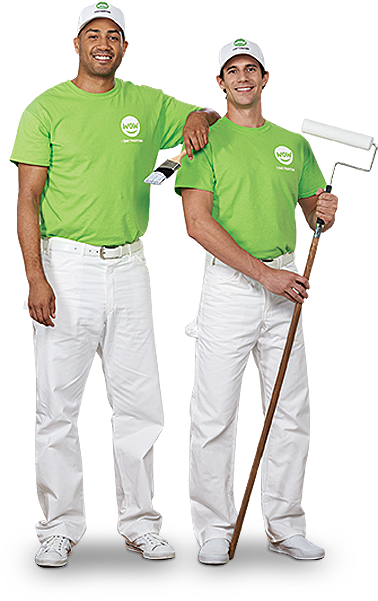 Professional Dayton Painters
WOW 1 DAY PAINTING offers the type of painting experience that you wouldn't even imagine a painting company to provide. We are a local, professional painting company that services the Dayton area. Our mission is to provide you with speed and quality. Our friendly, uniformed painters are fully trained for all types of paint jobs including necessary prep work.
When you hire WOW 1 DAY PAINTING Dayton, you get high-quality painting without having your home or business disrupted. We want to WOW you and give you your freshly painted space back."
A Full-Service Painting Company
WOW 1 DAY PAINTING provides comprehensive painting services in Dayton. We're a full-service company. Whether you need your commercial or residential space painted, we'll help you to get the job done. Our services include:
Interior home painting
Exterior home painting
Commercial painting
Real estate painting services
Property management services
Expect the quality you need in a timeline that's unexpected. Blink and you'll miss us!
We're proud to not only provide exceptional painting but also to impress you every step of the way in completing your project. Guaranteed awesome (and fast. and friendly).
Interior and Exterior Painting Service
With our interior painting services, we start by laying down floor sheets, covering furniture, and taking any other necessary steps to ensure the only thing that gets paint on them is the walls. We'll also prepare the walls for a quality paint job by filling holes and sanding. And our thorough cleanup and use of low and no VOC paints means that when you get home, there won't be a mess or harsh fumes greeting you at the door. The only thing we'll leave behind is a fresh, high-quality paint job.
With our exterior painting services, we start by covering your decks, outdoor furniture, and garden. Then we'll thoroughly prepare the exterior by power washing, scraping, and sanding as needed. Our high-quality painting will not only protect your exterior from the elements, but it will add exceptional curb appeal.
The Painting Process
The WOW 1 DAY PAINTING process begins with a free estimate. We'll get all the specifics of your painting project in order to provide you with a detailed quote and give our friendly, uniformed painters exact instructions. After we've scheduled your paint day, we'll call in advance to reconfirm essential details like start time and paint colors. On paint day our big crews will arrive on time. We'll do all necessary prep work – like filling holes, caulking, and pressure washing – to ensure that we leave you with an exceptional and lasting paint job.
We'll also make sure to be respectful of your belongings by protecting the floors and furniture, or garden and walkway. Then we'll get to painting with our low or no VOC paint. When we've finished painting, we'll inspect the work to ensure we've expertly completed the job. Then we'll show you the exceptional quality painting we've completed to make sure you are completely satisfied. After we've WOWed you, we'll fully clean up so that all you are left with is the fresh paint!
We also offer painting partnerships for those in industries like real estate, commercial property, design, and more. If you're relying on us to provide your clients with speed and quality painting, you'll be WOWed!
Schedule a Dayton Painting Contractor Today!
If you have an upcoming painting project – whether you've already picked out paint colors or are just starting to get tired of the current shades on your walls – WOW 1 DAY PAINTING Dayton can offer you the exceptional customer service you need. We can handle any type of paint job in just 1 day! Blink and you'll miss us.
Call us today for an estimate on your painting project. Our business is built on providing the quality you expect in a timeline that's unexpected. Blink and you'll miss us!
<! -- // row inner -->