Leander Painters
Now proudly serving Leander and the surrounding areas!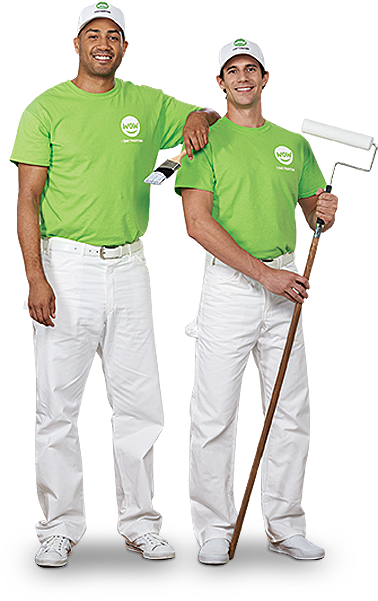 Professional Leander Painters
How much free time do you have to put fresh coats of paint on the walls of your home or office? What about the exterior of your home? Do you think you can complete your own painting with the quality you expect in a timeline that's unexpected? Rather than waste your own time and money doing the job yourself, hire the Leander painters who can get the job done quickly and professionally.
WOW 1 DAY PAINTING is a professional Leander painting company that believes in delivering a stroke of genius that is quick, efficient, and guaranteed awesome. Our Leander painters are proud to live up to our brand name. At WOW 1 DAY PAINTING, you won't believe what a difference a day makes!
The Benefits of Licensed and Bonded Painters
A lot of companies make promises about their painting professionals, but at WOW 1 DAY PAINTING we live up to each of our promises, and deliver exceptional service that is above and beyond the average. Our primary goal is creating happy customers, and we do so by delivering the quality you expect in a timeline that's unexpected.
All of our Leander painters are licensed, insured, and bonded professionals. This means you get a quality paint job with the peace of mind that can only come from professional Leander painters. On top of that, we stand behind our services with a two-year warranty so you don't have to worry about problems down the road.
Most importantly, we believe in a green approach to painting. We use zero or low-VOC paints that are environmentally friendly, and minimize harsh fumes so you can get back to enjoying your home or using your office space quickly.
A Full-Service Painting Company
At WOW 1 DAY PAINTING we are proud to provide the Leander painting services that suit any situation. Guaranteed awesome. Our residential services include the following options for homeowners:
Interior painting (from a single room to an entire home)
Exterior painting (including facades, siding, doors, and windows)
Painting prep work (including sanding, filling holes, caulking, and power washing)
When it comes to commercial services, WOW 1 DAY PAINTING really shines. Our professional Leander painting company works with businesses of all sizes, providing quality painting of interiors and exteriors. Our commercial painting services include:
Interior painting (from a single office to an entire floor)
Exterior facade painting
Real estate painting programs
Property management painting programs
With each and every job we complete, our professional Leander painters take care of more than just painting your walls. We show up for every job with the materials we need to protect the items in your home or business. After completing a thorough walkthrough, we'll tell you which items can be removed from the space and which ones we can take care of.
Items left in the room, such as carpet and furniture, are properly cared for by our friendly, uniformed painters to protect against damage.
Our Painting process
Every WOW 1 DAY PAINTING job starts with a free estimate onsite. We'll come to you and provide you with a written, detailed proposal for your project before we open a single can of paint. From there, we go through the preparation phase where we finalize paint colors with you, schedule our big crew of friendly, uniformed painters to complete your job in 1 day, and perform any prep work required to ensure a quality paint job that lasts.
When painting day comes, we'll start and finish on time. Our professional Leander painters are organized and efficient, so we finish the job as promised. Blink and you'll miss us!
Schedule a Leander Painting Contractor Today!
When you're ready to revitalize your family room, add curb appeal to the outer façade of your home, or improve the atmosphere in your office, give WOW 1 DAY PAINTING a call. You can also go online to receive a free estimate. Contact us today and experience what a difference a day makes.
<! -- // row inner -->