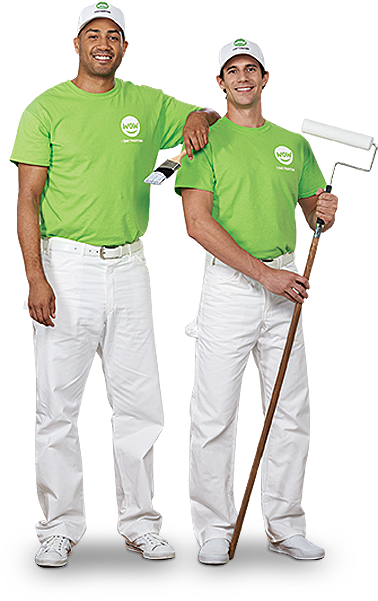 We love what we do! But don't take our word for it, see what our customers have to say!
The team painted my entire 1800 sq ft home. Project required 2 coats and sometimes 3. Dated dark colors were replaced with tropical bright happy colors. Each crew member was the utmost professional and courteous. Each one insisting that I was constantly please with the outcome. I am not certain which is more awesome, the new paint and look or how awesome Steve and his crew was. I certainly recommend Steve Lewis and WOW 1-Day Painting.
- Rick Richter, Sarasota, Florida
The painters at WOW 1 DAY are very talented, meticulous, and professional. I am very satisfied with the result of my paint job.
- Kristen, Austin, Texas
John and his team went above and beyond their call of duty. They not only manage to finish the job in few hours, but they also fixed our impossible -to-fix wall. They kept coming back to make sure everything was perfect. All the bumps and imperfections in the walls were gone.
- Taz Kamal, Hamilton, Ontario
The team was great. Showed up when they said they would. Preparation was very thought out. Performed a couple task that weren't in the bid and didnt charge or complain about it. The job was completed above my expection. And at a price that was that was very far.
- Randy Randy, San Jose, California
Good communication from estimator. Pleasant workers. Excellent job.
- Steve Blackwell, Calgary, Alberta
Arrived on time, painters were friendly and efficient. Completed the job in a timely manner.
- Melanie L, St. Catherine's, Ontario
Very punctual and completing work on time as scheduled, very nice people and Highly recommended.
- Todd Bowman, Cincinnati, Ohio
Quality workmanship , Do What they say they are going to do.
- James Fewagle, Knoxville, Tennessee
ever had better experience working with contractor Jason follow through gave more than expected wished I had more house to paint
- Mike Orrell, Detroit, Michigan
Timely quote, accommodated quick schedule, clean and great job. It was 10s all the way around.
- Brandon Yanskey, Dallas, Texas
<! -- // row inner -->