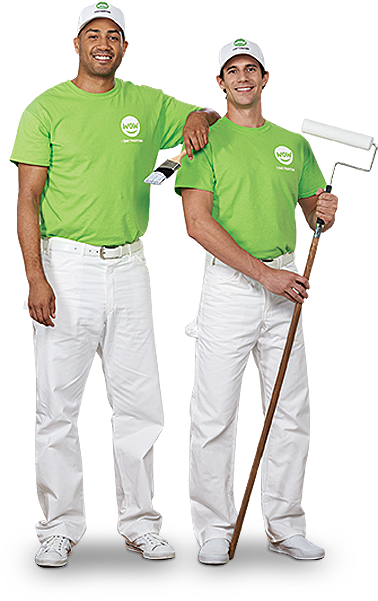 We love what we do! But don't take our word for it, see what our customers have to say!
We got back from Montreal and we are very pleased with the color and pleased with the work your team did, WOW'd even!
- Kurt S, St. Catherine's, Ontario
Great painters, faux finish was done perfect. Great people to work with.
- Helen W. , Hinckley, Ohio
extremely clean and organized, the team that was here today was absolutely amazing. They were all extremely professional, polite and yet sounded like they were enjoying themselves talking to each other throughout the day. This is my second time using WOW 1 day Painting and it won't be the last. I have told everyone about how great you are. I was also re-assured that if I found any spots that may have been missed, they would be back to fix it. Nothing but super impressed with today's team. Thank you so much
- Dianne Froggatt, Hamilton, Ontario
Amazing customer service, as I organized painting of a property from Ontario, Work to be done in British Columbia. It went flawless, Lee was great to deal with personality to performance all BRILLIANT
- Sharon Scott , Vancouver, British Columbia
They were able to start painting the entire exterior of my house the very next day after they gave me a quote when I absolutely needed it to be done on that time frame. They were very reliable, trustworthy, professional & nice. They went over every detail.
- Gloria Gregg, Miami, Florida
They were professional, fast, super tidy and great price!
- Jodie Cohan , Vancouver, British Columbia
They were punctual, precise with painting and left our place in order after painting. Moreover they delivered on the 1 day painting promise which was one of our priorities. I would definitely recommend it to friends and family.
- Roberta Cernautan, Vancouver, British Columbia
ever had better experience working with contractor Jason follow through gave more than expected wished I had more house to paint
- Mike Orrell, Detroit, Michigan
The painters were personable and did everything they promised. We plan on using them again in the future. They did excellent work and a high quality job.
- Scottsdale Customer, Scottsdale, Arizona
Alex&Edgar were so polite, professional and clean! As they took a lunch break Alex asked me if I needed anything from the store which I thought was terribly sweet! Thank you so much for having such great guys, you should be very proud of them!
- Susan Hoehi, Westchester, New York
<! -- // row inner -->