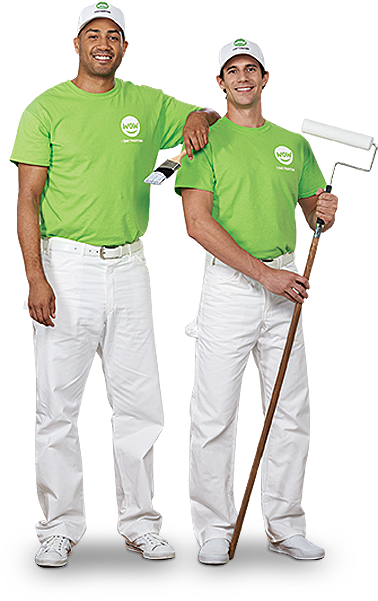 We love what we do! But don't take our word for it, see what our customers have to say!
Mike communicated with me professionally to figure out a schedule that met my needs but also was practical for them as well - I understand I am not their only Customer. I'm a Contractor myself with a very busy schedule and having my phone calls or texts returned in a timely manner was much appreciated and allowed me to view and adjust my schedule accordingly.
- Bill Malone, Baltimore, Maryland
We recently had the pleasure of working with Ramsey Frangul and his team in the Cedar Rapids, Iowa market. What a great experience! From submitting an inquiry to job completion, they were wonderful to work with. Ramsey was always updating me on the status of the project beginning with the initial walk around for quoting. His quote came back extremely fair and they were able to schedule my project quickly. His team was professional and courteous. I talked with Ramsey daily throughout the project. I appreciate the opportunity to do a final walk through. There were very few touch ups needed and they were quick to get them done. Oh…and it looks fantastic!!! I would not hesitate to recommend Ramsey and his team to family, friends and neighbors. I am so happy that they are a qualified option in this market!
- Kristy & Dan Ryan, Cedar Rapids, Iowa
Great service, great price, no complaints. I'd recommend the WOW 1 Day team to anyone.
- Chris Kurtzman, Scottsdale, Arizona
WOW 1 DAY PAINTING gave us a competitive price and looked after us and our project using quality materials applied by skilled trades people, on time and on budget! Who can ask for more!
- Fred & Judy Roman, Fraser Valley, British Columbia
Met with Lee for the estimate, which went well and he was a very nice guy. Once the day came to have the work done Robby and Ezekiel did the actual painting and it came out perfect! I would recommend and use Wow for any future needs, this company is amazing to work with and very courteous.
- Ryan Sabouneh, Scottsdale, Arizona
The service went very well. I had them paint the hallway, doors, trim and ceiling. Two painters were out and completed the job in about 6 hours. The painters were personable and did everything they promised. We plan on using them again in the future. They did excellent work and a high quality job. They did an immaculate job with the clean up. I had no problem scheduling the deal.
- Kevin H, New Rochelle, New York
Polite and professional crew /had performed a quality job/ willing to be interviewed by any media / world of difference between what was and the result of our work/ looks marvelous/ cannnot put into words his pleasure with the job and Brenden was super to work with.
- Glenn Hurst, Vancouver, British Columbia
Wow 1 Day paining was very thorough, professional and efficient.
- Mary Montgomery, San Diego, California
They were beyond punctual and professional showing up early each morning (we had wallpaper that needed a day to be stripped and walls prepped prior to painting) and explaining each step in the process for me. The crew worked extremely hard and left after 7pm on the final day after a full day of priming and painting. They left my kitchen looking beautiful thanks to the new paint job and the floors were cleaner than when they arrived! They also brought me a bouquet of flowers, which was a very nice touch. : ) It's been a week since they finished and my husband and I love the look of our updated kitchen and are definitely going to contact WOW 1 day painting again for our cabinets and other rooms in our home!
- Jennifer Rinn, Bergen County, New Jersey
We had our living room painted in our house recently. I was really pleased how the WOW crew was on time, finished the job in less time than they estimated, and most importantly did a very good quality job for a fair price.
- Tracy H., Fort Collins, Colorado
Great service easy to book, in and out very quickly very easy process starting with the call center, friendly and wonderful staff will really just recommend to all.
- Alison Heden, Toronto, Ontario
extremely clean and organized, the team that was here today was absolutely amazing. They were all extremely professional, polite and yet sounded like they were enjoying themselves talking to each other throughout the day. This is my second time using WOW 1 day Painting and it won't be the last. I have told everyone about how great you are. I was also re-assured that if I found any spots that may have been missed, they would be back to fix it. Nothing but super impressed with today's team. Thank you so much
- Dianne Froggatt, Hamilton, Ontario
They came out and gave me the estimate on the spot. The estimated was lower than other, and they were able to come paint the next week. They did the job and it was well done. They cleaned everything up, and even helped me with some of my own "oop" mistakes on my ceiling. I will definitely call them again.
- Debra Bickford, Knoxville, Tennessee
They picked the right name for their business! They showed up when they said that they would, finished ahead of schedule and did a great professional job at a very competitive price. I would definitely use them again!
- Coni V., Fort Collins, Colorado
Phenomenal job. Bill and his team did a wonderful job. In great detail. They make sure the job is done right. Quick service. Thank you.
- Ramon Escalera, Charlotte, North Carolina
They came, and they stayed on the job until it was done. Theses saved us, we have had such bad experience with a few contractors, who stole deposits from us, who showed up high on drugs, these guys brought a true foreman with 35 years experience, and we were so grateful, that they picked up the job in such great way. I give them my highest recommendation. They are so dependable, you can give them our highest possible rating. We were feeling desperate after the last painting company that had contact with us. We gave them a deposit of $1600 and then we never heard from them again. WOW didn't take any money from us, until the job was done to our satisfaction, and we can use them without reservation. They saved us, I don't know where we would be at if it had not been for Joe and Marc Novak coming along to work with us to get this job done. I am so grateful to these guys, because our house looks so beautiful now, we have eight different colors on, it looks gorgeous. If you want to do a promotion for Angie's list, send them out here, we'll tell you our story, and all of it is true. I've never met these guys, but they were true to their words, and they came by and finished the job.
- Cathy Wilson, Elgin, Illinois
2367Great service and work! Thanks!
- Daniel Williams, Mississauga/Oakville, Ontario
I can't believe what can be accomplished in just one day! I was truly amazed and would recommend to anyone!
- Casey Johnson, Scottsdale, Arizona
Just a fantastic job, always did painting herself and very please with results, the team went ou their way to assist a disabled person and will give an A+ to all she reccommends to WOW
- Jean Gairns, Ottawa, Ontario
I was very happy with Mike's communication regarding our project. When we went into Sherwin Williams to pick out our paint color and the paint guy there referred to Mike and said what a great guy he was to work with, we knew we had picked the right company. The painting job looks absolutely amazing and the price couldn't be beat..
- Aaron & Sarah White , Minneapolis, Minnesota
They arrived on time, did an awesome job, were professional and friendly. I would use them again in a heartbeat.
- Karyn Williams, York Region, Ontario
Before choosing Wow, I was researching Yelp and couldn't get Painters to fit my timelines. My colleague referred me Wow and I called them. Estimation appointment took sometime but actual Paint Job was scheduled and done very quickly. They are very professionals and done an awesome job. Very punctual and accommodated our requests. Used quality Paint and changed home's interior and brought a new look. I would definitely recommend.Thanks
- Nages Meesala, San Jose, California
Tyrone and his team at Kitchener-Waterloo Wow1Day painted the interior of a 1,540 square foot apartment in our 117 year old Victorian income property. From start to finish, the entire process was quick, efficient, professional and exceedingly courteous. Exceptional service at a fair price and accomplished in an incredible 16 hours! I will definitely use Tyrone and his team again.
- Michelle B, Kitchener, Ontario
Could not have had a better experience. The quote was done the next day after calling. The pricing was great. The work was scheduled quickly and completed on-time and in one day as promised. The work was of high quality and looks good. I would highly recommend WOW 1-Day Paining.
- Mike M, Rosemount, Minnesota
great experience well organized and excellent communication
- Giselle Damiano, Toronto, Ontario
Efficient communication and service. Polite and professional. Cleanliness and skill are A+.
- Laura Pillarella, Worcester, Massachusetts
It went wonderfully. I appreciate the speed with which the whole process took place, from first contact to job completion. All representatives from the Wow were wonderful to work with from the estimate to the paint job to billing. A perfect experience for someone new to town with no recommendations. I, however, can recommend them highly.
- Stephanie Anthony, Geneva, Illinois
Very professional and on time! My kind of people!!
- Megan Bentley, New York, New York
The room looks great as usual-quality paint, clean trim and no roller marks on the wall. The painter was presentable, very cordial, told us what he was doing when we asked, and cleaned up when he was done. Bonus is they always arrive on time!
- Tracy Bank, Washington, D.C., District of Columbia
The quality of work performed from estimating to cleanup was fntastic.
- Jo Hunt, Worcester, Massachusetts
<! -- // row inner -->