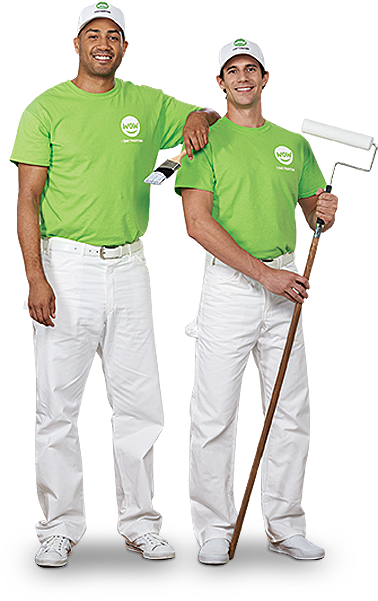 We love what we do! But don't take our word for it, see what our customers have to say!
Quick, clean, professional service. Made the process so easy!
- Melissa Supraski, Miami, Florida
Leesha offers superior customer service, the price is fair and good quality. Receiving exceptional value is what will keep me coming back and keep recommending her.
- Renee Lavallee, Ottawa, Ontario
Customer service and friendliness was superb! I can't think of another experience where everyone I dealt with in person was this friendly and professional. Great experience, thank you.
- Raymond Sze, Vancouver, British Columbia
Friendly, courteous staff who did a professional job for a reasonable cost and completed the job in the time promised.
- Kaveeta Ajwani, Ottawa, Ontario
Could not have had a better experience. The quote was done the next day after calling. The pricing was great. The work was scheduled quickly and completed on-time and in one day as promised. The work was of high quality and looks good. I would highly recommend WOW 1-Day Paining.
- Mike M, Rosemount, Minnesota
Awesome crew, they even took the time to care for my dog. I'd recommend them to anyone looking for awesome painters.
- Jorge R, Crystal Breach, Ontario
From the first time we called WOW to set up an initial meeting to their final paint job, the process was easy and the staff was superb. Travis was very accommodating. The painting crew (Jacqueline, Colin, and George) were amazing, friendly, and the bedrooms look wonderful. We would definitely call them again for our other rooms.
- Tony Leite, Mississauga/Oakville, Ontario
I can't believe what can be accomplished in just one day! I was truly amazed and would recommend to anyone!
- Casey Johnson, Scottsdale, Arizona
Wow indeed! Alexis and his crew just finished our house. it looks amazing, and was just the change we were looking for! In under two days, we went from dark and closed-feeling to open and bright. What's more is the crew was a total delight to have here; they are excellent painters and totally nice guys. I can't believe how fast and how well they worked. When the rain stops, we'll be looking forward to having Wow 1 Day Painting come and paint the exterior. It feels like a brand-new house. :)
- B.M., Sparks, Nevada
Job well done, no paint splattered on my floor, or any other furniture., I am very happy with the job they've done. They are also quick. Two-time customer.
- Heather and Clarke D, St. Catherine's, Ontario
They were able to start painting the entire exterior of my house the very next day after they gave me a quote when I absolutely needed it to be done on that time frame. They were very reliable, trustworthy, professional & nice. They went over every detail.
- Gloria Gregg, Miami, Florida
The crew at WOW 1 Day Painting were quick, efficient, polite and did a spectacular job painting and cleaning the area afterward.
- Nancy McCune, Worcester, Massachusetts
Wow 1 Day Painting finished our job today and it is amazing! We went from dark and closed-feeling house to bright and open. The crew were all such nice guys and they work FAST. Alexis was totally communicative about the whole process and the painters always let us know how far they had gotten and how much more time it would take. We will use them in the future for our exterior too. :)
- Beth Mclaughlin, Reno, Nevada
The painters were personable and did everything they promised. We plan on using them again in the future. They did excellent work and a high quality job.
- Scottsdale Customer, Scottsdale, Arizona
The entire customer experience. You grabbed me for life and all I was doing yesterday was talking about your company. I teach a class in Humber about Digital Projects and dealing with customers, I took my flowers and my mug to teach the students how to make a great customer experience. And yeah of course the wall instead of being yellow, is green... an absolute stunning green. Makes me happy every time I see it. Not because of the color, but because of how you guys made me feel. Thank you!!
- Luis Balaguer, Mississauga/Oakville, Ontario
They went above and beyond what they said would do. Very professional and polite. They took care of every little detail and would hire them again or recommend them to a friend. Thanks Jason, Jullien and the crew!
- Horacio Barajas, Calgary, Alberta
Lovley people Tracie explained what she was do every step of the way. amazing group of people, beyond his expectations, so very very pleased, you can't tell they were help except the walls are a different color
- Bruce Haynes, York, Ontario
Wow made it really easy to get my house painted. They showed up on and gave me a fair price. 5 Stars.
- Mark Tevis, Scottsdale, Arizona
Excellent service and work guys, They even took my stuff to the dump for me.
- Flo L, Welland, Ontario
Timely quote, accommodated quick schedule, clean and great job. It was 10s all the way around.
- Brandon Yanskey, Dallas, Texas
Perfect! Polite, professional, friendly, top quality work.
- Jack S, Niagara, Ontario
John and his team went above and beyond their call of duty. They not only manage to finish the job in few hours, but they also fixed our impossible -to-fix wall. They kept coming back to make sure everything was perfect. All the bumps and imperfections in the walls were gone.
- Crystal Mccovely, Las Vegas, Nevada
Absolutely beautiful job, fantastic communication throughout the job. I am 100% wow-ed and even recommended your company already just this morning to a realtor who was very eager to know who did such a great job.
Met with Lee for the estimate, which went well and he was a very nice guy. Once the day came to have the work done Robby and Ezekiel did the actual painting and it came out perfect! I would recommend and use Wow for any future needs, this company is amazing to work with and very courteous.
- Ryan Sabouneh, Scottsdale, Arizona
The service went very well. I had them paint the hallway, doors, trim and ceiling. Two painters were out and completed the job in about 6 hours. The painters were personable and did everything they promised. We plan on using them again in the future. They did excellent work and a high quality job. They did an immaculate job with the clean up. I had no problem scheduling the deal.
- Kevin H, New Rochelle, New York
The team was great. Showed up when they said they would. Preparation was very thought out. Performed a couple task that weren't in the bid and didnt charge or complain about it. The job was completed above my expection. And at a price that was that was very far.
- Randy Randy, San Jose, California
The WOW crew was honest and upfront about everything. I got several quotes and they followed up very quickly and clearly answered all of my questions and concerns. They explained the quote and cost in detail and even came back out for free. I have already referred WOW to friends and family who are thinking about giving their home or office a new look.
- Michael Dinn, Scottsdale, Arizona
I am so happy with WOW 1 DAY PAINTING service that I've already recommended their services to a colleague. From the initial contact with Tyrone and the mid day update/photos to the follow-up at the end of the day to ensure I was happy made for a fantastic experience with WOW 1 DAY PAINTING. They were on time; professional and did a great job. I would not hesitate to call WOW 1 DAY PAINTING again.
- Brenda Slater, Kitchener/Waterloo, Ontario
amazing experince John and crew were great through every step from quote to color to painting,everything went smoothly, got everything our wish list done with all smiles, even with last minute changes,absolutly happy, cheerful great fun experience will recommend to all I know
- CanRef Flamborough Manse, Hamilton, Ontario
They were amazing. Four painters showed up, repaired large and small areas needing plaster work. There painting is some of the best work I've seen. I highly recommend them.
- Stuart Weinberg, Miami, Florida
<! -- // row inner -->