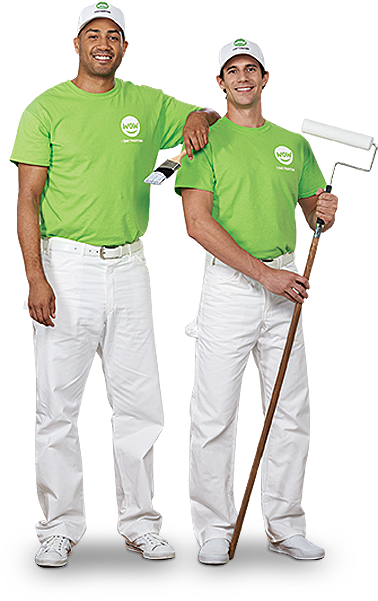 We love what we do! But don't take our word for it, see what our customers have to say!
Everything... costumer service, quality... overall the experience was amazing
- Steffi Gabay, Miami, Florida
Peter and his team arrived on time, and conducted themselves professionally during the timeframe of our project. Peter and his team fixed a number of deficiencies (i.e. things that were supposed to be primed or areas that were not necessarily paint ready to create a ""perfect finish"") without hesitation and did an amazing job painting our renovation. I would definitely recommend WOW 1 DAY PAINTING to friends and colleagues. Actually, I have been recommending WOW since the beginning of our project to many people. If I had another project in the Toronto area, I would specifically request Peter and his team. I want to thank Peter, Dino, Joe, Sean, Lazlo, Luiz, Rob, Dan and Josh for an exceptional job! And of course George Gill and Val for an amazing experience when they were on-site to give us a quote! Our positive experience with the company started a few months ago with 1-800-GOT-JUNK! I realized that WOW was part of the same umbrella, and because of the amazing service that we had from the crew of guys that came out to empty the contents of the same space that WOW painted, I was sure that hiring WOW would not be a mistake!
- Kim Jones, Toronto, Ontario
I can't believe what can be accomplished in just one day! I was truly amazed and would recommend to anyone!
- Casey Johnson, Scottsdale, Arizona
Quality work Professionalism Friendly
- Betty Maloney, Calgary, Alberta
They arrived on time, did an awesome job, were professional and friendly. I would use them again in a heartbeat.
- Karyn Williams, York Region, Ontario
They were on time and had on a WOW uniform. They made sure everything was covered prior to painting and cleaned up afterward. They were all polite and professional. They did an awesome job!
- Shelia Rollinson, Dallas, Texas
Great customer service, very accommodating, and affordable. The General manager Sion and his team are amazing, so happy I didn't settle for another company.
- Ashley Edwards, Miami, Florida
The painters at WOW 1 DAY are very talented, meticulous, and professional. I am very satisfied with the result of my paint job.
- Kristen, Austin, Texas
The service went very well. I had them paint the hallway, doors, trim and ceiling. Two painters were out and completed the job in about 6 hours. The painters were personable and did everything they promised. We plan on using them again in the future. They did excellent work and a high quality job. They did an immaculate job with the clean up. I had no problem scheduling the deal.
- Kevin H, New Rochelle, New York
They picked the right name for their business! They showed up when they said that they would, finished ahead of schedule and did a great professional job at a very competitive price. I would definitely use them again!
- Coni V., Fort Collins, Colorado
<! -- // row inner -->