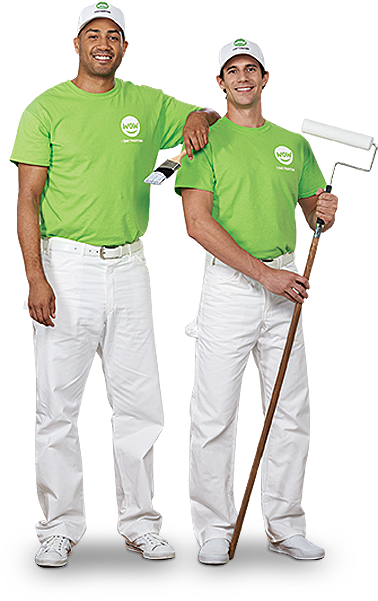 We love what we do! But don't take our word for it, see what our customers have to say!
Absolutely beautiful job, fantastic communication throughout the job. I am 100% wow-ed and even recommended your company already just this morning to a realtor who was very eager to know who did such a great job.
WOW!! Many thanks to Kyle and Marvin's team. Wish we would have found them much earlier in the game. After several bad experiences and wasting a lot of money we were finally Wowwed!
- Ewelina, Forest Hills, NY, Washington
Alex&Edgar were so polite, professional and clean! As they took a lunch break Alex asked me if I needed anything from the store which I thought was terribly sweet! Thank you so much for having such great guys, you should be very proud of them!
- Susan Hoehi, Westchester, New York
Excellent service!
- Nathaly Nessim, Miami, Florida
The team at Wow were incredibly easy to work with. Their estimate was more than fair and were very professional. They were clean and respectful of my home and our family. We felt very comfortable with the guys working at our house and were very nice people. The results were great and you could tell they really cared about the finished product. The details and their lines were clean and had zero complaints. I would recommend using Wow to anyone that needs their house painted! Good work guys!
- William Cain, Scottsdale, Arizona
ever had better experience working with contractor Jason follow through gave more than expected wished I had more house to paint
- Mike Orrell, Detroit, Michigan
They went above and beyond what they said would do. Very professional and polite. They took care of every little detail and would hire them again or recommend them to a friend. Thanks Jason, Jullien and the crew!
- Horacio Barajas, Calgary, Alberta
WOW 1 Day Painting was very accommodating in terms of a date and time for the work to be completed and by allowing me to send pictures of the walls to be painted while construction of my home was ongoing. This allowed me to have a general idea of how much my paint job would cost. Once construction was complete, an estimator (his name was Steve... super friendly and knowledgeable guy!) came out to give a final estimate before the work was completed. The work itself was impeccable. The painter's attention to detail was SPOT ON and my feature walls turned out amazingly well. No streak marks and no imperfections. The work was completed in under 6 hours. I couldn't be more pleased with the results!
Did everything right. Showed up on time. Cleaned the area after the work left it spotless. Covered all furniture with no issues. Great work guys will use u again.
- Paul Rene, Miami, Florida
very good, very friendly painters WOW from all neighhbors that came into see the job
- Sheila Pattison, Toronto, Ontario
<! -- // row inner -->