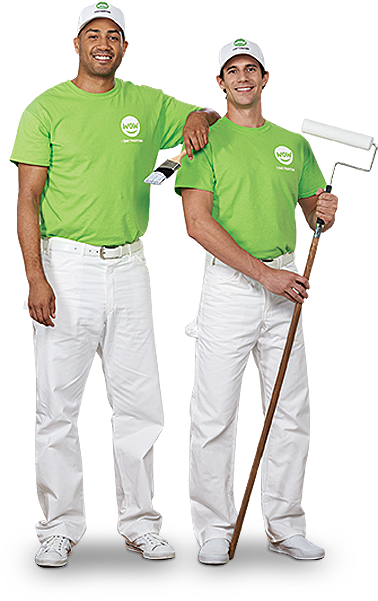 OUR COMPANY
We realize that having your house or workplace painted isn't usually very fun. That's why we created a system that allows us to get the job done with minimal interruption. We'll be in and out in no time, and your space will have a fresh, new look.
Blink, and you'll miss us!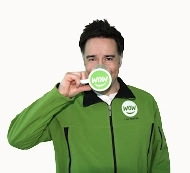 BRIAN SCUDAMORE, FOUNDER & CEO
Brian Scudamore is the Founder & CEO of WOW 1 DAY PAINTING. He is widely recognized as an leader who has used the phenomenal success of his first brand, 1-800-GOT-JUNK?, to revitalize other service-based industries.
Brian saw the opportunity to shake things up in the painting industry in 2010, when he had his own home painted in just one day. He launched WOW 1 DAY PAINTING with a promise to deliver quality work on quick timelines: SPEED + QUALITY = WOW!
Brian has received national recognition in the media and business community. WOW 1 DAY PAINTING has celebrated appearances on ABC Nightline, Undercover Boss Canada, and the hit HGTV show, The Property Brothers. The story of Brian's second brand has been told in Fortune, Entrepreneur, Inc., Wall Street Journal, Fox Business, CNN, Globe & Mail, and the National Post.
Brian has been honored with a number of accolades, including the International Franchise Association's Entrepreneur of the Year Award in 2007, and was inducted into the CEO Hall of Fame for lifetime achievement in 2012. As a public speaker, Brian shares his story of entrepreneurial success on conference stages throughout North America.
Brian and his family live in Vancouver.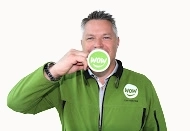 ERIK CHURCH, COO
Erik joined WOW 1 DAY PAINTING in November 2011 as Chief Operating Officer. Prior to his current post, Erik led EF Education Canada, the largest privately-held education company in the world.
As a hands-on leader, Erik believes the best way to learn anything is by living it. This means he's often out visiting franchises and getting to know our Franchise Partners. He is committed to creating strategic and operational plans that are realistic and capable of delivering positive growth results for our company.
Erik is a motorcycle enthusiast who has ridden across Africa, from Mexico to the Arctic Circle, and across the Gobi Desert in Mongolia.
For Erik and his family, Toronto is home.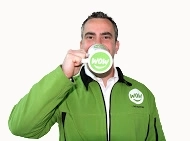 JAMES ALISCH, MANAGING DIRECTOR
Before joining WOW 1 DAY PAINTING, James worked for sister company 1-800-GOT-JUNK? as VP, Operations. James left 1-800-GOT-JUNK? to join MIRA Floors and Interiors as a partner. Prior to this, he also served as a Regional Vice President with First Service Brands' College Pro Painters for many years.
In his role leading the brand, James brings a unique blend of experiences - from growing businesses as a Franchise Partner and independently to senior leadership of franchise brands. He brings 15 years of industry-specific experience to the WOW brand and a passion for developing high performing teams.
While James and his family call Metro Vancouver home, they'll steal away to the lake any chance they get.
<! -- // row inner -->