Get into Fall with a Pumpkin Spice Inspired Space
Sarah Robinson
You know fall has arrived when you start to see pumpkin spice everything pop up in stores. It all started with pumpkin spice as a latte flavor and took off from there. These days, as soon as the closing signs of summer show up, stores are filled with pumpkin spice milk, yogurt, breakfast food, cookies, snacks, ice cream, and just about every other food item you can think of. In fact, pumpkin spice has become so popular, it has moved beyond food—you can now find it in everything from beauty products to scented candles.
If you're a pumpkin spice lover and are looking for ways to bring that famously warm and cozy feeling into your life, you've come to the right place! We've put together some great ideas on how to pumpkin spice-ify your home through decor.
Pumpkin Spice Paint in your Living Room
When you're not sleeping, you likely spend most of your time at home in your living room. So it's natural to want to bring that warm and cozy feeling into this space. If you've got a large, open space, it's a good idea to keep the design relatively simple. Instead of going for all out orange, try an accent wall in a darker pumpkin tone.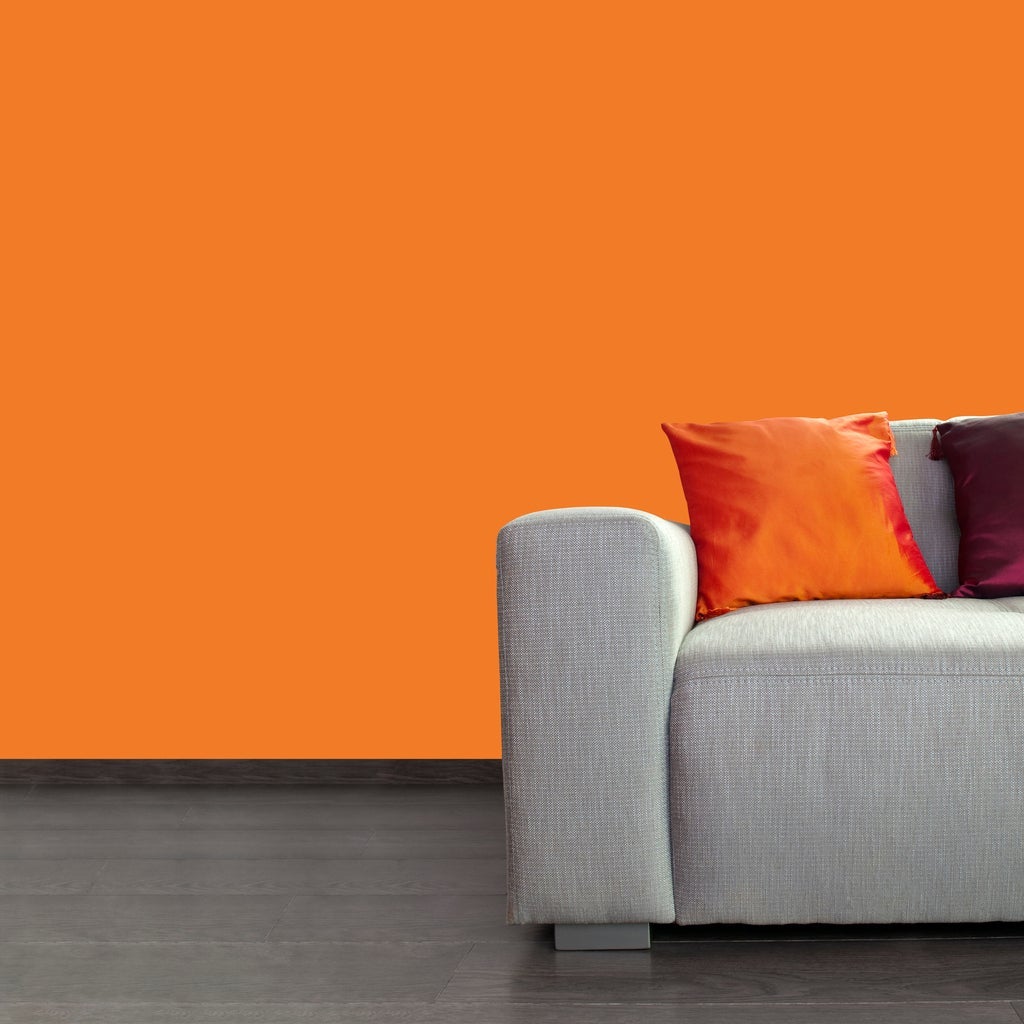 If you really want to go all out and paint the entire room, choose a shade of orange that falls on the lighter side. A paler orange shade won't seem so overpowering, but it will still give you the warmth you're after. To bring out the warmth, even more, try adding accents like pillows and artwork in shades of rust and darker, spicier orange.
Designated Focal Points
Not sure where to add those pumpkin spice elements in your space? Look around your room and try to identify any architectural elements that you want to highlight. These could be things like the wall above a fireplace mantel, an open archway, or a doorway with some pretty French doors. These are all great spots to use paint to bring in that warm orange tone. A good tip is to highlight the focal point even more by placing lighter colored furniture near the area to draw the eye in even more.
Use of Accent Walls
Accent walls are ideal for those who want to bring some color into their space, but are a bit worried about going wall to wall with a bolder hue. So, once you know what you want to create an accent wall, how do you go about choosing which wall to paint?
Start by walking into the room from each entrance. Take a look around—what's the first thing you notice when you enter the room? Are there any elements you want to highlight or hide? How does the light hit the room at different times of day? The wall you choose should be the place you want people's eyes to focus on right away.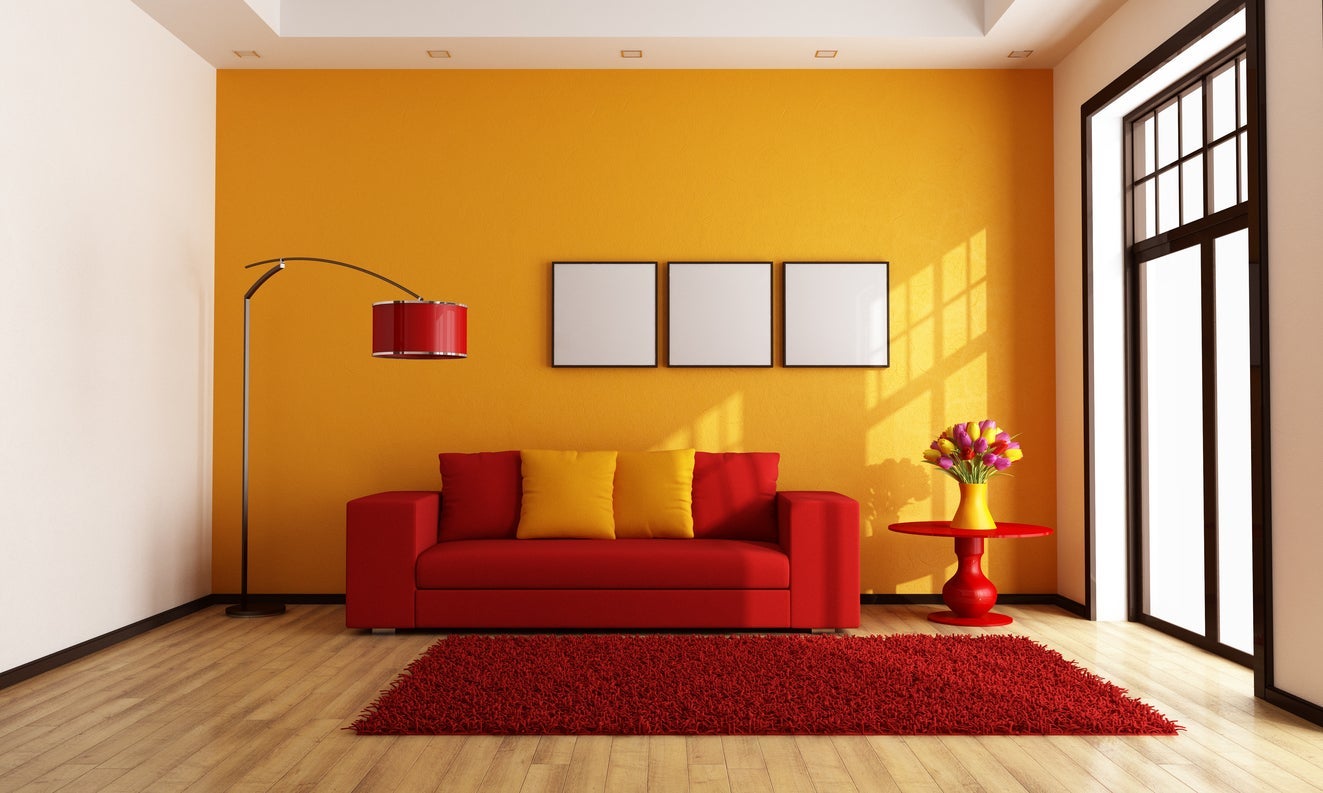 Another thing to consider is how you can trick the eye by using paint on an accent wall. You can make a small room feel bigger or a large room feel cozier depending on whether you choose to highlight a side or end wall.
Bedrooms and Washrooms
Bedrooms and washrooms are the perfect rooms to experiment with a little pumpkin spice. They're both spaces where you want to be able to relax and get comfy. Whether you want to create a spa-like atmosphere for a nightly bath, or a space to read before on a rainy day, any shade of rich, spicy orange will give your room a warm and cozy feel.
While you could go all out and paint all the walls a pumpkin spice inspired shade, we suggest using clever accent pieces to change the look seasonally. Replace your summery light blankets and pillows or towels with heavier pieces in classic fall colors. You can also add orange accents in your art and cute decorative pieces.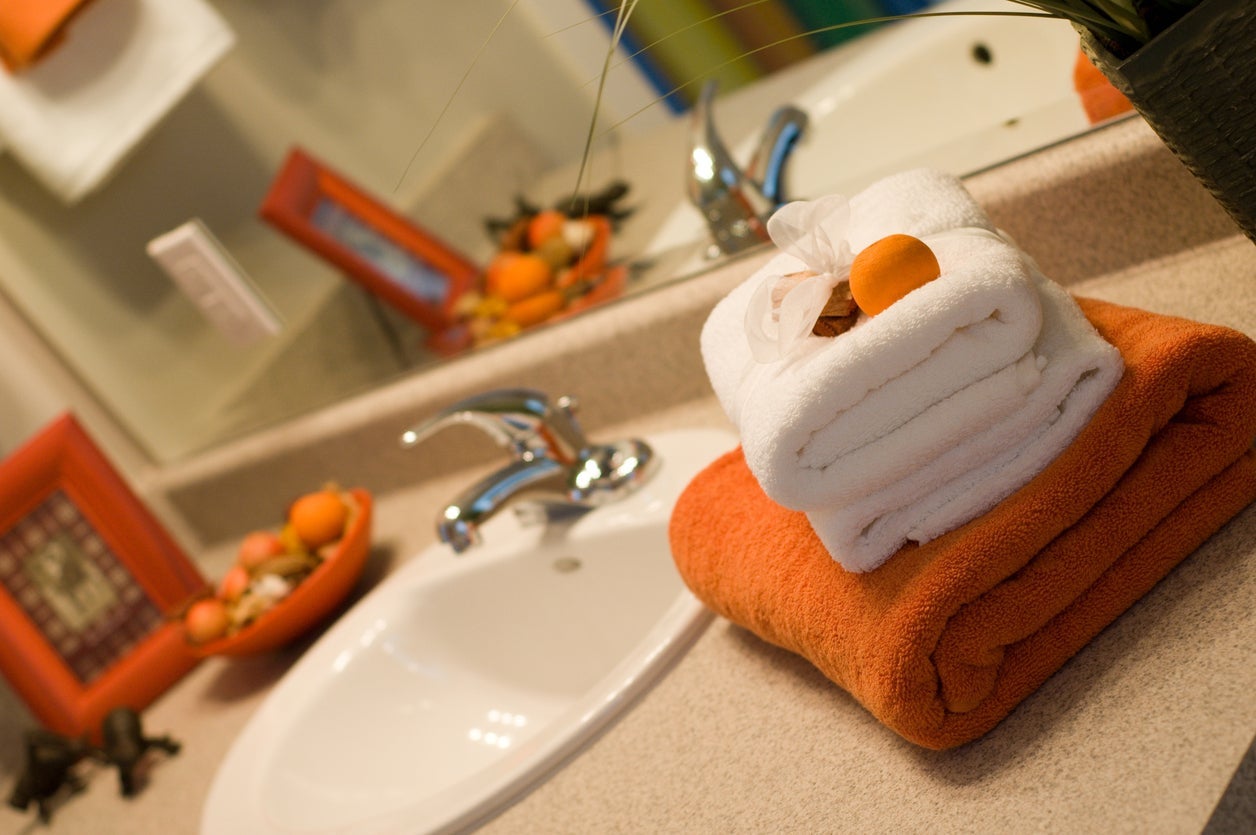 So whether you're a full on pumpkin spice fanatic, or just want a touch of that familiar fall warmth, there's an easy way to bring it into your home. So, what are you waiting for? It's time to get started on creating that perfect cozy fall space.